Become a Sponsor
Get your products or services in front of thousands of filmmakers at no cost.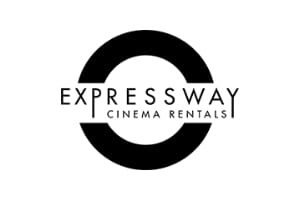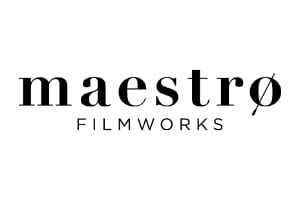 Advertise without any up-front costs.
The Film Fund works like this: filmmakers pay an entry fee to submit a one-sentence pitch of their short film project. Our judges pick the best sentences and award the winning entrants funding from the entry fees.
However, we give away more than just funding. That's where brands come in. Maybe like yours… 👀
We work with brands that include Adobe and KitSplit to give winners access to their products and services. We've had companies like Maestro Filmworks and Epic Sound Effects sponsor full Post-Production Packages and Sound Effects Packages.
When you sponsor a prize package, your company will receive FREE promotion on our social media accounts as well as weekly mentions in our email list of over 6,000 subscribers. We have open rates of over 63% — some of the highest in the industry.
If you're interested in sponsoring a prize, which could be as simple as providing an equipment rental or software subscription, please fill out the form below.
[]
@media (max-width : 480px) {
.fc_modal-dialog-11 .fc-pagination-cover .fc-pagination
{
background-color: white !important;
}
}
html .formcraft-css .fc-form.fc-form-11 .form-element .form-element-html .field-cover .StripeElement,
html .formcraft-css .fc-form.fc-form-11 .form-element .form-element-html .field-cover .stripe-builder-show
{
background-color: #fafafa;
color: #777;
}
.formcraft-css .fc-form.fc-form-11 .stripe-amount-show
{
background: #22f4d8;
color: #000000;
}
.formcraft-css .fc-form.fc-form-11 .form-element .stripe-amount-show
{
border-color: #1dd6be;
}
.formcraft-css .fc-form.fc-form-11 .stripe-cover.field-cover div.stripe-amount-show::before
{
border-top-color: #1dd6be;
}
.formcraft-css .fc-form.fc-form-11 .stripe-cover.field-cover div.stripe-amount-show::after
{
border-right-color: #22f4d8;
}
.formcraft-css .fc-form.fc-form-11 .form-element .submit-cover .submit-button,
.formcraft-css .fc-form.fc-form-11 .form-element .fileupload-cover .button-file,
.formcraft-css .fc-form.fc-form-11 .form-element .field-cover .button,
.formcraft-datepicker .ui-datepicker-header,
.formcraft-datepicker .ui-datepicker-title
{
background: #22f4d8;
color: #000000;
}
.formcraft-datepicker td .ui-state-active,
.formcraft-datepicker td .ui-state-hover,
.formcraft-css .fc-form.fc-form-11 .form-element .slider-cover .ui-slider-range
{
background: #22f4d8;
}
#ui-datepicker-div.formcraft-datepicker .ui-datepicker-header,
.formcraft-css .fc-form .field-cover>div.full hr
{
border-color: #1dd6be;
}
#ui-datepicker-div.formcraft-datepicker .ui-datepicker-prev:hover,
#ui-datepicker-div.formcraft-datepicker .ui-datepicker-next:hover,
#ui-datepicker-div.formcraft-datepicker select.ui-datepicker-month:hover,
#ui-datepicker-div.formcraft-datepicker select.ui-datepicker-year:hover
{
background-color: #1dd6be;
}
.formcraft-css .fc-pagination>div.active .page-number,
.formcraft-css .form-cover-builder .fc-pagination>div:first-child .page-number
{
background-color: #2248f4;
color: #000000;
}
#ui-datepicker-div.formcraft-datepicker table.ui-datepicker-calendar th,
#ui-datepicker-div.formcraft-datepicker table.ui-datepicker-calendar td.ui-datepicker-today a,
.formcraft-css .fc-form.fc-form-11 .form-element .star-cover label,
html .formcraft-css .fc-form.label-floating .form-element .field-cover.has-focus>span,
.formcraft-css .fc-form.fc-form-11 .form-element .customText-cover a,
.formcraft-css .prev-next>div span:hover
{
color: #22f4d8;
}
.formcraft-css .fc-form.fc-form-11 .form-element .customText-cover a:hover
{
color: #1dd6be;
}
html .formcraft-css .fc-form.fc-form-11.label-floating .form-element .field-cover > span
{
color: #666666;
}
html .formcraft-css .fc-form .final-success .final-success-check {
border: 2px solid #666666;
}
.formcraft-css .fc-form.fc-form-11 .form-element .field-cover input[type="text"],
.formcraft-css .fc-form.fc-form-11 .form-element .field-cover input[type="email"],
.formcraft-css .fc-form.fc-form-11 .form-element .field-cover input[type="password"],
.formcraft-css .fc-form.fc-form-11 .form-element .field-cover input[type="tel"],
.formcraft-css .fc-form.fc-form-11 .form-element .field-cover textarea,
.formcraft-css .fc-form.fc-form-11 .form-element .field-cover select,
.formcraft-css .fc-form.fc-form-11 .form-element .field-cover .time-fields-cover,
.formcraft-css .fc-form.fc-form-11 .form-element .field-cover .awesomplete ul
{
color: #777;
}
.formcraft-css .fc-form.fc-form-11 .form-element .field-cover input[type="text"],
.formcraft-css .fc-form.fc-form-11 .form-element .field-cover input[type="password"],
.formcraft-css .fc-form.fc-form-11 .form-element .field-cover input[type="email"],
.formcraft-css .fc-form.fc-form-11 .form-element .field-cover input[type="radio"],
.formcraft-css .fc-form.fc-form-11 .form-element .field-cover input[type="checkbox"],
.formcraft-css .fc-form.fc-form-11 .form-element .field-cover input[type="tel"],
.formcraft-css .fc-form.fc-form-11 .form-element .field-cover select,
.formcraft-css .fc-form.fc-form-11 .form-element .field-cover textarea
{
background-color: #fafafa;
}
.formcraft-css .fc-form.fc-form-11 .form-element .field-cover input[type="radio"]:checked,
.formcraft-css .fc-form.fc-form-11 .form-element .field-cover input[type="checkbox"]:checked {
border-color: #1dd6be;
background: #22f4d8;
}
.formcraft-css .fc-form.fc-form-11 .form-element .star-cover label .star
{
text-shadow: 0px 1px 0px #1dd6be;
}
.formcraft-css .fc-form.fc-form-11 .form-element .slider-cover .ui-slider-range
{
box-shadow: 0px 1px 1px #1dd6be inset;
}
.formcraft-css .fc-form.fc-form-11 .form-element .fileupload-cover .button-file
{
border-color: #1dd6be;
}
.formcraft-css .fc-form.fc-form-11 .form-element .form-element-html input[type="password"]:focus,
.formcraft-css .fc-form.fc-form-11 .form-element .form-element-html input[type="email"]:focus,
.formcraft-css .fc-form.fc-form-11 .form-element .form-element-html input[type="tel"]:focus,
.formcraft-css .fc-form.fc-form-11 .form-element .form-element-html input[type="text"]:focus,
.formcraft-css .fc-form.fc-form-11 .form-element .form-element-html textarea:focus,
.formcraft-css .fc-form.fc-form-11 .form-element .form-element-html select:focus
{
border-color: #22f4d8;
}
.formcraft-css .fc-form.fc-form-11 .form-element .form-element-html .field-cover .is-read-only:focus {
border-color: #ccc;
}
.formcraft-css .fc-form.fc-form-11 {
font-family: Lato;
}
@media (max-width : 480px) {
html .dedicated-page,
html .dedicated-page .formcraft-css .fc-pagination > div.active
{
background: white;
}
}
keyboard_arrow_leftPrevious