Izabella Amar is a filmmaker funded by The Film Fund. We asked her some questions about filmmaking, her inspirations, and the world of independently-funded filmmaking.
Interested in receiving funding for your work? Submit to our funding opportunities for the chance to win funding up to $10,000 for your short film as well as other prizes like Izabella did.
Can you tell us a bit about your film, and how you first got involved with it?
"The Bridge" is a drama inspired by a poem I wrote titled – Unspoken Beats from the Heart. The poem tapped into the emotions I recounted from early trials and tribulations of love and heartache as a teen. When I decided to convert the poem into a screenplay, it was originally titled "Welcome Home." It focused on a young soldier's (Luis) return from bootcamp and the reunion that transpires between his transgender neighbor (Maria) after he reveals the promises he'd written would not materialize off paper. While the premise remained the same, the focal point of their dramatic reunion became the bridge, on which their secret relationship began.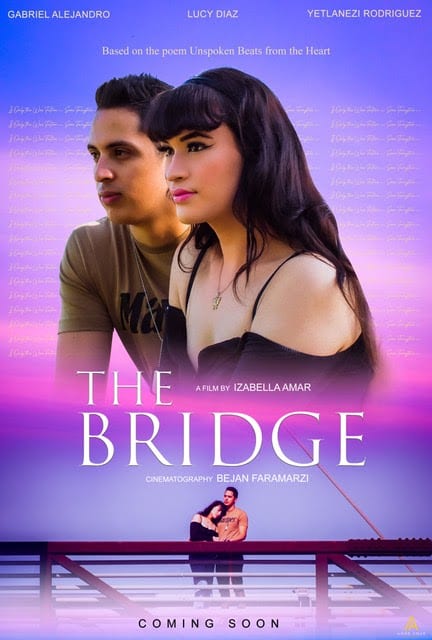 Why do you write, direct, or produce?
I write because I have always been a storyteller. At the very core, it is who I am. I am driven by this desire to visually create a world my characters so deserve, so that their voices may inspire emotion and bridge a connection with their audience. Although I have written other screenplays, this is my first project to make it to production. It was definitely an exciting and challenging experience as a first time director/producer. I look forward to producing my next project now that I have a better grasp on proper execution.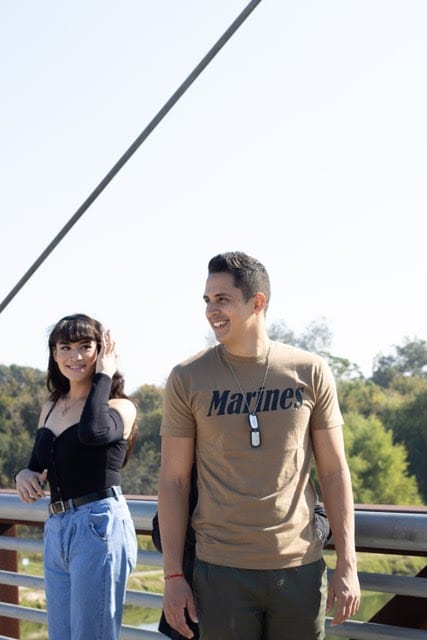 Who are some of your favorite auteurs, and which of them inspire you the most? How?
Ava DuVernay is definitely at the top of my list right now of auteurs, she is a force in both film and television. Tanya Saracho is a Latina writer and producer for Vida on Starz, which was a refreshing perspective on the Mexican-American experience. It was great to finally have a show with people that look like me with shared experiences, it is one of the reasons I aspire to produce a series I wrote for TV.  
I am however most inspired by Issa Rae for her comedic writing and producing. She was able to break into Hollywood without sacrificing her unique voice, and now she is being celebrated for staying true to her vision. Her rise to success has been amazing to watch and a reminder that your authenticity matters greatly in an industry where everyone is trying to fit the mold.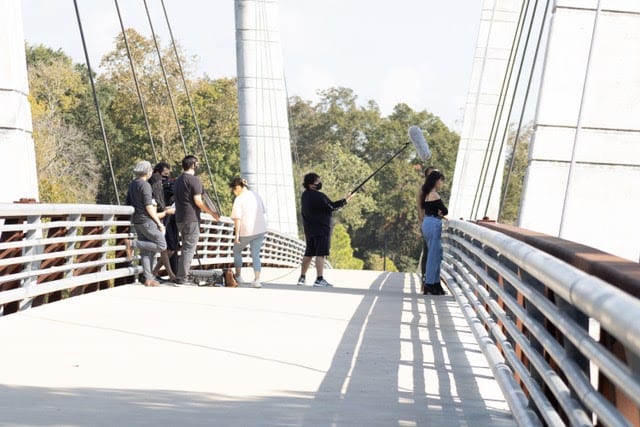 What's your toughest challenge when raising funding for a film project?
The toughest challenge is finding creative methods to attract new potential backers/sponsors. It is not easy to expand your reach beyond the same group of friends/family, at least in my experience.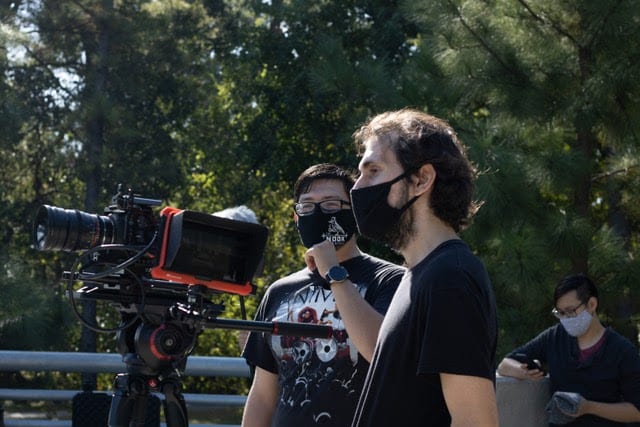 What are you working on right now?
I am working on my first feature Cielo Azul. It is still in development at the moment.
What do you like about The Film Fund?
I love how easy it is to apply for the film grant. I love the low fee to apply. I love how quickly the winners are announced and the transparency. It really is a wonderful streamlined experience. I also appreciate the podcast on Instagram.
What's your advice for filmmakers who are just starting their careers?
There is no better time than now to create your first film. Believe in your abilities, your voice, your vision. We all experience the world differently, so stay true to your authentic perspective and put your heart into what you create and people will be drawn to your story.
If you want your own project funded, check out our funding opportunities to win up to $10,000 to make your film.