Funded Filmmaker Showcase: Lindy Stokes
Lindy Stokes is a filmmaker funded by The Film Fund. We asked her some questions about filmmaking, her inspirations, and the world of independently-funded filmmaking.
Can you tell us a bit about your film, and how you first got involved with it?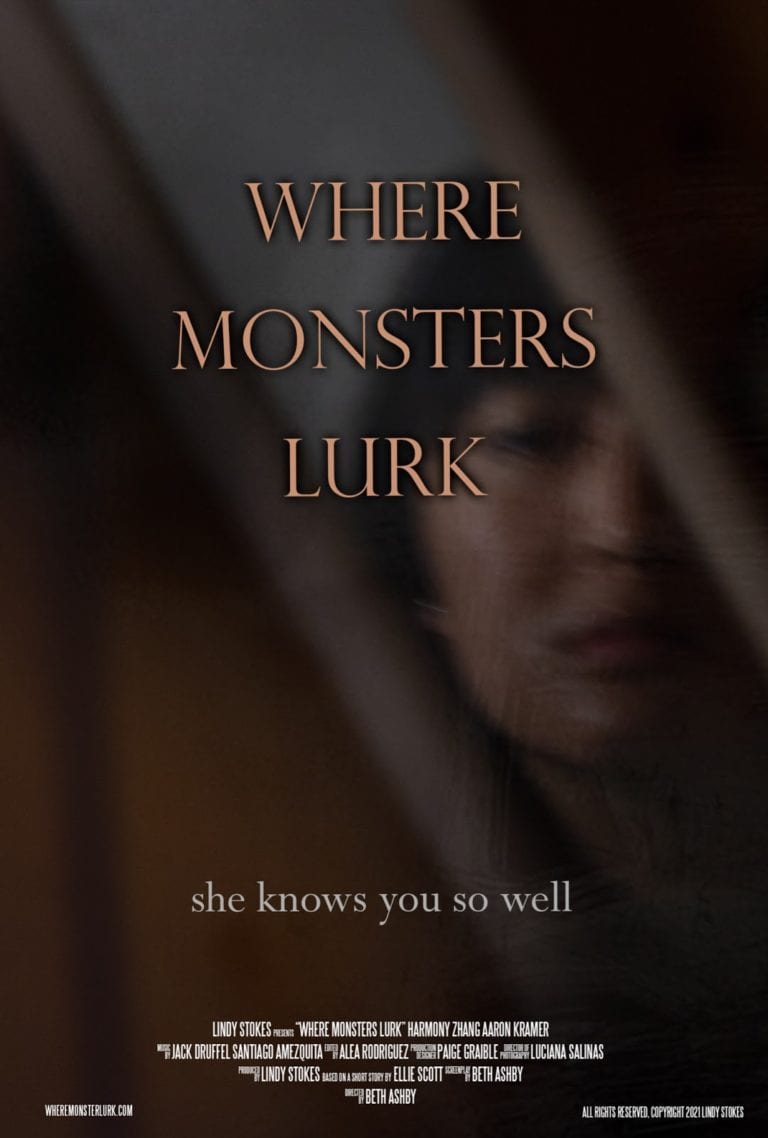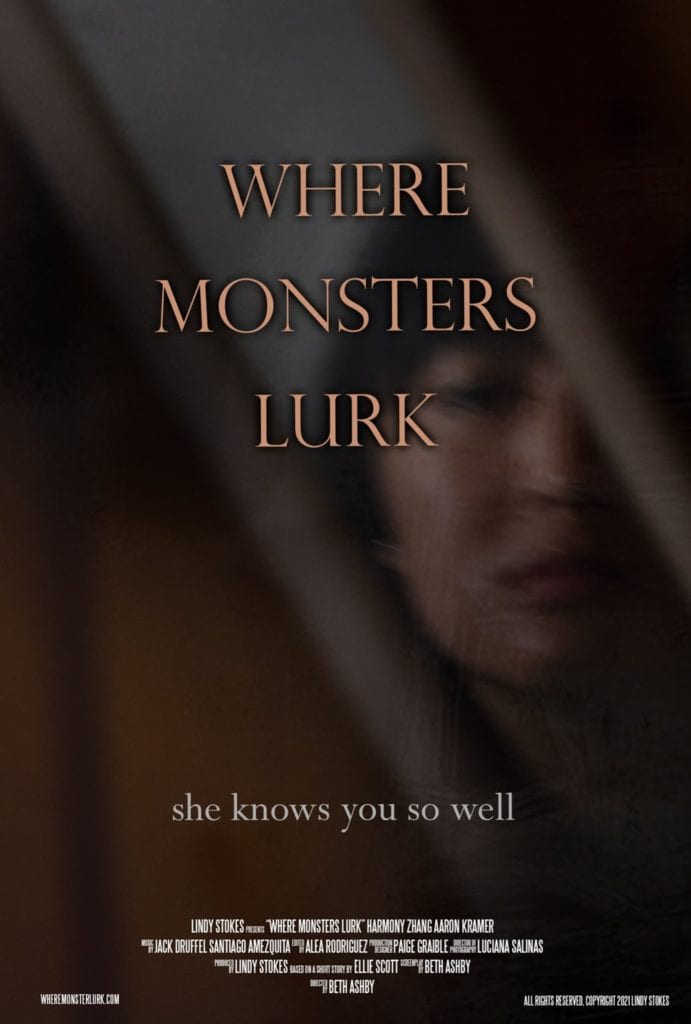 "Where Monsters Lurk" is a short psychological horror film about a woman with untreated mental illness who's trying to survive her day with her maladaptive coping behaviors. I'm the producer of the project. It's based off of a short story by the same name by Ellie Scott, and I first came across the story in October 2019. The story caught my attention immediately, and I set out to acquire the rights so I could adapt it for my first year MFA production. Ellie was wonderful to work with and optioned the story to me to adapt however I wished. We ended up adapting it quite a bit due to COVID restrictions!
I wrote a treatment based on the story and pitched it to Beth in the Fall of 2019, and she came on as writer/director for the project. I've loved creating this with her and seeing the story come to life through her artistic style. We were originally going to shoot the short in March of 2020, and then two weeks before our shoot dates the COVID lockdown started and everybody's worlds were turned upside down. I wasn't sure if we were ever going to make this short. It was really crushing to be so close to the shoot and have to cancel everything. Beth really kept me going over the summer, and she and I reworked the story so we could shoot it under COVID restrictions in the safest way possible. We started pre-production again in the Fall and had to change our production plans twice to account for our Columbia College Chicago's safety precautions for our shoot.
Our crew was absolutely incredible. We built an entire apartment from scratch on our school's sound stage, in six 8-hour days. We then shot the entire short in six 8-hour days. We were only allowed to have 10 people on the set on any given day, including actors, to ensure everyone's safety. Everybody dedicated themselves to making this very different structure work, and I'm frankly astonished with how much we accomplished in the two weeks we had to build and shoot the short. Not to mention, we were shooting the film during the coldest week of the year here in Chicago. We had daily COVID tests for our Zone A crew, and we were so fortunate to not have any positive tests or close calls. I'm so honored to have worked with this crew to create this. My thesis advisors, Missy Hernandez and Michael Caplan, were also amazing at supporting me through this process. I'm so grateful for their continued guidance.
The Film Fund prize made a huge impact on "Where Monsters Lurk," and doubled our budget. Without it, we wouldn't have had the funds to build the incredible set that our 8 person build crew put together. I can never put into words how grateful I am to the Film Fund and to the amazing cast and crew I worked with. Producing this during COVID has made me feel like I can accomplish anything.
Why do you write, direct, or produce?
I produce because I love film and I love collaborating with people to make them. I knew for a long time that I wanted to work in film, but I didn't want to direct or be a screenwriter necessarily. I didn't know how production worked specifically, so I didn't know for a long time that there was a role that would work with my creative and practical strengths. I love creative producing, because it's a combination of the practical and the creative. I can break stories with writers, provide notes to help them really get into the story and the characters, and when I'm done with that I can break down a script and create a preliminary budget and schedule. I love that I get the best of both worlds. I love being a part of the production crew on set because we set the tone for the shoot. I love providing the cast and crew with crafty and catering that they can be excited about, because a happy crew makes all the difference! I love standing at a monitor and watching the actors put their hearts and souls into a moment. It's amazing to see your story come to life on set, and it takes so much work to get to that point.
Who are some of your favorite auteurs, and which of them inspire you the most? How?
David Lynch and Jennifer Kent were the first directors to come to mind. I love how they are both dedicated to making the art they want to make, the way they want to make it. Jennifer Kent turned down directing Wonder Woman because she knew she wanted to make The Nightingale. The Nightingale is a brutal film but it's an honest depiction of the roots of modern inequalities under patriarchal capitalism. David Lynch has always been unapologetically himself, and he made himself a legend without pandering to the lowest common denominator. I also love how Sean Baker produces his own films, and how he doesn't want to make a film with a large budget. He knows that if he has a larger budget, there will be more folks with their hands in the final product. I would love to produce low budget indie films and indie series that can explore some tough topics without getting diluted by other interests.
What's your toughest challenge when raising funding for a film project?
This year it was finding grants that weren't postponed due to the pandemic. Grants are incredibly competitive, and I was beyond lucky to win the prize from the Film Fund for "Where Monsters Lurk." I'm still astonished it happened at all! I was also fortunate enough to win a grant from my school, Columbia College Chicago. I highly recommend that student filmmakers take advantage of any grants that your film school may have. Also, look for grants that may not be film specific, but are for topics or groups that your film focuses on. I'm also looking into grants for art projects that focus on mental health.
Another problem I have with raising funding is asking for money! I still haven't created a crowdfunding campaign for my festival/distribution costs because I have a hard time asking folks for money. But asking for money is the heart of fundraising and producing, so I've been working at getting better at that. I'll have a crowdfunding campaign for "Where Monsters Lurk" up sometime this summer!
What are you working on right now?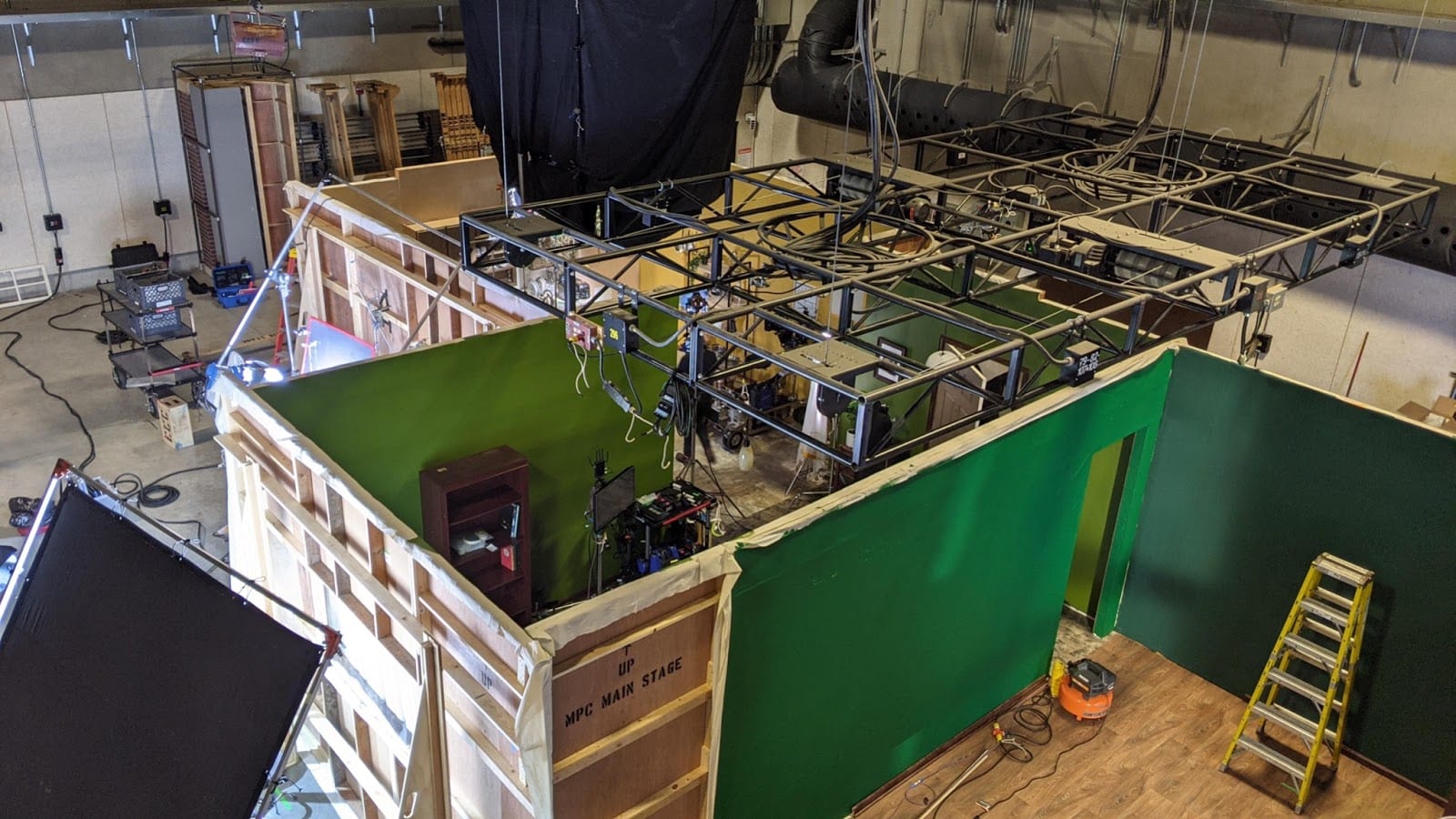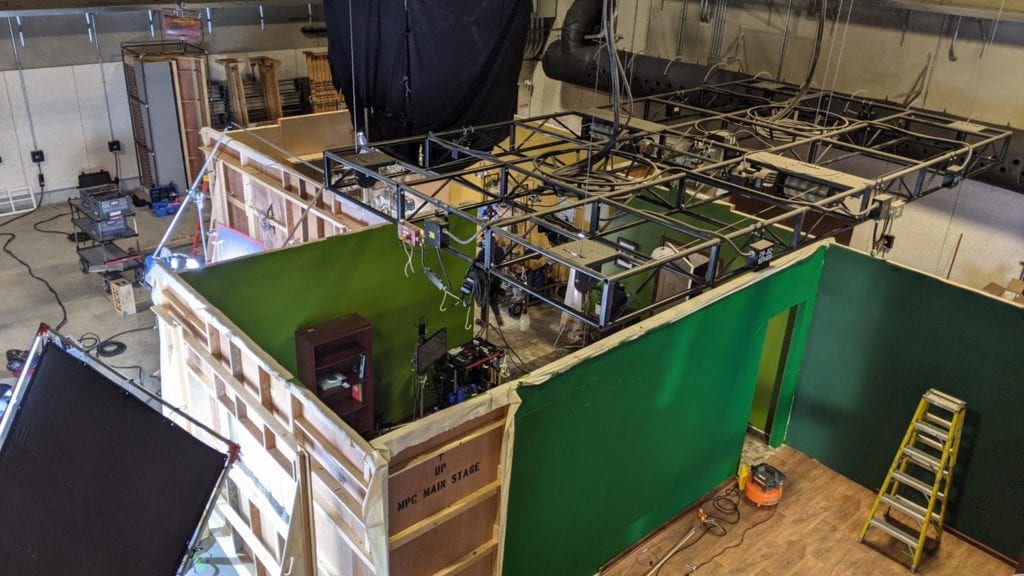 I'm in post-production for "Where Monsters Lurk." We're currently a couple of days from picture lock. I'm also working on developing a body horror short, a zombie feature, and two pilots for horror series, one a horror-drama series, and the other a horror-comedy. I love how many possibilities there are within the horror genre. I want to continue to produce horror films, but I'm also working on finding a job in script development. I would love to work specifically on development in addition to my own passion projects. I'm interested in film and television development, and I'm actively looking for internships. I can also do script breakdowns for screenwriters for a fee. I'm also working with Soft Cage Films in Chicago on their marketing team.
What do you like about The Film Fund?
I love how straightforward the process was to apply! I really value how The Film Fund is trying to work outside of the film making establishment. The film industry is all about who you know, and I'm so glad that The Film Fund exists to help new filmmakers get a leg up in the industry. I'm so grateful and lucky to work with The Film Fund, and I'm so glad that it exists.
What's your advice for filmmakers who are just starting their careers?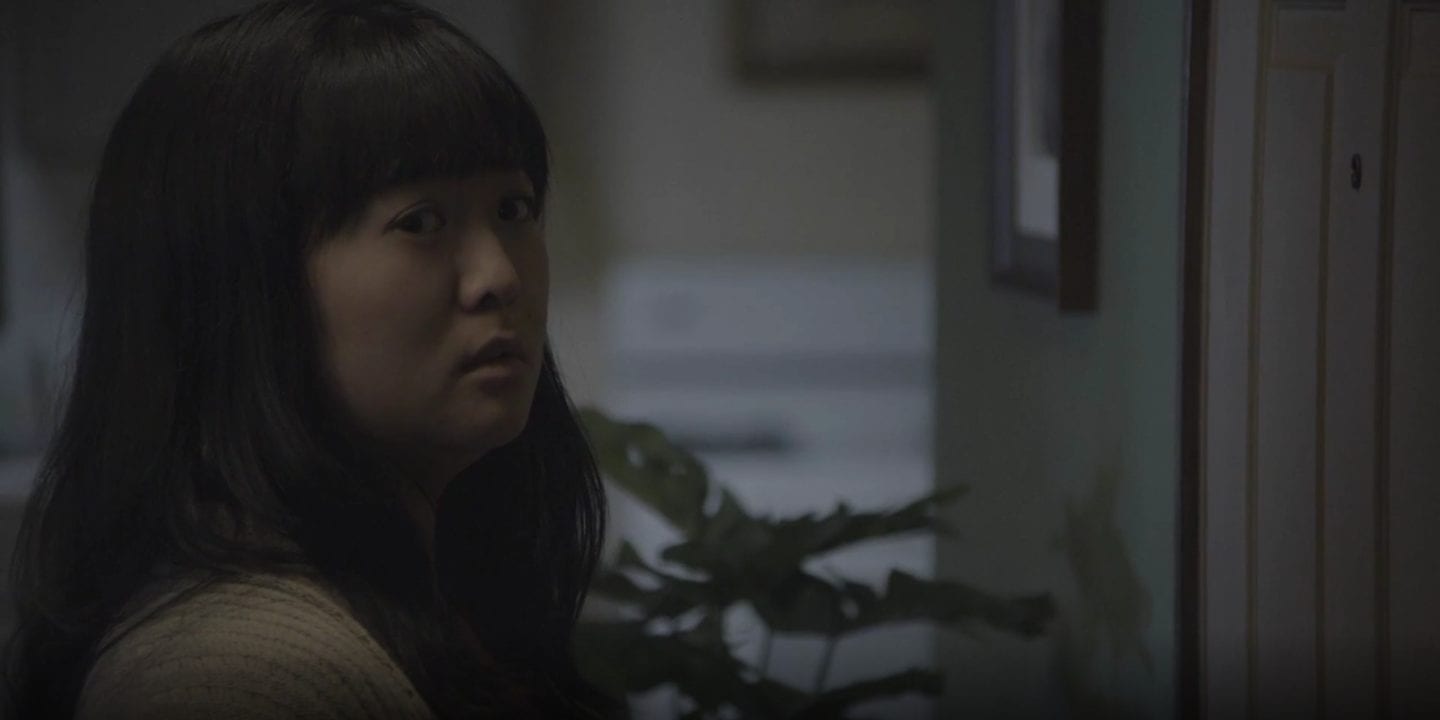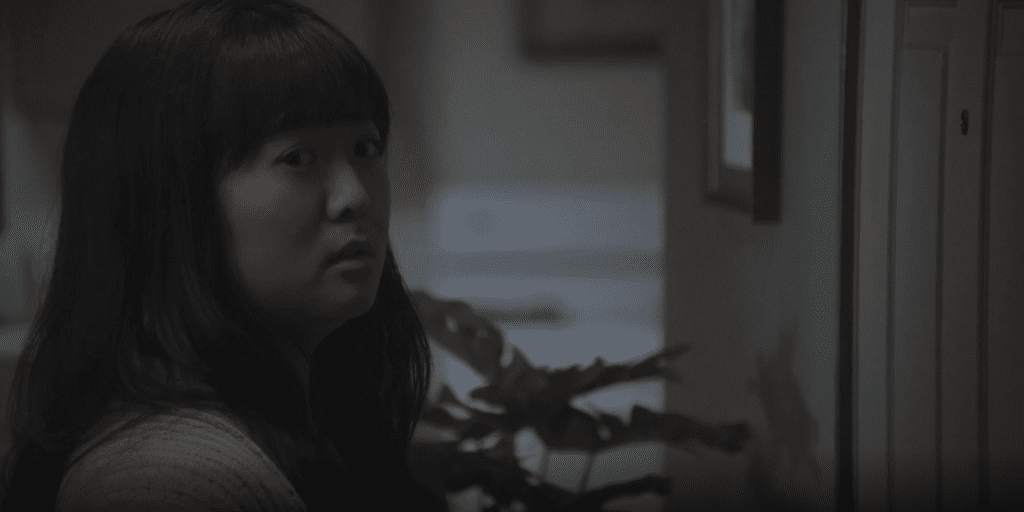 Make lots of friends in film! Seriously, I hate the word "networking" because it comes off as exploitative to me. Like you're using folks to get ahead. Filmmaking isn't just about "networking". You're working to find the people you want to make art with. I got started as a producer by developing a script with my best friend, who's an aspiring screenwriter. I wouldn't have realized how collaborative I like being without that experience. Make art with your friends!