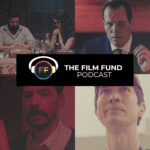 Welcome to The Film Fund Podcast. In this week's episode, we spoke with filmmaker, musician, and NFT enthusiast Emma Hames. Emma is integrating her own music and blockchain technology with her upcoming short film.
We spoke to Emma about her own projects, her unique life story that's influenced and inspired her work, as well as the future of NFTs and the metaverse and how they relate to independent film. Tune in for an in-depth discussion that provides some great insights for filmmakers who are looking to enter The Film Fund Contests. Looking to enter The Film Fund's funding contests? Click here: www.thefilmfund.co/contests/
Want to watch the video version of the podcast? Check it out below!