The Film Fund Podcast: Jamie Monahan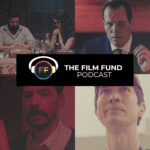 Welcome to The Film Fund Podcast. In this week's episode, we have award-winning filmmaker, Jamie Monahan.
We spoke to Jamie about her experiences as a filmmaker, what it was like to be on The Tonight Show with Jimmy Fallon, and more. Tune in for an in-depth discussion that provides some great insights for filmmakers who are looking to enter The Film Fund Contests.
Hosted by: Thomas Verdi
Directed by: Thomas Verdi
Written by: Thomas Ranieri
Executive Producer: Thomas Verdi
Producer: Thomas Ranieri
Music: Equinox by Purrple Cat | https://purrplecat.com/ Music promoted by https://www.free-stock-music.com/ Creative Commons Attribution-ShareAlike 3.0 Unported https://creativecommons.org/licenses/…