The Film Fund Podcast: Ken Myers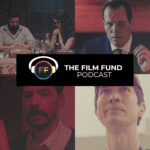 Welcome to The Film Fund Podcast. In this week's episode, we have co-founder and President of Coral, Ken Myers.
We spoke to Ken about the services Coral provides, how they have navigated the COVID-19 pandemic, and how they assist aspiring filmmakers. Tune in for an in-depth discussion that provides some great insights for filmmakers who are looking to enter The Film Fund Contests.
Looking to enter The Film Fund funding contests? Click here: www.thefilmfund.co/contests
Music: Equinox by Purrple Cat | https://purrplecat.com/ Music promoted by https://www.free-stock-music.com/ Creative Commons Attribution-ShareAlike 3.0 Unported https://creativecommons.org/licenses/…