Yes, there are ways to make your film look professional if you're not a professional (yet)! Especially when your specialty is guerilla filmmaking, you're probably always on the lookout for the best tips and tricks to make your movie look more professional and to shoot your name into the spotlight.
Surprisingly, these cinematic techniques are quite simple and require little funds. The most important thing is to be able to adapt to your circumstances and trust in your creativity.

Experiment with aspect ratio
One of the first things you can do before you even start filming is pick the right aspect ratio for your project. In film, aspect ratio can serve many purposes, such as building suspense, creating more intimate moments, or constructing a clearer picture of your setting.
So what is aspect ratio? Aspect ratio is the relationship between the width and the height of your image. This relationship is represented by two numbers separated by a colon (e.g. 16:9).
The two most well-known aspect ratios are 4:3 and 16:9. The 4:3 aspect ratio was considered the universal film and television format until it lost its popularity to the 16:9, or widescreen, aspect ratio. 16:9 has become a favorite in modern film and television because of its greater width, which allows the filmmaker to capture more in a shot.
Because 4:3 is slowly making its way into obscurity, widescreen formats like the 16:9 aspect ratio or the 2.35:1 aspect ratio, which is an even wider format, are more popular among modern filmmakers. Usually, in terms of cinematography, the wider your screen, the more sweeping your landscapes and the more dramatic your shots will be.
However, if you're aiming at a particular aesthetic or tone for your film, using a less popular aspect ratio like the 4:3 might fit with your story better. Regardless, don't limit yourself to one aspect ratio, because in experimenting you might find a format that makes your movie look much more professional and impressive.
Color grading: the magic wand of post-production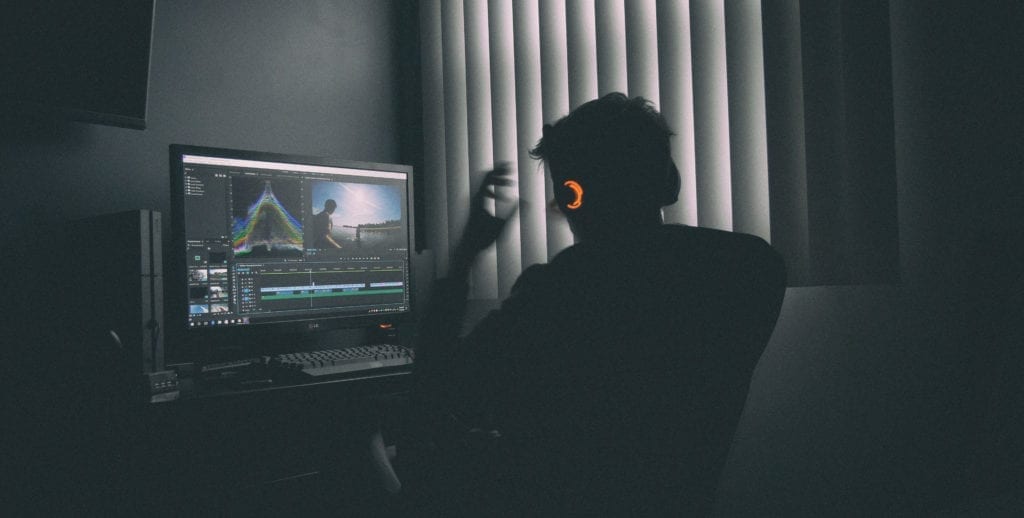 A lot of people, myself included, get super excited about their awesome shots, only to upload the footage to their computer and find the images are dull and drab. There's a reason why this is the case. The makers of more advanced, industry-standard cameras assume that the footage you capture will be colored in post-production. This way, the cameras can capture depth, dimension, light, and other cinematographic elements with greater quality.
That means as you start making more professional films, you'll have to put in more work on the back end to get the color you want. In doing so, you'll be able to subtly convey a certain tone or atmosphere to your audience which will make your film seem much more cinematic.
The DaVinci Resolve 16 color grading application is considered one of the best color grading softwares out there, so if you're looking to go pro, that might be the place to start. But if you're not quite ready to commit to another software (emotionally or financially), there are ways you can color grade without it.
Good news! You can get almost all of Davinci Resolve's features for free! Check out their website here.
Color grading with LUTs, also known as Lookup Tables, is very common among indie filmmakers trying to make their films look more cinematic. LUT color grading is great for filmmakers with little to no experience in color grading because they're essentially adjustable preset color schemes. Plus, you can find a lot of free LUT downloads that you're able to use and change in many different editing softwares. For example, Premiere Pro LUTs are fully adjustable in the Lumetri Color Panel, in case your specific LUT is too dramatic or too subtle. LUTs will be your best friend when it comes to making your film more cinematic.

Create atmosphere using sound design
"If you talk to any director, they'll say music is fifty percent of the movie."

Hans Zimmer
While sound design is one of the most important elements of a film, its power is frequently dismissed or even unacknowledged. Though you may not be willing to shell out for sound design software, there are still ways you can create a stellar soundscape for your film.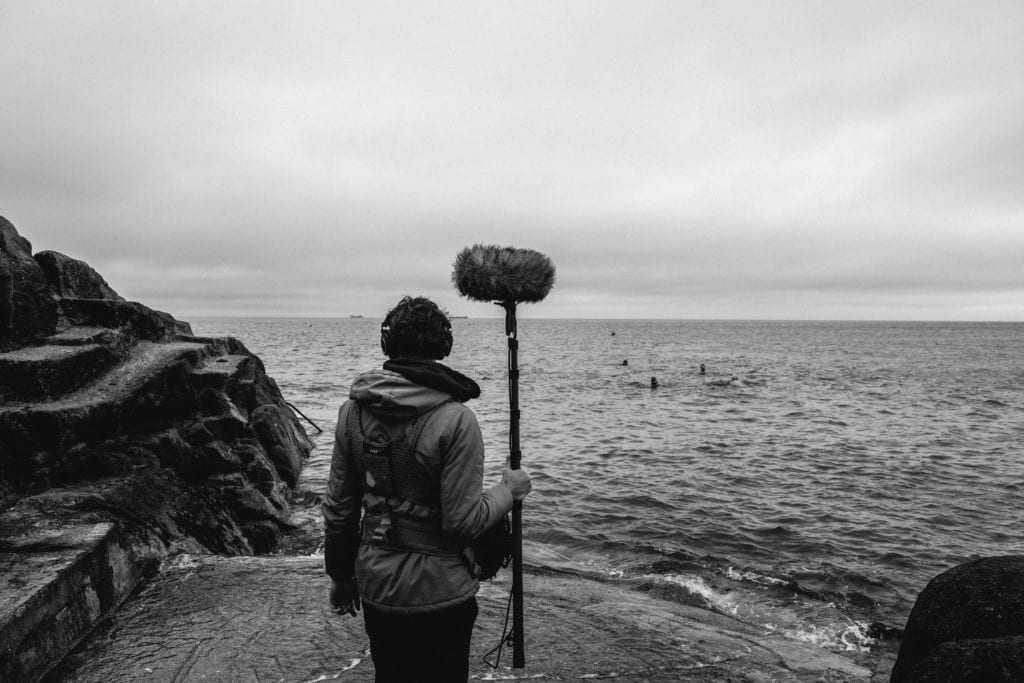 There are a lot of websites out there that allow you to download and use a variety of sound effects and songs for free or for a very low cost in your movies. These sounds are often recorded and uploaded by independent creators who would love to be featured (especially with credit) in your projects. Take advantage of these sites! There's nothing wrong with funneling your funds towards something else when there are such great low-cost alternatives.
Some examples: freesound.org, incompetech.com, and mobygratis.com–a free service created by electronic music legend Moby himself.
You can also use original sounds in your films. You don't need any sort of grand, professional equipment to be able to generate a sound design for your story — all you need is a microphone and a little creativity. Plus, if you have friends that are interested in sound effects (called "foley") or music composition, you can enlist their help.
It may not seem like these inexpensive alternatives can live up to the sound design of Hollywood blockbusters (and they probably won't). But in order to make your film more cinematic, even just a few sounds with that extra effort put in will do the job.

Expensive-looking shots without the expense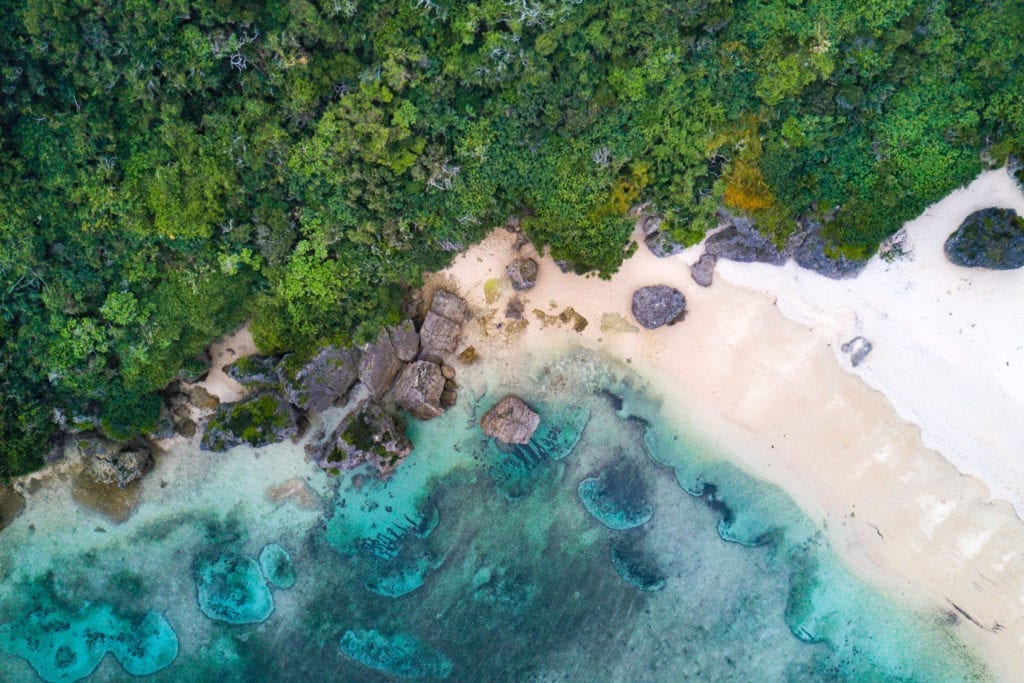 Not in Hollywood? No worries — that doesn't mean your film can't be just as cinematic and professional as the movies you admire most. There are tons of Hollywood filmmaking techniques, tips, and tricks that you can employ to bring an extra dimension to your story.
One of the first things you can do is to put some more time and energy into your art department (you can check out some of the best ways to do that in this article). The art department is valuable to your film because the set is the skeleton of your story. Having a strong set will contribute to the professionalism of your movie, and sometimes even fill in where other elements like camera quality fall short.
Beefing up your set can even be as simple as going yard sale hopping or borrowing a friend's cool room. There's no need to sweat over creating a set as new as an HGTV home. Art department is about the atmosphere, not the details.
You can also try out some unique cinematographic techniques such as drone cinematography. This type of shooting, also known as aerial cinematography, gives you the sweeping landscape shots that you often see at the beginnings and endings of movies. Viewers are often drawn to these type of shots, and you want your movie to leave an impression. And even though these shots are associated very closely with big-budget movies, trying out drone cinematography is surprisingly inexpensive.
The key to making your films more cinematic is a combination of experimentation, effort, and creativity. Even the best cinematography books can't adapt to your situations and problems like you can, so don't be afraid to get your hands dirty and fake it 'til you make it.