So, you're interested in making a music video but you may also be struggling with coming up with an idea. First things first — don't stress!
Coming up with an idea for music videos can be just as hard as coming up with ideas for other creative art forms — such as movies, books, or TV shows. It can seem daunting at first, but if you dig deep enough, you'll be sure to come with a killer idea.
If you're new to the game, you may be wondering what music video production is exactly and the purpose it serves.
Music videos can essentially be classified as a short film that utilizes and integrates imagery and a song to artistically convey a message to an audience. The purpose of a music video is to typically promote an artist and their song in order to increase sales and/or publicity.
But not only do music videos help promote artists, they can also give valuable experience to filmmakers looking to expand their knowledge and build upon their skills. Check out our previous blog post where we talk about how music videos can help make you become a better filmmaker if you'd like to learn more about this topic.
Also, if you're interested in making your own music video, take a look at our newest funding opportunity for the chance to win up to $10,000 to direct the music video for Mike Vermeil's song "Whit Talk."
But as we mentioned before, coming up with an idea for a music video can be challenging. So in this post, we'll go over some tips that can help you come up with great ideas for your music video.
Think about who your artist is and their particular brand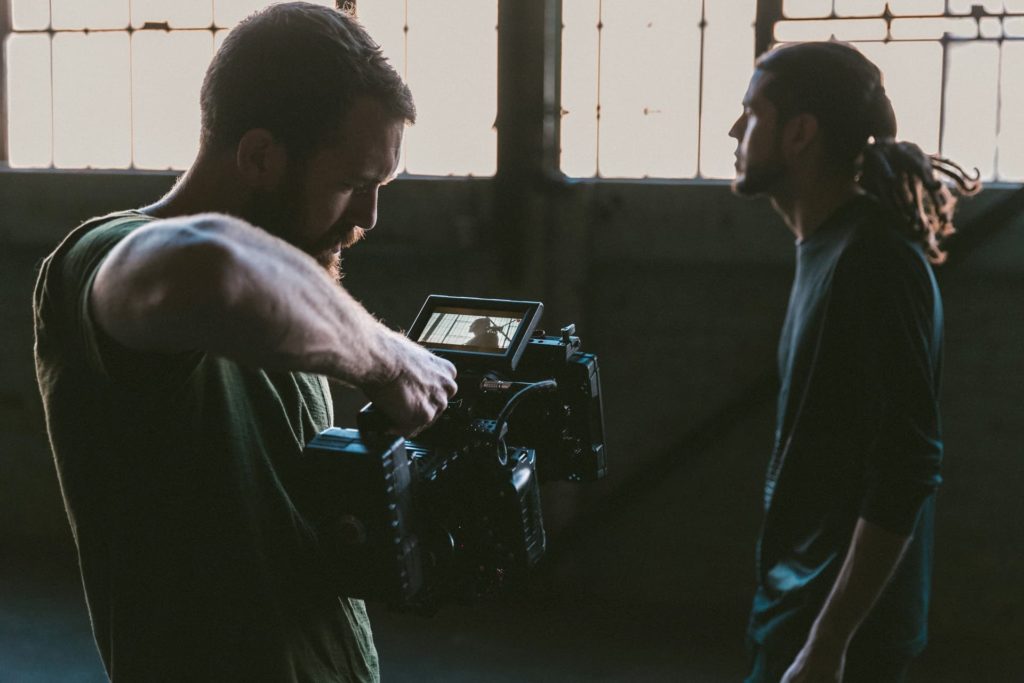 Who are you making a video for? What are they about and how do they want audiences to view them?
These are important questions to ask yourself when coming up with ideas for your music video production project. You're essentially marketing your artist's brand and personality with the music video — so you want to make sure that your idea fits his or her's image.
You don't want to come up with an idea or concept for a music video that you think will be "cool." You should come up with a idea that represents the artist and not solely what you think will sell or look cool to a specific audience.
For example, some artists may typically use elaborate and unique set designs and choreography. Others may use a lot of special effects or animation that gives their music video a more modern and digital look.
For this reason, if you want to become a music video producer, you should make sure you do your research on the artist so you're well informed of who your artist is and what they are about.
Listen to the lyrics several times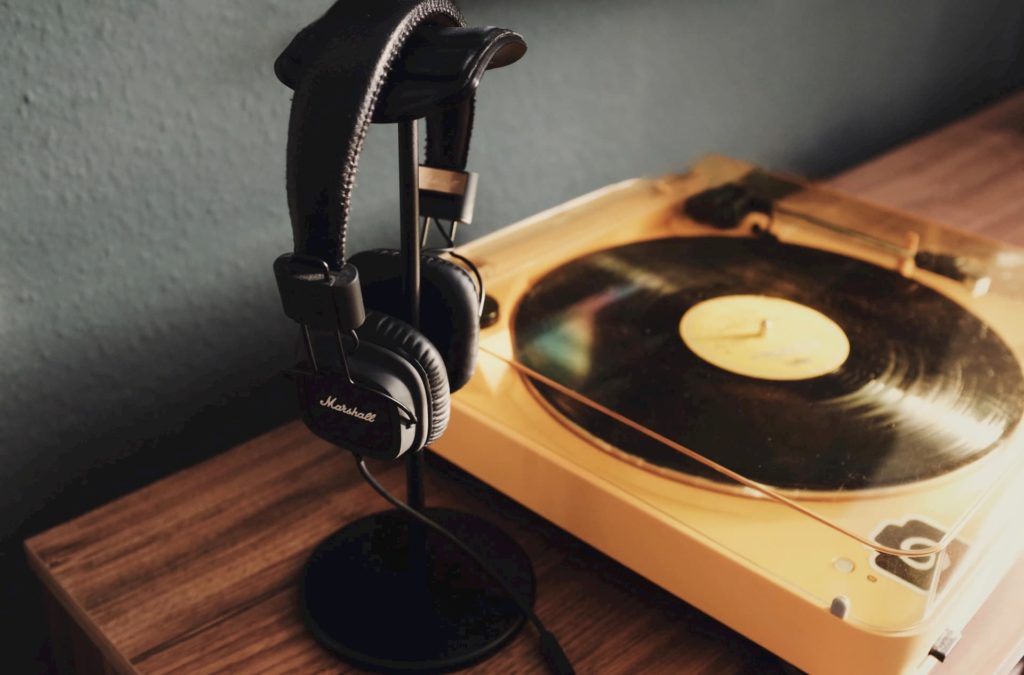 If you've been tasked with coming up with an idea for a music video, try listening to the song on repeat. Really listen to the lyrics and what the artist is trying to say to the listener.
Is there a message behind the lyrics? Is there a story or theme building throughout the song?
Typically, depending on the artist and the genre, a song is a story. It can be a story about something personal or completely fictional and made up. Some songs can even be apart of a larger concept or message within an album.
You should take the time and effort to understand what the artist is saying in the song and what story they're trying to tell. Once you've got an idea of what it is, you can start brainstorming ideas for how to put it to the screen.
You can garner ideas based off the story conveyed from the lyrics. For example, if the song is about moving on from an ex-lover, you could think about possible music video ideas involving the artist struggling with a breakup and finding ways to cope with it. But of course, be creative with it. Find ways to tell this story uniquely with vivid imagery and creativity.
And don't worry — you can still produce creative music videos regardless if you're working with a high or low music video budget. You may not need the best camera for music videos to create a compelling and intriguing video.
Take a look at some sample music video budgets to gather a better understanding of what other music videos costed and what they were able to do within their budget.
Get inspired by other artists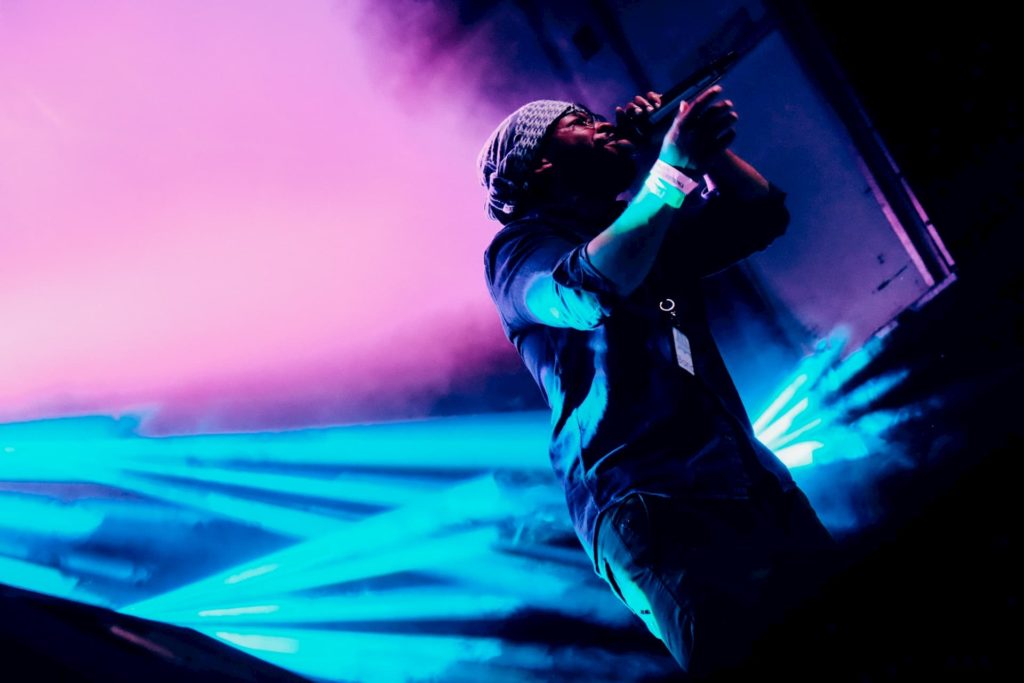 If you're still having trouble coming up with ideas after thinking about your artist's specific image and personality, as well as thoroughly studying the song lyrics, you should try finding inspiration from other artists' music videos.
You also don't have to limit yourself to watching other music videos — try watching some movies or TV shows that can relate to your story idea or concept for the song.
For example, in several interviews, rap artist, Logic, explains how he was inspired to create his second studio album, The Incredible True Story. With this album, Logic emphasized how he wanted to create something different and unique, and something that represented him and what he liked. So he decided to make an album about space exploration. And most of his idea was inspired by Christopher Nolan's Interstellar.
Inspiration is everywhere. Watch the movies you like and study the imagery and the story it's trying to tell.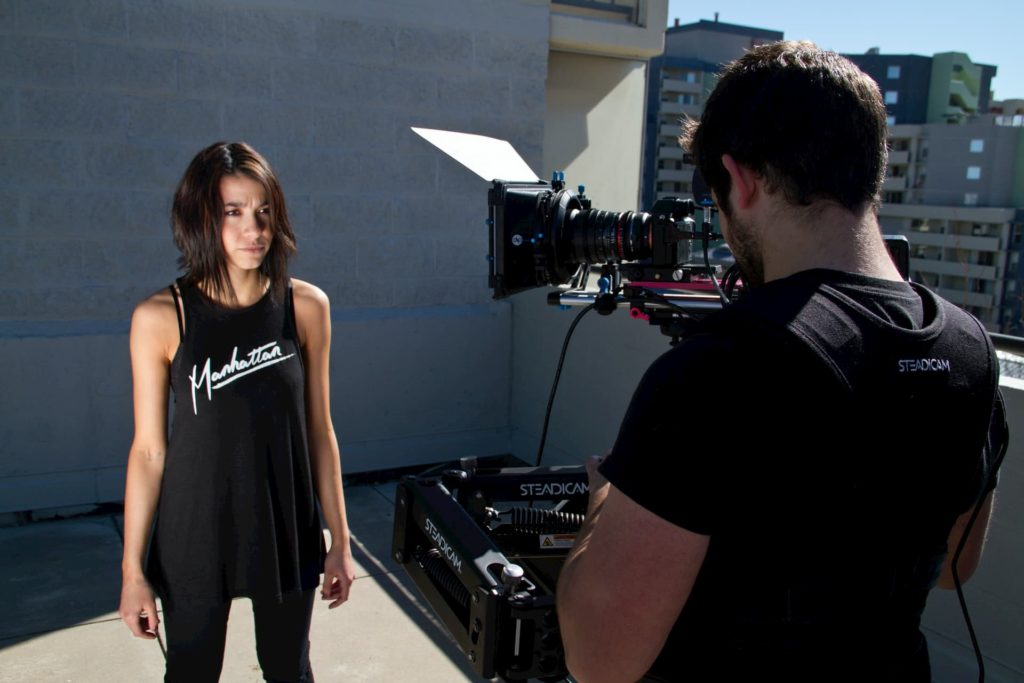 If your working with a tight budget, watch low budget music videos and see how those artists can be creative and smart with the limited resources they have.
If you're someone who's looking to get started in music video production, you may be wondering how to get your foot in the door. You may already be envisioning yourself working for your favorite artists with high budget production teams, but you need to start small.
You're going to need some practice and experience in order to launch your career as a professional music video director or producer. So when you're just starting out, try reaching out to local artists and music video productions near you who are interested in working with other people. Now, the pay may not be all that great, but you'll gain something more valuable — experience.
And if you see postings online from production teams looking for production assistants, or any other entry-level position, don't be afraid to reach out as this can also give you valuable music video production experience.
There are plenty of music video production roles and responsibilities you can take on that are needed to create a high quality music video.
One of the most important things is building a network full of connections and future opportunities. Also, if you have any friends or family that need help producing a music video, you should reach out and offer your services.
These are just a few ways on how to get into music video production, but there's also many other routes you can take. You can decide to go to school and get an internship with a music video production company. This is a great way to learn music video production at the professional level and will also give you more insight and connections for you down the road.
Working in music video production isn't easy, as you will need to come up with fresh, original and compelling ideas that represents the artist. Find inspiration from the things that interest you and listen closely to lyrics in order to better understand the story behind the music.
Interested in working in music video production? Check out our newest funding opportunity where you can submit a music video treatment to potentially get up to $10,000 in funding to direct the music video for Mike Vermeil's song "Whit Talk."