What is Crafty and Why Should You Provide It?
When you think of life on a film set, health and safety should be at the top of your list. Crafty is a service which strives to achieve these things via food and beverage.
It's extremely important that you incorporate Crafty into your set, despite the added expense to your budget. To help add some funds to your budget, be sure to check out our contests to put you in the running to win up to $10,000 in funding in addition to other prizes for your film.
What is Crafty?
Crafty is a service which provides food on set, particularly when there is not enough room in the production schedule to constantly be leaving set to get food or beverages.
Craft services (Crafty, for short) ensure that there is food on set between meals. More often than not, there will be tables set up around the set where crew members can grab something quick to eat or drink.
The purpose is to make sure that when hours are long on set, everyone is able to get the sustenance they need.
This is not just for actors or just for crew members; these services are for everybody on set. It is especially important, too, when someone misses a hot meal on set, they have an alternative in craft services.
Crafty vs. Catering
Although both Crafty and catering services provide food for sets, Crafty is able to cater their services to align with the crew's budget.
For example, the types of foods provided to an independent film will contrast that of a high budget feature film in the fact that they may have things like chips or granola bars instead of sandwiches or pizza.
Additionally, catering is set for specific times, whereas Crafty geared toward services requested in a pinch.
What Makes Craft Services Unique?
Beyond its contrasts with catering, craft services exist to make the crew happy.
Meaning, they don't just bring food, they can also provide things like pens or pencils if needed or requested.
Its mission is not just to provide food to crew members, but to provide a place and time for them to recharge during a busy day on set.
Additionally, craft services will provide both healthy food options as well as food options that aren't so healthy.
As we've already stated, craft services will cater toward the set they are providing for, and most importantly, their goal is to make the crew happy.
Because craft services strive so heavily to provide an opportunity for crew members to recharge, it also means that the craft services table is a social platform as well.
Some Tips
Manning the craft services table is not a job to be taken lightly; it is a lot of work.
Some things you should remember are that you must take dietary restrictions into consideration.
You are bound to encounter individuals on your set who have dietary restrictions, and since your craft services table exists to serve crew members in between meals, you want to make sure each and every crew member has equal access.
As such, you should make sure you clearly label your craft services table so people know where to look for particular foods.
Also make sure you're providing healthy options in addition to everything else.
The purpose of your craft services table is to better your crew members' lives on set, and if you're consistently feeding them unhealthy foods, you will significantly lower their performance and health levels.
Lastly, listen to the wants and needs of your crew members.
If someone asks for a specific brand or food or beverage, buy that brand. You want to make your crew members happy, which means always listening to them.
Don't Forget!
You must, at all times, provide both water and coffee at your craft services table.
Especially if you are shooting in the heat, you need to make sure your crew members are staying hydrated.
You do not want any accidents happening on set because your crew members are malnourished. Similarly, if you do not provide coffee for your crew, it is likely some of them will fall asleep on set.
Hours are long and temperatures are hot on set; you must, no matter what, always have both water and coffee.
Wrap Party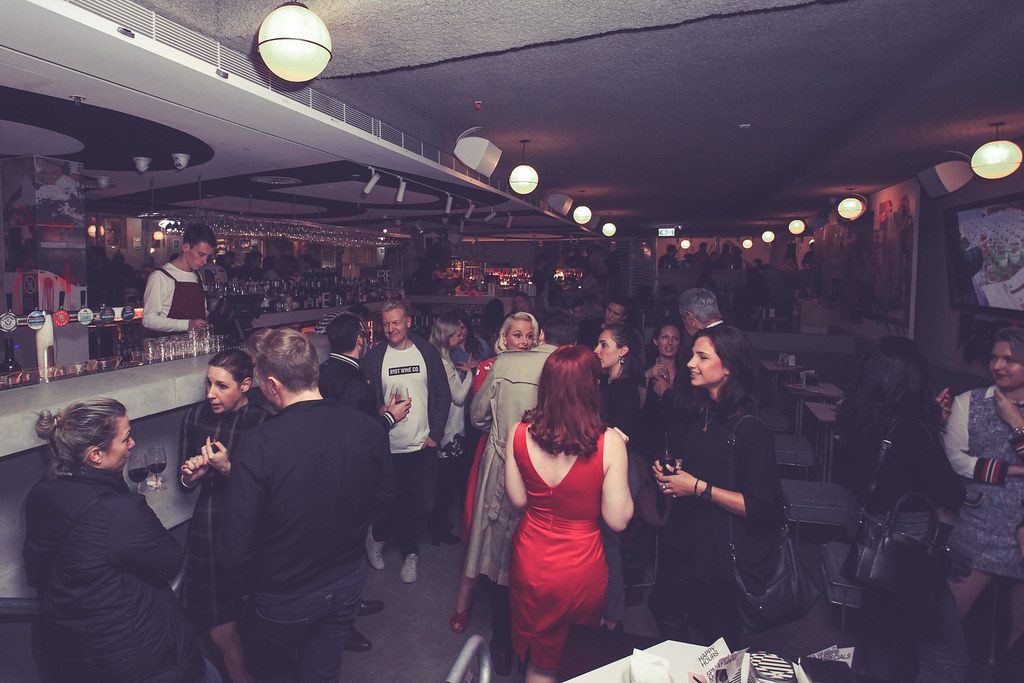 Being well trained and knowledgeable about the wants and needs of your crew members will prove to be particularly useful when it comes time for your wrap party.
You want to keep your crew happy from the moment they step on set to the moment they step off set, and you can ensure that this happens by consistently providing crew with services they want during production as well as at the casts' wrap party.
If you're struggling to find a place for craft services within your budget, be sure to check out our funding opportunities your chance to win up to $10,000 in funding for your film and to help ensure you have enough funds to provide healthy food options on your set.