Something important to remember when producing your film is to craft a well-produced electronic press kit, or EPK. 
An electronic press kit is a method of promoting your work and it is typically sent to the press, film festivals, and other media outlets for promotional means. StudioBinder says it well: your film EPK is a snapshot of your film, [and] it communicates the essence of your film and all the filmmakers involved in the process.
If you're looking for funding necessary to create your EPK, make sure you check out our contests that will put you in the running to win up for $10,000 in funding and other prizes for your project!
What to Include in an EPK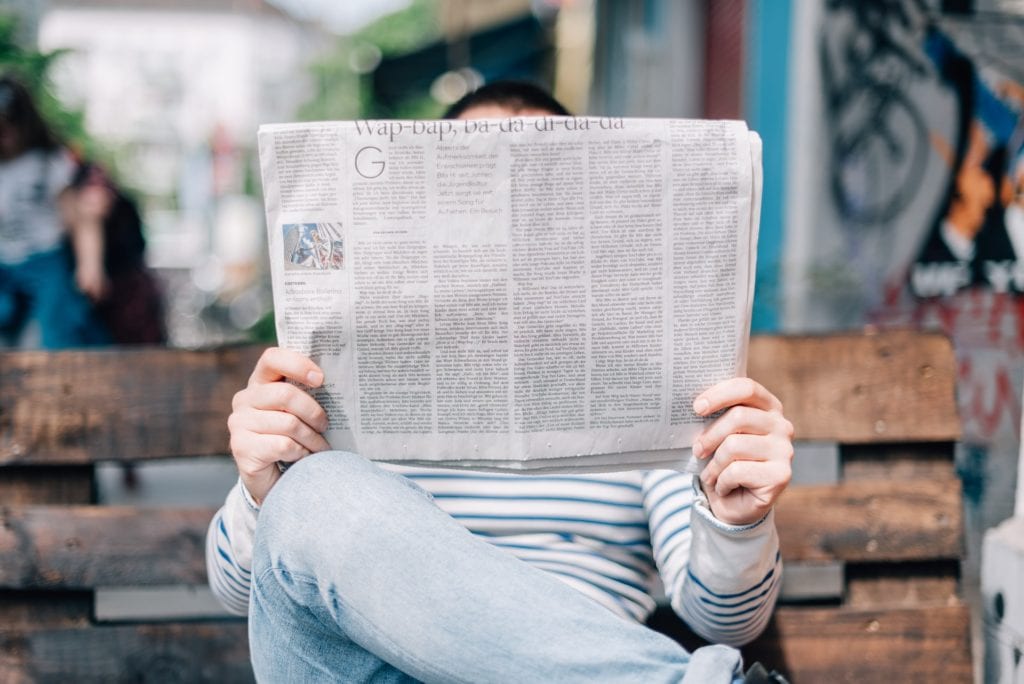 There are numerous parts that go into creating an electronic press kit. Let's go over each of them before discussing how you can expedite the process of crafting your EPK during production.
Generally, your electronic press kit should include a movie poster as well as photograph stills from your film.
Sharing these with the press will give the public a general feel for your movie and provide a visual as for what to expect when they see your film.  
Your EPK should also include a synopsis of the film as well as a logline. If you do not know what a logline is, it is one sentence about your film that states both a summary and a hook for your film.
Next, your EPK should include biographies for both your cast and your crew. It is imperative that you include these bios and be sure that you do not forget anybody. You will also want to make sure you include credits as well.
Lastly, you will want to be sure to include your contact information. Because your EPK is going to be used in order to precipitate interest in your film, it would work to your benefit to make people aware of how to contact you, including where they can find you on social media.
And if your film has received any publicity, it would be beneficial to make others aware of this as well.
Furthermore, having a well produced electronic press kit is crucial if you are interested in entering film festivals.
Creating a Strong EPK
Since having a strong electronic press kit is crucial when it comes to promoting your project, it is imperative that we go over some strategies on how to craft a great electronic press kit during production.
Familiarize Yourself with EPKs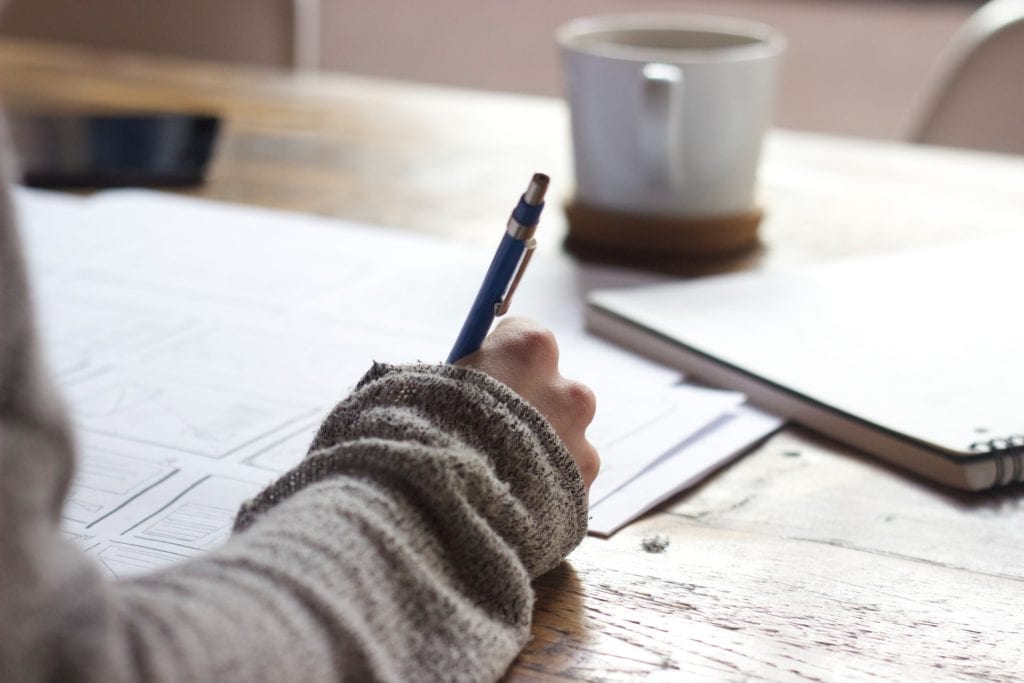 This first pointer is quite obvious, but it is important that you educate yourself on what a good electronic press kit looks like. 
While many people know what EPKs are, few know how to execute them well. Set yourself apart and make sure you're presenting yourself professionally, especially if this is one of your first films.
Make your EPK Unique
Remember that you're not the only one creating an EPK for your film; your peers are all producing EPKs for their films as well. This means that festivals, press, and producers are going to be seeing a lot of electronic press kits.
It is imperative that you make yours unique so it will stand out.
Make sure that you are able to showcase a clear and concise summary of your film. Make sure that you are able to explicitly create a hook for your film. Make sure that if there is something that sets your film apart from others (which there should be!), you are making this clear in your EPK.
Additionally, make sure your biographies for your cast and crew are original. You do not want your bios to read like everybody else's, you want to be set apart. 
Furthermore, if you are working with a cast or crew who is not well known, this is a special opportunity for you to say something about them that makes them stick out in the industry.
Start Early
Start planning out your EPK early. Do not save this task for post production.
Just like how it's important to plan out things like lighting plans, floor plans, and locations before production begins, it's just as important to prepare for how you want others to perceive your film before actually viewing it.
It is always okay to change your plans; you do not have to stick to your original plans when it comes to how you want to promote your film, but what is most important is having a plan set in motion early.
Remember: you can't leave this task for the end. Crafting your EPK is crafting how you want your film to be promoted. You do not want your promotional pieces to appear rushed or unprepared. 
Hire a Photographer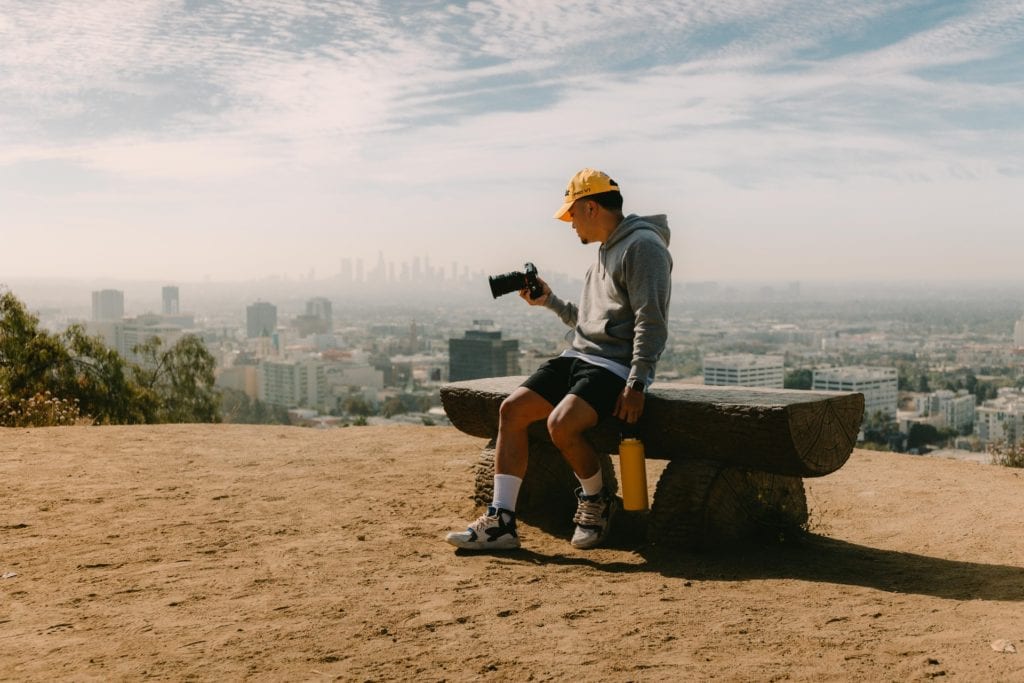 Remember that you are going to be submitting promotional pictures with your EPK, so it will be imperative that you have professional photos taken during filming. 
This is another reason why it is important to plan ahead when thinking about your EPK. You do not want to rely on simply screenshotting stills from your footage; you want these photos to be something you are proud of sharing and proud of using as promotional means for your film.
Establish Relationships
Be sure that you're establishing relationships with your crew members and you all have a relationship in which you are comfortable sharing your opinions.
A film crew is composed of many minds, and each of these minds will have well informed opinions when it comes to how the film should be promoted. Make sure you listen to one another and establish a relationship where everyone's opinions are valued.
If you think you're ready to start filming and working on your electronic press kit but you know you need funding, check out our funding opportunities for your chance to win up to $10,000 to put toward your film!