There's no one successful way to fund a short film. You can apply to grants, submit to a script competition, a screenwriting competition, run crowdfunding campaigns, and more. However, one method may be better than another depending on the details of your project and the filmmakers involved.
If you'd rather see these tips in video form, check out our episode of HIGH CONCEPT below.
1. Short Film Grants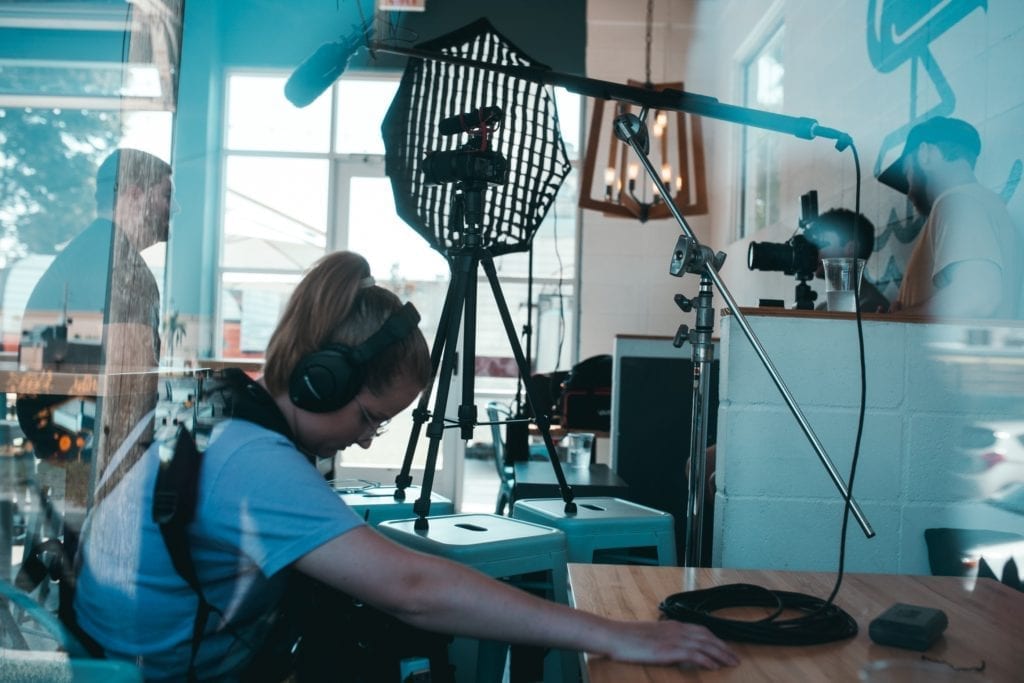 Short film grants can be a great way to secure short film funding without having to worry about satisfying investors with a big return on investment (ROI) on your film. You can focus on your craft and produce a film in which you really believe, without distractions of financial responsibility.
Find a grant that aligns with the values of your life and your film. Documentary film grants are particularly good for this. If you can find a grant about your film's subject, even better.
Craft your application around the core values of the organization and their mission. If your application fits into the mold of projects for which they fund, you'll have a much better chance at resonating with the grant organization's key decision makers.
There are many different types of grants–student film grants, women in film grants, minority film grants, and more. Make sure that you explain why you're a good fit for the grant when completing the film grant application.
2. Fellowships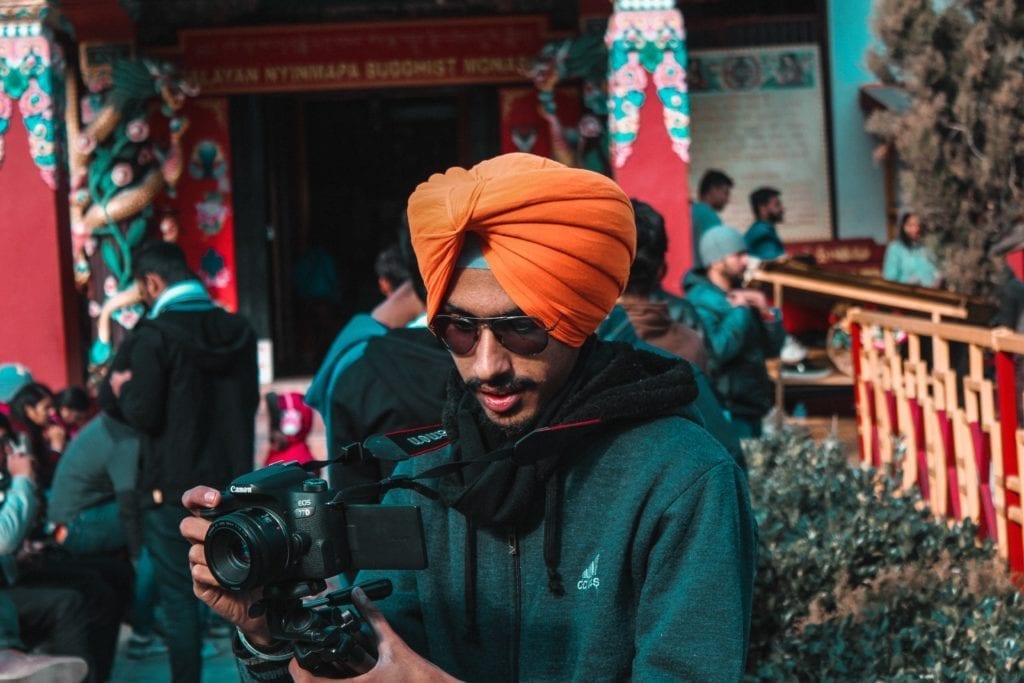 Film fellowships span many categories and can be similar to grants, except fellowships generally offer more hands-on support for filmmakers to make their independent films. They're often sponsored by large organizations such as HBO and Sundance, and they can be similar to a residency. Film fellows can focus 100% of their attention on their film production during the fellowship period.
Fellowships, like contests, can grab the attention of industry thought-leaders and influencers. Talent agents, producers, and showrunners often pay attention to industry-recognized fellows.
The fellowships may require relocation, though, so make sure you read the fine print before submitting.
3. Screenplay and Screenwriting Contests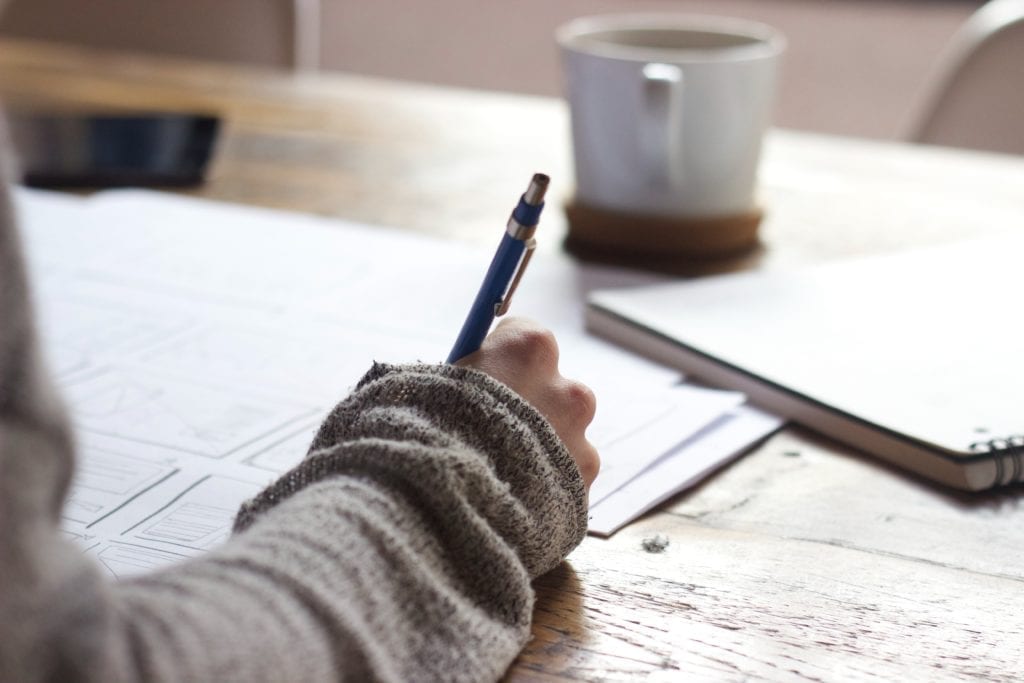 Placing in a short screenplay contest can be great for your career, and it can also help fund your film if you win. However, screenplay contests have stiff competition as well as high entry fees, so it's not good to rely on script contests as your only film financing plan.
The best screenplay contests may offer large prizes, but the entry fees can be as high as $85 depending on when you submit, and sometimes even higher. There are some free screenplay contests, but they might not have cash prizes. Like fellowships, placing in a screenplay contest can move your name from the status of an unknown to someone who's a respected writer in (or outside of) Hollywood.
4. Investors
Using someone else's money to make a movie almost always represents a better option than using your own money. It comes with less risk, and you'll have someone on board with a vested interest who wants you to succeed.
Just make sure that this person will provide you with the creative freedom you desire–not only capital. Since they own part of the film, they have a say in the final outcome and the creative decisions you'll make. If you bring on an investor, be sure to consult an entertainment attorney so that no questions are unanswered.
But securing movie funding for short films from investors is borderline impossible. Short films do not return money, so finding traditional angel investors for short film projects represents a challenge, especially if you don't have a proven track record. Film investors want to invest in proven filmmakers. If you do want to pursue private equity film financing, we recommend consulting an attorney.
5. The Three F's: Friends, Family, and Fools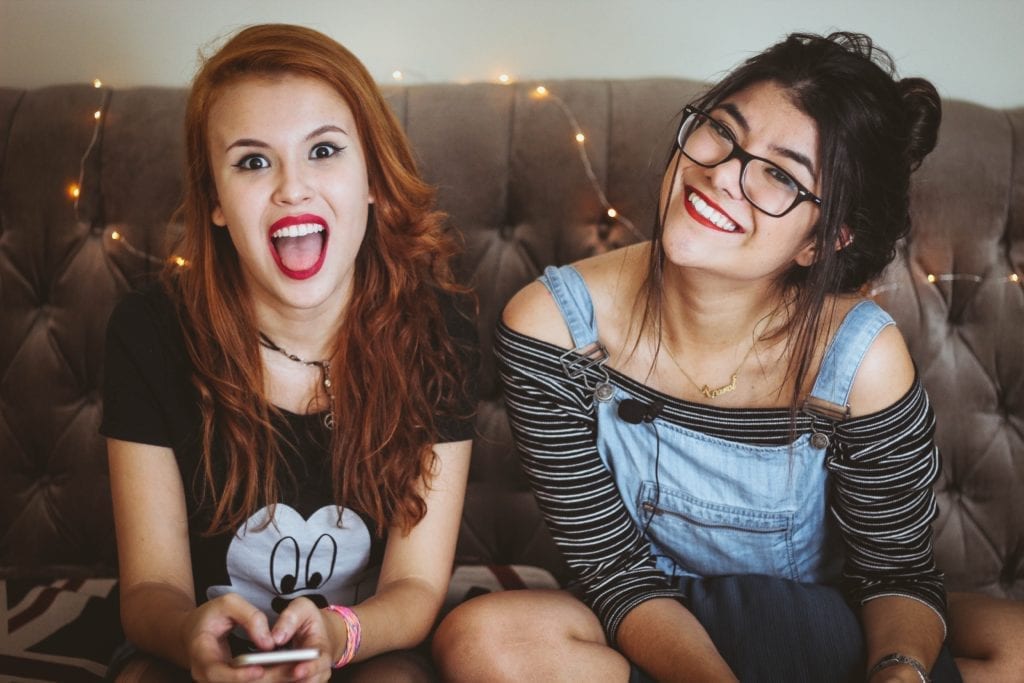 If you do want to go the film investor route, this is your best bet when it comes to getting investment in your film project. Most legitimate movie funding sources, film financing companies, and private investors (that aren't film contests like The Film Fund) won't be interested in investing in you if you don't have a proven track record. Luckily, you might know some people who don't care about that.
Friends, family, and fools. Ask people who believe in you to help get your film off the ground. Since they care about you and your pursuits, they may not care about profiting from what you create. They might just want to see you succeed. If you get $100 from 10 people, that's $1,000. But finding those ten people who will give you $100 is the tough part.
6. Film Crowdfunding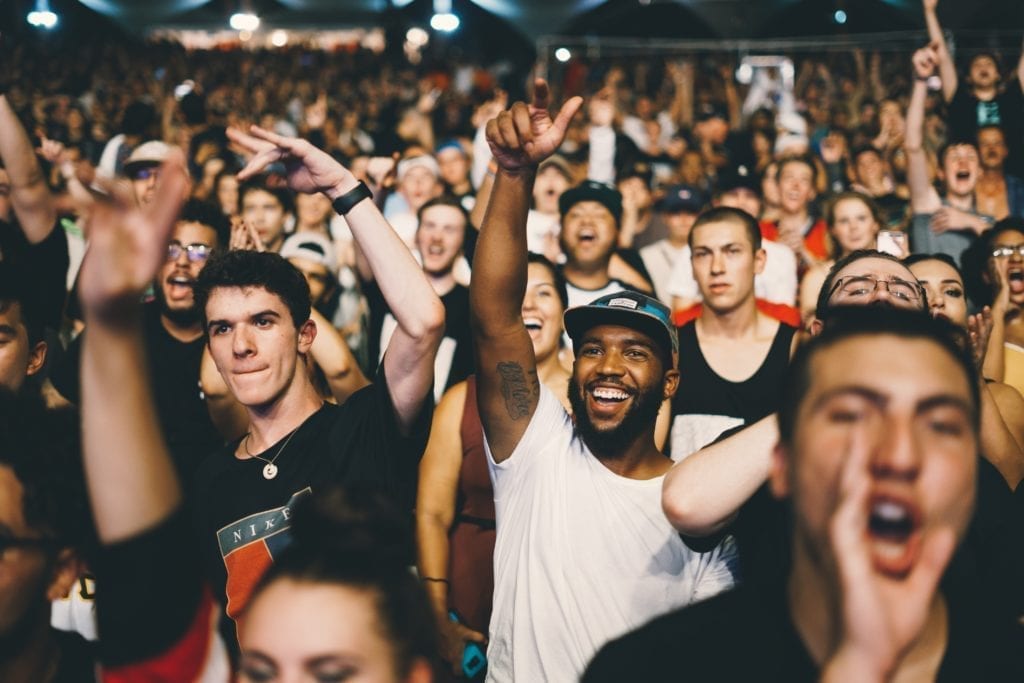 There are a lot of positives to crowdfunding film. There's the potential for a big reward, virtually no financial risk, and you get to build a community of fans while raising capital.
But, be warned, building that community is a full-time job. Prepping for a successful crowdfunding should begin six months before the launch of the campaign so you have time to build an audience of supporters. It can be a great option, but make sure you set yourself up for success and realize that it will be a full-time job. You must respond to comments, post regular and engaging updates, and solicit interest in your campaign.
In an ideal scenario, crowdfunding should represent only a portion of your film's fundraising efforts, and it should be part of a larger marketing and social media campaign to find investors.
7. The Film Fund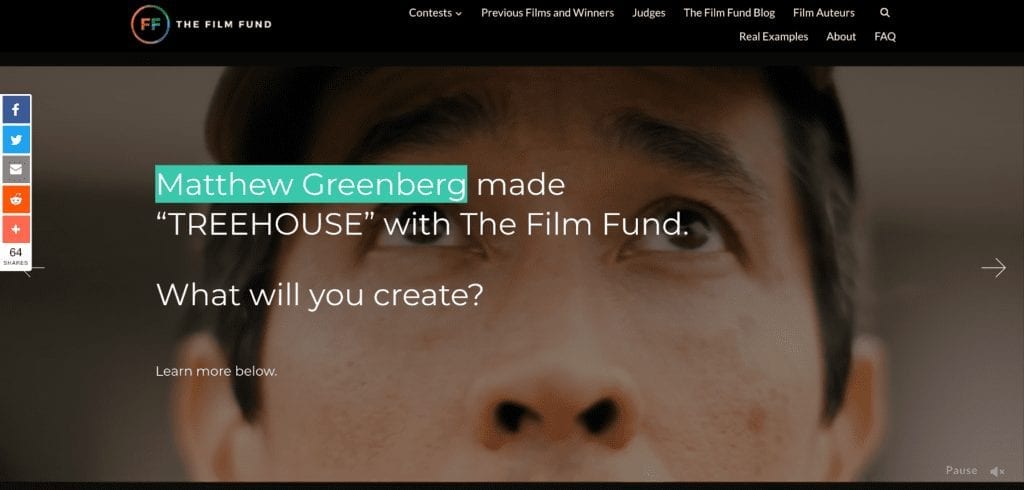 Now, The Film Fund isn't a panacea to all film funding problems. At the end of the day, it offers a simpler approach to running a short film contest. It's an inexpensive, simple solution that can get you closer to film funding. It can also serve as a film finishing fund.
For $25 and an application that can be submitted in seconds, you get the chance to receive up to $10,000 to produce your film. Not only that, but you join a community of other filmmakers and film lovers where you can show off your work for free.
You'll also gain access to the film funding community, where you'll have the option to pitch for more funding opportunities.
While there are many ways to fund a short film, The Film Fund takes only a few seconds to enter, costs less than most competitions, and will provide up to $10,000 in funding to winning films. Learn more about our contests.