Visual effects, also known as VFX, has taken the creative and imaginary world of filmmaking to the next level. It has brought stunning and alluring visuals to our films and has given filmmakers a lot more creative freedom. Today, thanks to modern technology, creating a high-quality visual effects film has become more practical and attainable to filmmakers than ever before. So if you're interested in getting involved in visual effects, now's the time to get started. 
For those unfamiliar with visual effects post-production, know that visual effects are essentially any computer-generated imagery (CGI) you see on-screen that doesn't exist in real life. They can be any props, characters, environments, monsters, etc., in a film that was created by a visual effects artist or team.
There are multiple forms of VFX, which typically include, computer-generated images, compositing, and motion capture. Read more of this MasterClass article if you're interested in learning more about the specific types of VFX used in films.
This post will aim to give you a better idea of the best visual effects tools that will give you the high-quality visual effects you need for your film while keeping costs down.
Visual Effects Software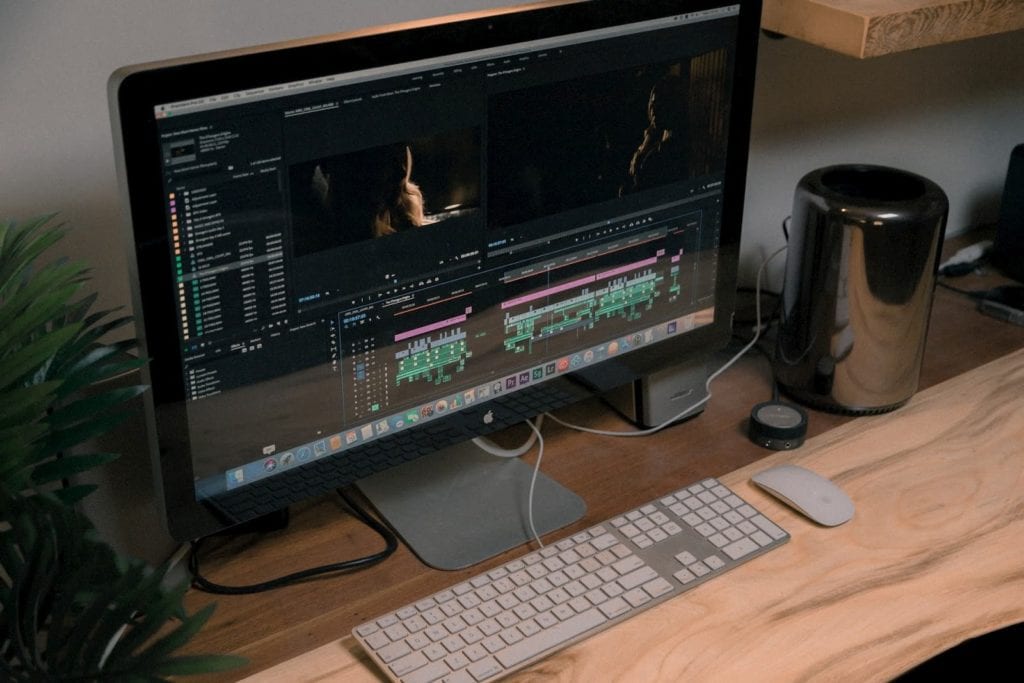 If you're an aspiring visual effects artist, you're going to need to get your hands on some video effects software.
The ever-evolving VFX software kicks-open the doors for filmmakers as the incredible features and tools contained in the software offer an array of visual effect possibilities and conveniences.
VFX platforms can alter or completely change the raw, unedited version of your film's footage. The software's technology is meant to visually enhance your project, allowing it to be more entertaining, engaging, and impressive.
However, depending on the software and scale of your film production, VFX can be a little pricey. So, it's important that you're aware of the cheaper, yet effective, software options available for you.
Adobe After Effects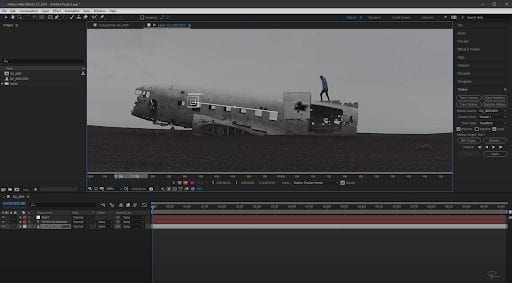 Adobe After Effects is one of the best visual effects software used by a variety of professional VFX artists and beginners.
The wonderful thing about Adobe After Effects is its affordability, and its impeccable toolset and features are centered towards both experienced and non-experienced users.
The software allows you to integrate stunning visuals and effects, from motion graphics to giant explosions. It also makes editing visual effects much more convenient by allowing users to import their assets from Photoshop, Illustrator, Character Animator, or Animate. It also allows you to export your visual effects to Premiere Pro.
Let's take a look at some of their features:
Eliminate mistakes and distractions.
Add the weather of your choice.
Smooth handheld footage.
Add 3D geometry and depth.
Not only are you gifted with a wide-range of high-quality VFX features for your film, Adobe After Effects also offers online learning tutorials and guides for new users.
So if this all seems daunting to you, you will have the opportunity to learn all of its great features from the developers themselves. You also have the option to learn from creators and artists posting tutorials and how-tos on YouTube and other video sharing sites.
Also, if you're really tight on money, download the free trial to get a taste of the software. And because it's a part of the Adobe Creative Cloud products, you're able to purchase all applications, such as Adobe Photoshop, Lightroom, Illustrator, InDesign, XD, Premiere Pro, and more, for a reduced cost.
This can save you a lot of money!
Adobe Photoshop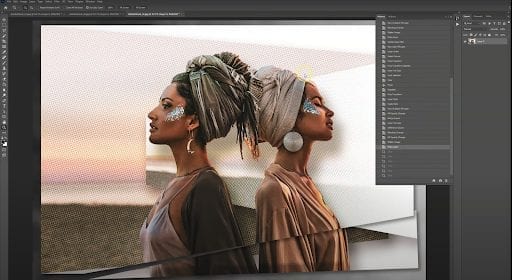 Adobe Photoshop is another affordable and effective visual effects tool to use on a budget.
Photoshop offers a range of features for filmmakers — from photo editing and compositing to digital painting, animation, and graphic design. It may not have all the best visual effects tools offered by After Effects for editing video, but it does have great design tools to make images in your film pop out of the screen.  
Much like Adobe After Effects, Photoshop is constantly evolving by offering new features, faster speeds, and more convenience. It also offers a free trial and a packaged deal for other Adobe applications.
So, if you're looking for cheaper post-production visual film effects options, these two applications are a great option to use. Also, check out our previous blog post to learn about 12 free post-production resources for motion graphics, titles, and more.
Check Out These 12 Free Post-Production Resources
NUKE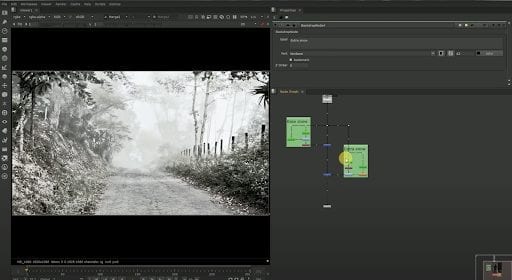 If you're working on a film with a higher budget, or if you have the necessary funds to invest in more experience software, you should look into Nuke. 
Nuke is the industry-standard software for compositing, editorial, and review. It has an abundance of visual effects tools and features that can make the post-production process much easier and better. 
This software offers advanced node-based compositing, 3D tracking, and model building, conform, and review. It also offers the power and performance needed for modern-day productions. 
Nuke has helped make several Emmy award-winning TV shows for Drama and Visual Effects — such as the acclaimed productions, The Crown, Game of Thrones, and Boardwalk Empire.
Everything you'll need will likely be included in Nuke's software features. If you're ever working with a team of VFX artists, Nuke offers great collaborative features that allow you to work with people from across the globe. 
Want to learn more about the software and how it works? If you do, Nuke offers a learning section on its homepage for beginners. There you will find several tutorials for the different features the software offers. 
Nuke also has a free 30-day trial available if you're interested in checking out this cutting-edge software.
Autodesk Maya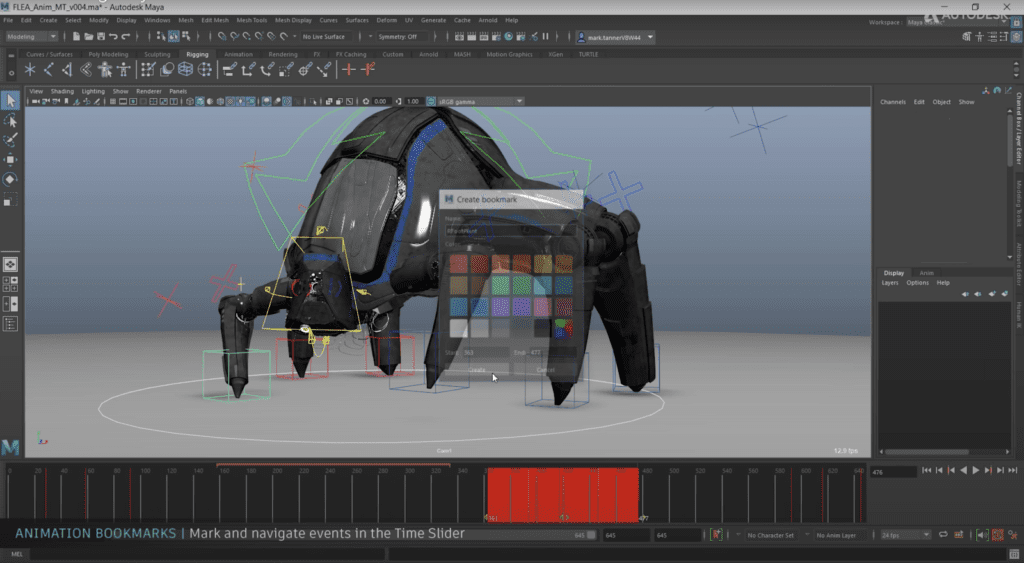 Maya is another high-end software for creating top-notch, quality post-production visual film effects. The software is a part of Autodesk, which offers collections of software in packages for multiple industries.
Much like Adobe Creative Cloud, Autodesk offers the media and entertainment collection of all VFX applications for a reduced price if you're interested in more than one of their visual effects applications. 
However, if you're solely interested in purchasing Maya, this software will include 3D animation, modeling, simulation, and rendering software for film, games, and TV. 
This software allows you to create breath-taking and realistic visuals that professionals in the gaming, film, and television industry utilize today. 
Autodesk offers free trials for all their downloadable software, including Maya. So if you're interested in using this software, but lack funds, check out their limited free trial for a chance to use their ground-backing digital tools.
Conclusion
With the constant advancement in modern technology, the best visual effects are becoming more and more available to filmmakers of all experience levels. Online learning tools, resources, and tutorials are a great way to learn VFX software and the many features that come with it.
Affordable software, such as Adobe After Effects and Photoshop, are great examples of high-quality Visual effects tools that filmmakers of all experience levels and financial capabilities can use.
If you're someone who'd rather focus on more affordable visual effects software, check out our previous post where we go over several free Post-Production Tools you can use from the comfort of your home.
7 Free Post-Production Tools
But if you have the funds and budget, there are plenty of industry-standard, high-end software you can use to efficiently create stunning visuals for your films — such as Maya and Nuke.
Want to use high-end visual effects tools in your production? Check out our funding opportunities for a chance to win up to $10,000 in funding and other prizes for your film.
Want More Filmmaking Funding & Producing Tips? Subscribe To Our Weekly Newsletter!
keyboard_arrow_leftPrevious
Nextkeyboard_arrow_right