How To Cast The Right Actors For Your Film
You can have an award-winning script, high-end camera equipment, and all the resources in the world, but if you lack talented actors, none of it will matter.
Casting is an essential component of any film and will take place during the pre-production process. Typically, film casting is handled by casting directors for professional and large budget productions — however, independent film casting processes can vary.
Due to independent filmmakers typically having to juggle many aspects of productions at once, the casting process may get neglected — resulting in a not-so-great cast.
You don't want this to happen to you and your film production. As the director or producer, you should always feel confident in the key actors hired for your film. You don't want your decisions biting you in the butt later on during production.
The best way to execute the casting process for independent filmmakers is allocating enough time within the pre-production to have a thorough casting process.
Before we jump into some tips for casting, let's first take a closer look at what film casting is and why it's important for your film production.
What Is Film Casting?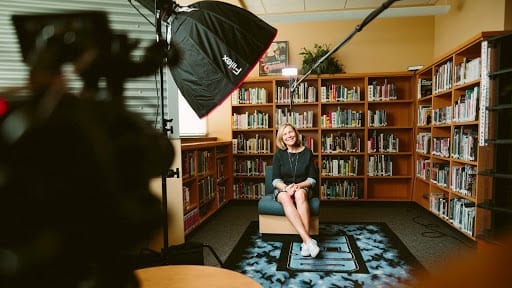 During pre-production, film casting is a crucial process that involves hiring key and background actors suitable for a particular role in a film. Like we mentioned earlier, this is typically a job for a casting director hired by the producer and director.
But not all film productions can afford to hire a casting director, so this process may be facilitated solely by the director and/or producer in charge of the production.
The job of the individual responsible for casting is to locate potential talent, organize auditions, and decide on actors for specific roles. This individual should be well-acquainted with the script — specifically the characters — and the director's vision before going forward with the casting process.
Why Is Movie Casting Important?
Filmmaking is all about synergy. Each major component of a film — such as the script, cinematography, sound, production design, editing, etc — makes up a great film. Without one of them, your film can easily tank.
One of the major components of a film is acting and performance. Actors can either greatly enhance or weaken a film based on their performance and suitability for a particular role.
The way actors portray characters in a film will either take audiences out or keep them invested. Your main goal should be to keep audiences invested and interested in the characters. The writer has done their job — now it's time to do yours.
Choosing the right actors for your film can be challenging. You should refrain from rushing through the film casting process because finding the right actors will often take a lot of time, consideration, and critical analysis.
Now, let's dive into some ways you can properly cast actors for your film.
Start With A Script Breakdown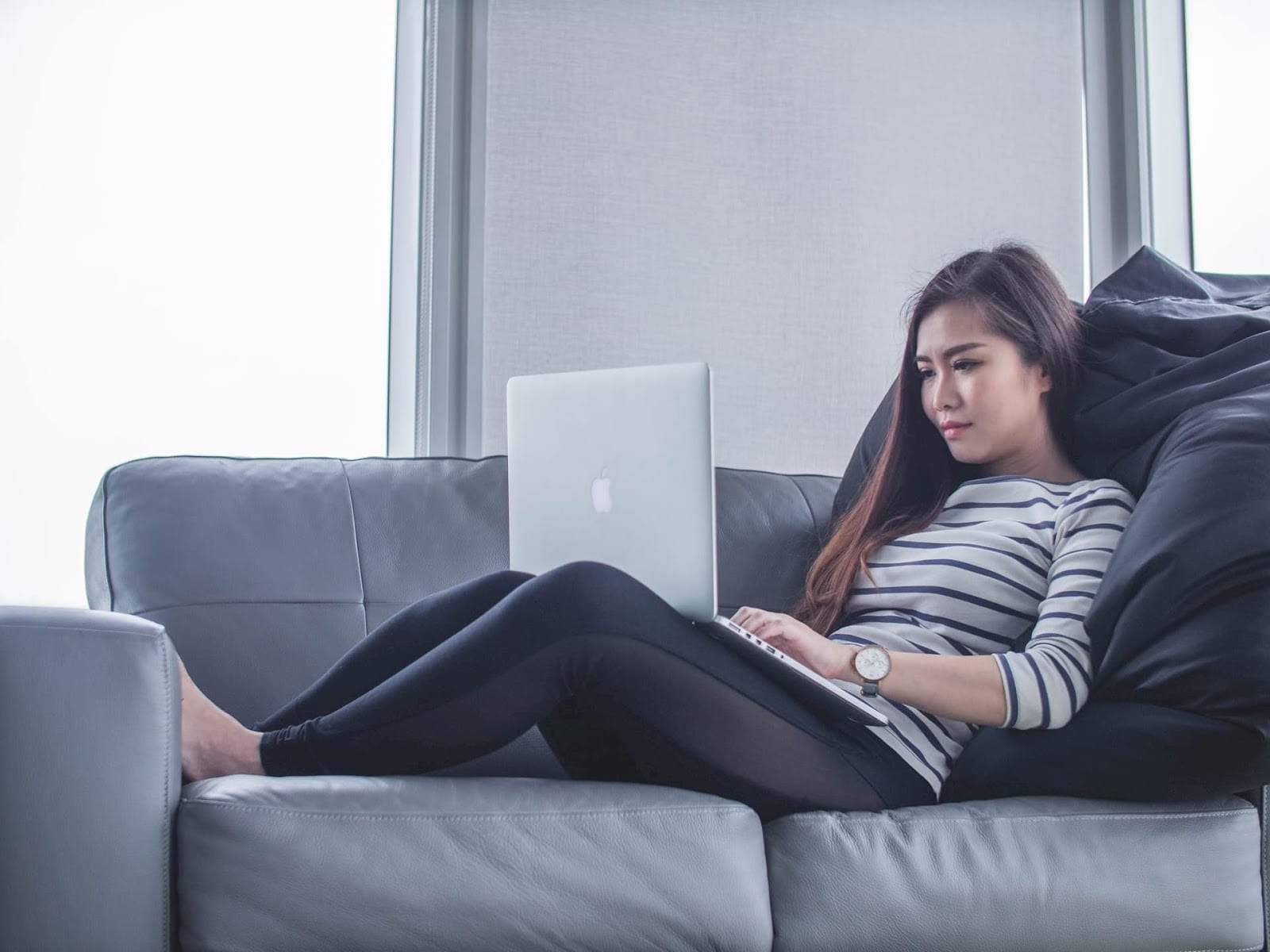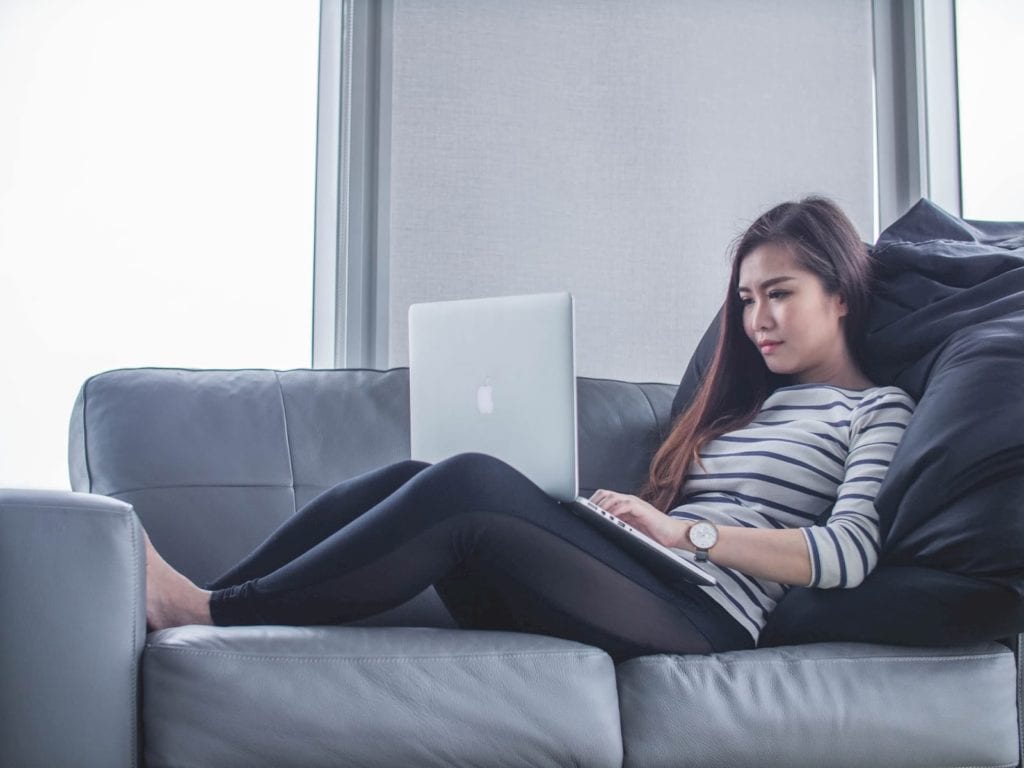 Film Casting should begin with a script breakdown. Read the script and read it a second time. Once you've familiarized yourself with the story, characters, conflict, themes, etc, you should construct character breakdowns and descriptions.
The character breakdown sheets should contain information about each role — whether it be the appearance of characters, age, personalities, wants, fears, etc.
This will give either the producer, director or casting director an idea of what to look for when auditioning talent.
Search For Actors
Similar to navigating through the film industry, there are many different directions and roads you may take to find the right actors for your film.
If you're currently a film student, you will not only be surrounded by like-minded and talented filmmakers that can help you with your production, but you will also be surrounded by actors hungry for experience.
Depending on your school, you may be able to find and connect with actors through your school's online film casting and crew sites. Speak with professors and ask them if you can post casting calls on bulletins. Film schools can make it a lot easier to find great actors for your production.
However, we understand that not everyone goes to film school. There are still plenty of options to find the perfect cast. 
Depending on your budget and the scale of your film, you can either post an open cast call on various casting sites and forums — such as Backstage or Actors Access — or you can reach out to talent agencies.
Prepare For Auditions
Movie auditions are always fun. You get to meet and watch a multitude of passionate actors act out and bring your characters to life.
The best way to ensure that auditions run smoothly is to prepare. If you're a director, you will need to meet with your producers and articulate what it is you're looking for in each role and vice versa.
Before auditions take place, you should note the specific dialogue and actions of the script you'd like to see and hear from the auditioning talent. This can paint a better picture for directors and producers on the actors' portrayal of certain characters.
You will also need to decide on whether you want to hold auditions in-person or through self-tapes. You may have to do a mixture of both if some actors are unable to meet in person.
However, if possible, we would recommend holding auditions in person. In-person auditions will allow you to communicate with talent more effectively — whether it be to ask them to repeat certain lines, give suggestions, ask questions, etc.
Requesting video-tape auditions can be a good alternative as it can save time and money, but in-person auditions will give you a better sense of how actors perform your character's roles.
Hold The Auditions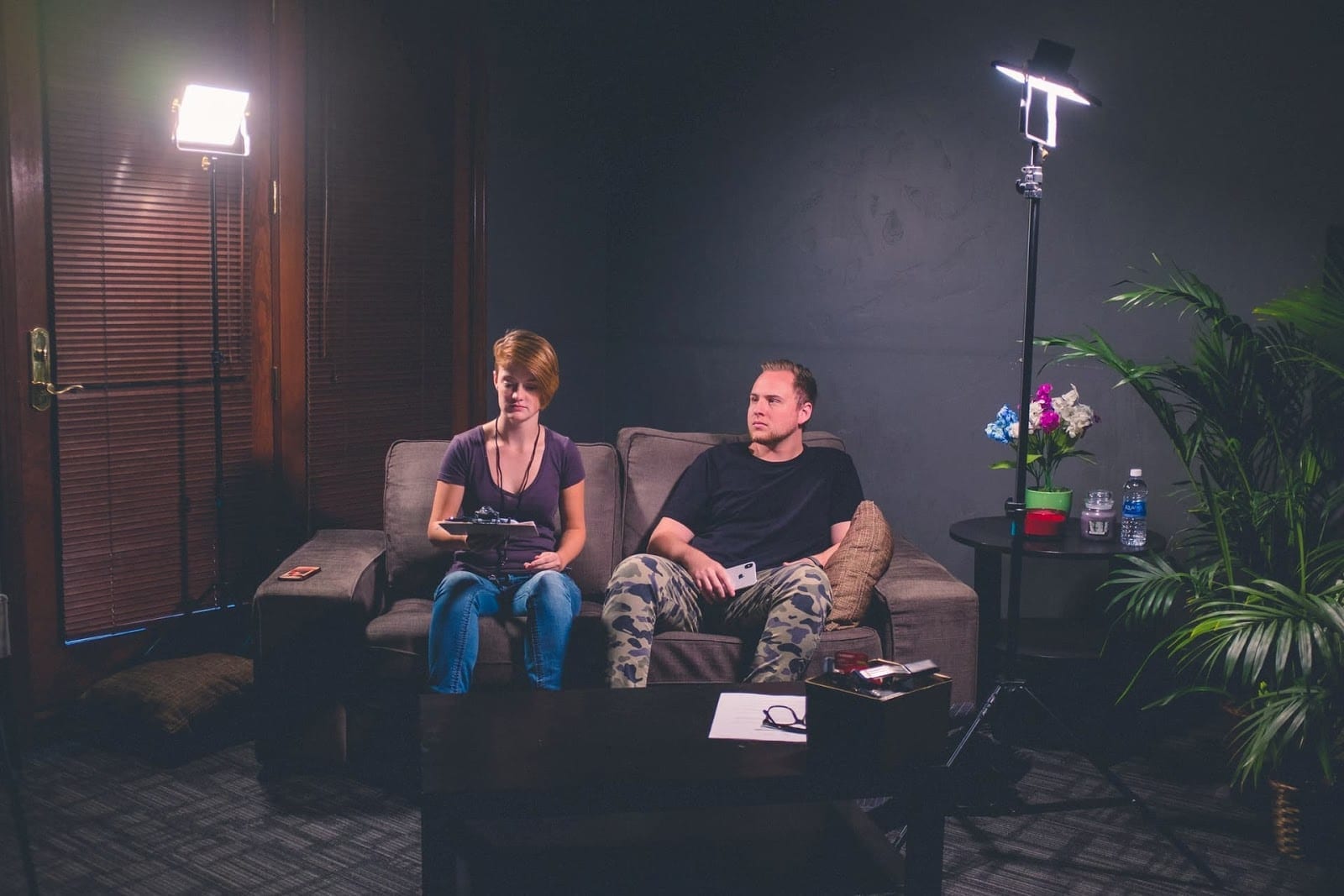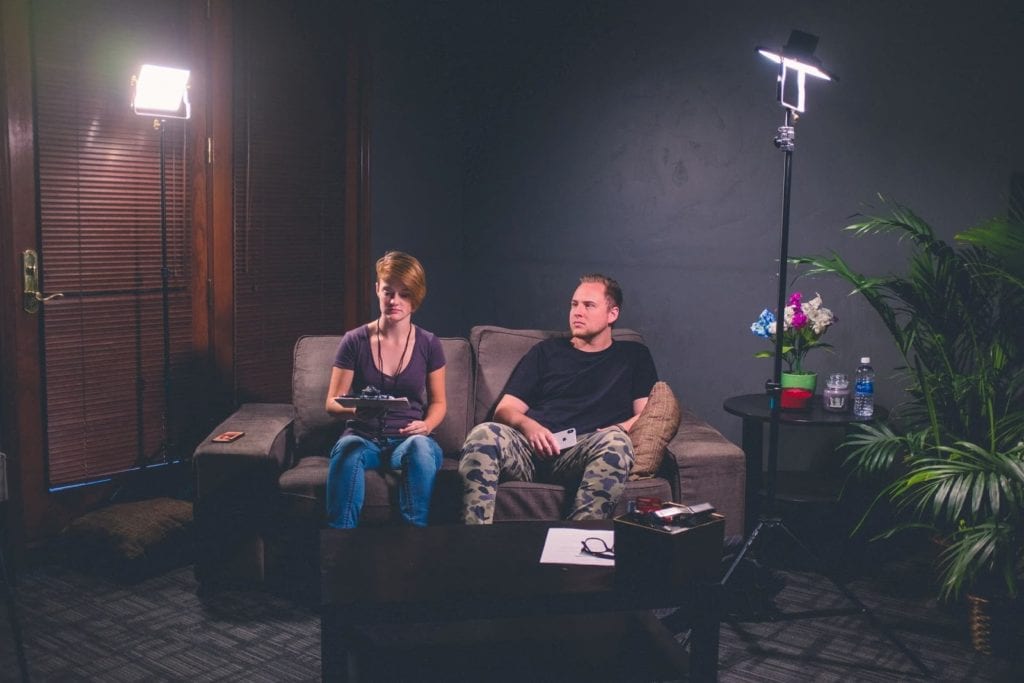 Secure A Location
It's often recommended to hold auditions at a location separate from your home space as some experienced talent who may be interested in auditioning will view the audition space as a reflection of your production.
The place where you hold auditions can speak volumes, so it's best to look for different locations — such as local workspaces, empty theaters, offices, etc. This will show the potential talent that your production is professional.
Bring Assistance
You shouldn't hold the auditions on your own — you are going to need some help. Try to at least bring two assistants who can read lines, manage scripts, and work the camera.
This will allow you to focus less on the technicalities and more on the actors' performances.
Bring a Camera
Having a camera at the audition site should be required, especially if you have a lot of people auditing for roles.
Recording every person's audition will give you and your team a reference for deciding callbacks because you'll have the ability to look back and analyze performances further in case you missed a few things.
Make Them Feel Comfortable
During the audition process, your goal should be to come off as professional and welcoming as possible because at the end of the day you need actors for your film and no actor wants to work with someone who makes them feel uncomfortable.
Also, believe it or not, actors get nervous and this can often sap their ability to perform. You want everyone auditioning to give it everything they got. They may also have questions for the producer or director auditioning them. If they do, you should welcome any questions and try to clarify any misunderstandings for the role or audition process.
Have Callbacks
Callbacks are an important part of the film casting process and shouldn't be ignored. Like we mentioned earlier, you don't want to rush this process.
Callbacks give you a chance to further analyze and see how the actors you're more interested in can portray your characters.
This also will give you the chance to look for the chemistry between your actors — which is very important. You want to see how you're actors perform with one another because audiences love the chemistry between actors on screen.
Have the actors perform crucial scenes with their counterparts to give yourself how it may look in your film. And don't forget to record it.
Conclusion
Hopefully, the advice and tips we've given to you will help the audition and decision-making process.
Remember, this is a process that should be given plenty of time to complete. The actors' performance in your film can either make or break your film. Don't let all the hard work put into your script and production go to waste.
Lastly, it's important to remember that the people auditioning for your film aren't your friends. Your job is to select actors appropriate for your roles. We understand it can be tough to send rejections, but it's apart of the process and the business.
Film casting is never an easy process, but hopefully, with these tips, finding your movie cast can be much more achievable. 
If you haven't already, check out our one-sentence pitch competition for the chance to secure funding up to $10,000 for your film production.