This post was written by Jessica Estelle Huggins, a Boston-based creative film producer. Huggins' day job consists of developing marketing and distribution plans for independent documentary filmmakers.
Here it is. The moment that you have been waiting for. You are at picture lock. Leaning back in your chair, you sigh, relieved, as you think over the past few years about what it took for you to get to this point.
Meeting your subjects. Creating a trusting relationship with them. Collaborating on developing story structure with them. Writing grants, raising funds to continue production, post production and possibly contributing in some sort of way towards the community engrossed in your film.
All of your hard work has led to this moment. Then… realization sets in. So you made a documentary film… now what? Most filmmakers think about the audiences they will share their stories with after the film is near completion.
That's a huge mistake!
Marketing and planning distribution is a vital part of the development process. You always want to think about who your audience is and how they can access your film. Documentary film distribution can be a wild world.
Read on for different approaches you can take to market and distribute you documentary film. And if you need funding for your documentary film, learn more about our funding opportunities. You could receive up to $10,000 in cash, Adobe Premiere subscriptions, equipment rental gift cards, and more to produce your film.
Film Festival Strategy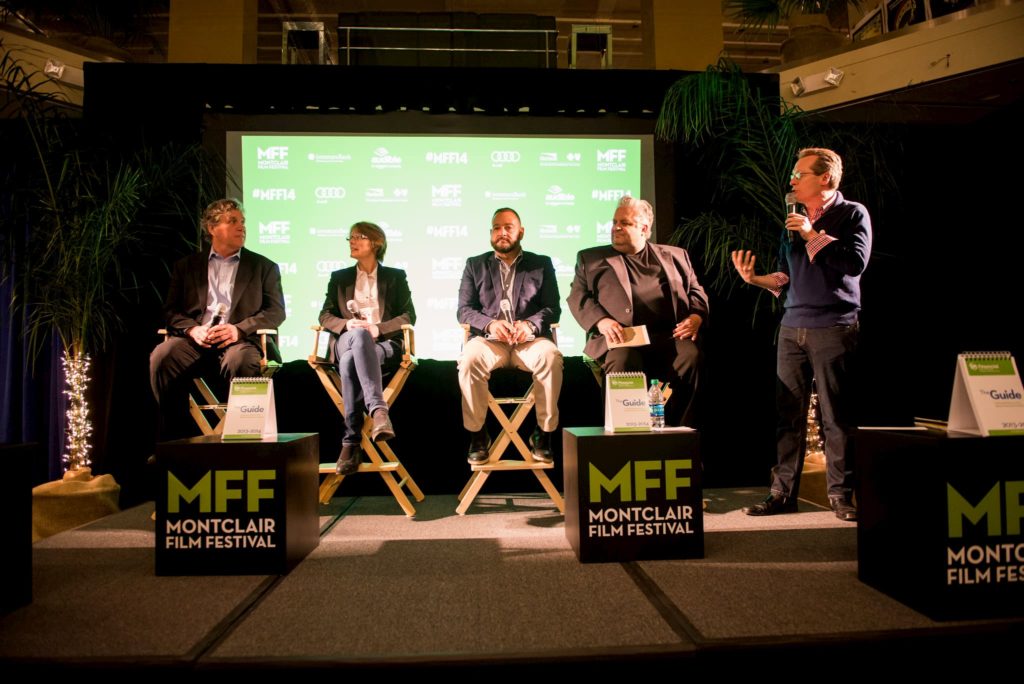 Pre-Coronavirus, film festivals were an essential part of the lifecycle of a film. Some festivals have moved to virtual experiences including Tribeca and Reelabilities.
Film festivals are an amazing way for filmmakers to not only screen their content, but to also interact with audiences and potential distributors in real time.
First, research which festivals would be the best fit to showcase your film. Whether you talk to other filmmakers, friends in the industry or do a simple Google search, consider the following in your film festival strategy:
1. Submission Fees
Deciding to enter your film into a festival is a big deal. It takes time to gather the assets such as the digital file of the finished film, your press kit containing pertinent information about the project, biographies of the crew and talent, any press that was written about your project, and any awards your film may have received—as well as your updated contact information.
Once you have the assets, take a look at the entry fee. Festival submission fees can range anywhere between $10-100+. Even if you have a budget in place for festivals, research the festival in past years to see if your film has the likelihood of being accepted.
Observe and analyze if your film aligns with that specific festival's mission, aesthetic, demographic, related subject matter, etc. Larger festivals will have higher submission fees due to the large amount of submissions that they receive and if there's any Hollywood presence.
2. Location of Festival
If your film is accepted—congrats, I'm rooting for you!—can you afford to travel to wherever the festival will take place? Most festivals do not pay for filmmakers to attend or screen their film. Some may have the ability to pay a small honoraria should you be asked to speak on a special panel, but oftentimes, festival organizers' budgets are very limited.
And unfortunately, many festival organizers are paid very little, if at all, for many weeks, even months, of planning. So, always show gratitude towards them.
If your film is part of a virtual festival, no need to worry about these logistics, with the exception of making sure that you have a strong internet connection.
3. Participating in Q&A Discussions
Public speaking absolutely can be an anxiety-inducing activity. We've all been there. But, have a little faith in yourself! Remember that when you are participating in a Q&A panel to answer questions about your film, people are sincerely interested in hearing from you.
The festival believes enough in your project and is providing you a platform on which to represent yourself and your team as talented and deserving creatives. Relax, and enjoy sharing stories about your film and your journey in creating it. You know it best!
4. Meetings with Potential Financiers and Distributors
Before attending a film festival, you should research which financiers and distributors will be attending as well. Consider them Very Important People. They have the power to get your film to the masses to reach a larger audience, platform and/or recognition.
Don't be afraid to approach distributors. They are always looking for content to place on various distribution platforms. Reach out to the ones that you are most interested in to set up meetings to talk about your film.
The worst thing that you can hear is a "no." Initiating a meeting shows that you are confident and serious about sharing your film with the world, and it could be the start of a prosperous relationship.
Broadcast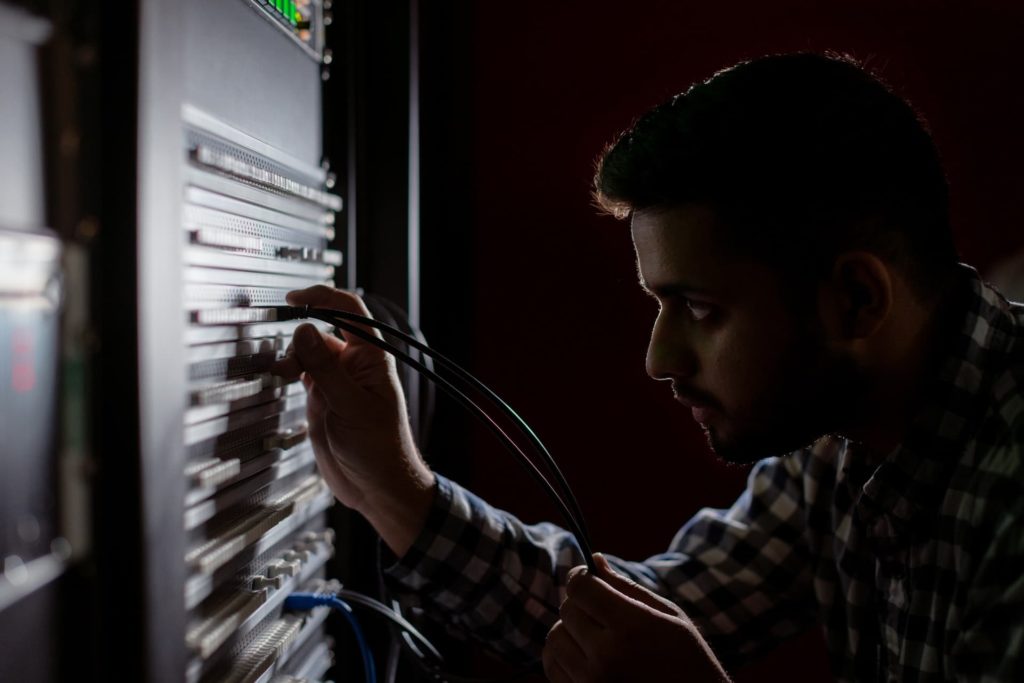 Whether or not you decide to develop a film festival strategy, another avenue to pursue is finding a broadcast home. For documentary films, public media is the distribution home for many films.
The mothership everyone is most familiar with is PBS. PBS is home to various documentary programs including American Masters, NOVA and POV. Be sure to research all of PBS's shows to see which ones would be the best fit, depending on the focus of your film.
Most shows have a submission portal on their website. Similar to submitting to a film festival, you'll submit information about the film, cast and crew biographies, any press information, and the viewing link and/or viewing password to your film.
Be sure that you are submitting the closest to the final version of your film. Keep in mind that it takes quite a long time to receive an answer from a series. The length of time can be anywhere from 2-6 months depending on the programming timeline of the show.
In the event that a series is in fact interested in your film, the executive producer of the series will have an in-depth content discussion with you, which can include possible edits to the film to make sure your film is appropriate for their audience.
Some series may assist in covering partial payment for any edits. You can certainly discuss that with them. Once you have your picture lock version of your film, you'll most likely need to add closed captions and subtitles.
Adding closed captions and subtitles will be helpful for all of your distribution plans. For shorter length documentaries (under 25 minutes), shows will program your film alongside a longer-length documentary.
Now, let's say you are not interested in your documentary being part of a series or standalone show. Other options for broadcast distribution include the National Educational Telecommunications Association (NETA) as well as American Public Television (APT). Instead of programming series, these organizations market content to individual local television broadcasters around the country. Filmmakers that submit their content to either NETA or APT typically receive an answer a bit faster—anywhere between 1-3 months.
Should the organizations be interested, the filmmaker would need to pay a one time fee for their film to be hosted on the platform. Smaller television stations around the country cannot afford to license PBS programs, so they can look through NETA's and APT's catalogue to create programming for their local audience.
Some filmmakers build an "outreach associate position" in their distribution budget so that they can hire someone whose job is to solely reach out to local television stations across the country, pitching them their film, to be marketed and programmed.
Digital Distribution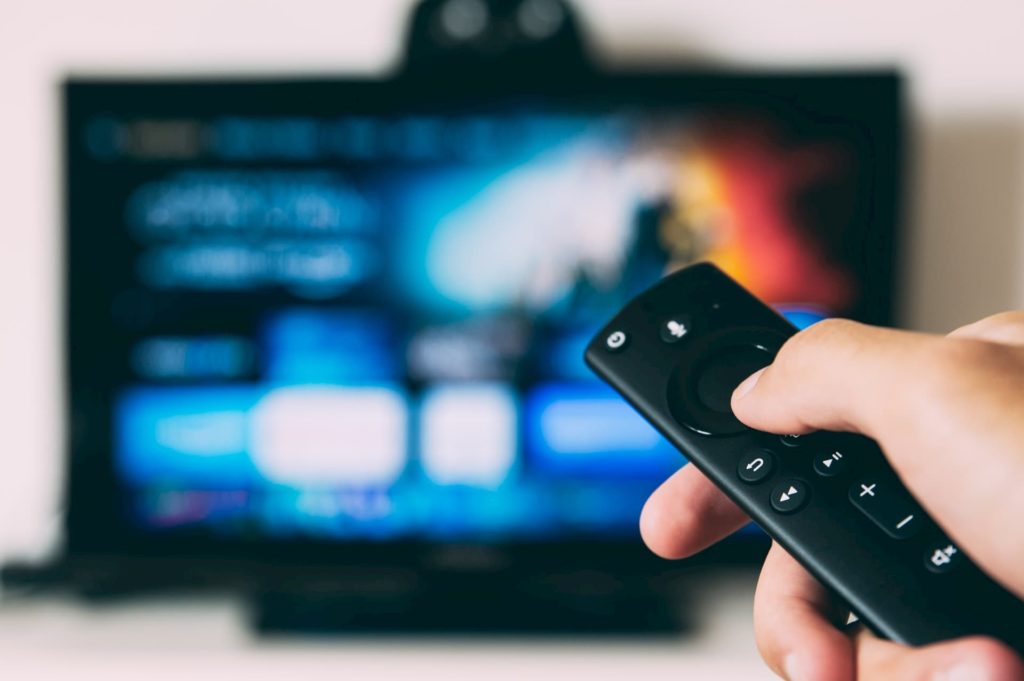 Streaming is king, and it is not going away anytime soon. I love a good Netflix binge just as much the next person. Am I right? Because of the proliferation of streaming, it's become more common for broadcasters to expect streaming rights for independent documentaries.
Typically after a broadcast premiere, the film will be available to stream on the broadcaster's website for an allotted amount of time. Everything depends on the contract that you sign with them. It is crucial to read any contract carefully and consult a trusted mentor, lawyer or related professional if you need assistance with fully understanding it.
Overall, digital distribution serves as an excellent way for almost any possible audience to gain access to your film. This avenue is also a viable opportunity to leverage the film's social media presence, as you will be able to directly link to the streaming platform and how to watch.
Educational Distribution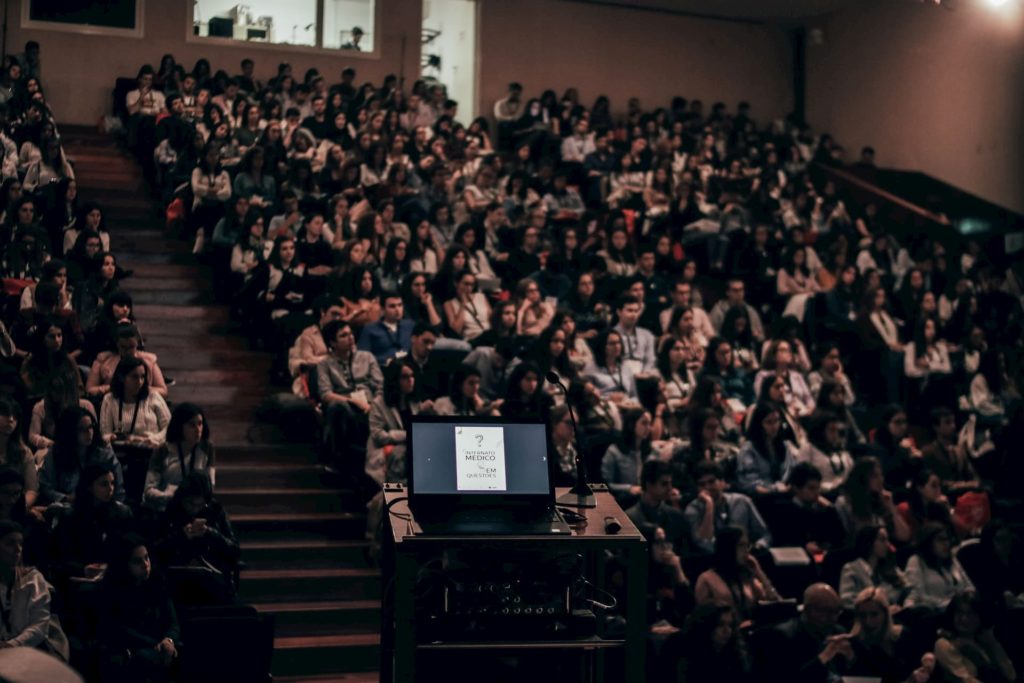 Educational distribution represents one of the last milestones for the life of a documentary. Make no mistake, educational distribution is extremely important, but it's a slightly different beast.
There are a handful of prominent options including Documentary Educational Resources, Filmmakers Collaborative and New Day Films. Similar to film festival submissions and broadcast submissions, you'll need to submit assets to educational distributors. Be sure to research which distributors are appropriate for your film. Some educational distributors have specific content that they are seeking in order for educators to use the film or content in their classroom.
Just like with broadcasters, it can take a few months to receive an answer. Patience is key. Most educational distributors are nonprofits with tight budgets and limited staff, so if they are interested in your film, they will most definitely reach out to you.
Sometimes you can meet these educational distributors at filmmaker networking events and festivals. Submissions to educational distributors almost always occur a rolling basis. Depending on the territories to which you have the rights to showcase your film, the educational distributor will market your film to schools globally.
These schools could either purchase a DVD copy of your film or what's called a Digital Site License (DSL), something that allows your film to live on the school's IP-protected server for an allotted amount of time. The distributor could also reach out to schools to organize a screening where the filmmaker can interact with students.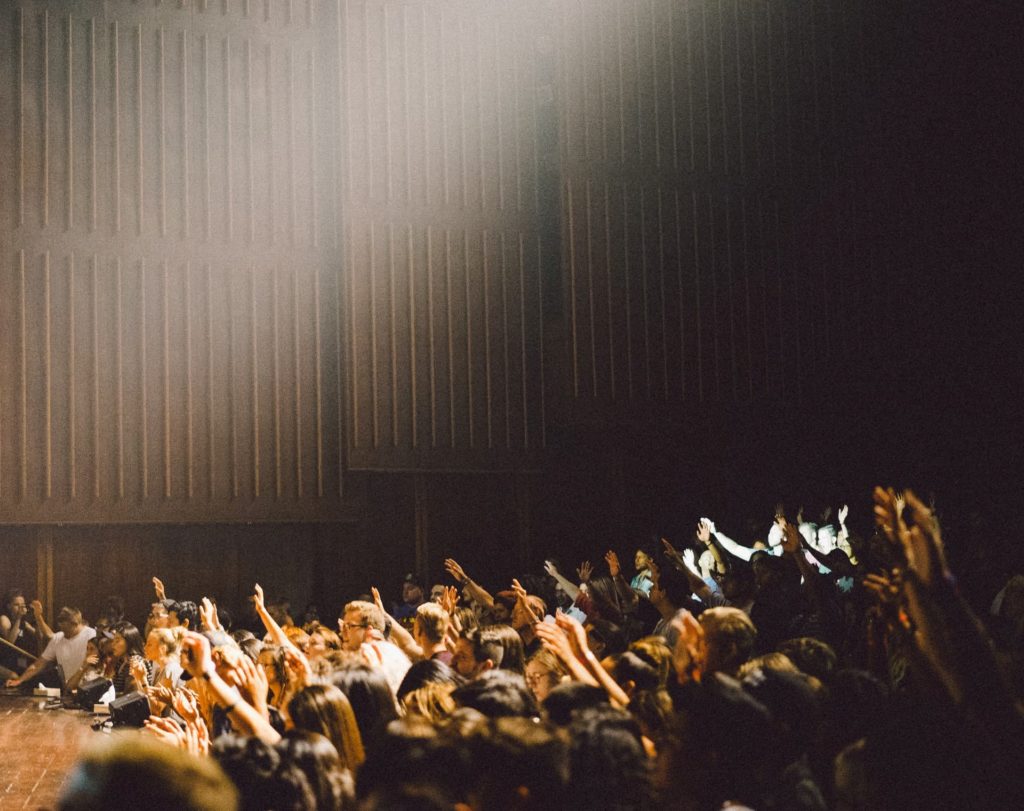 If you plan on working with educational distributors, you may also need to create a teaching guide that educators can use alongside teaching with your film to their students. Your educational distributor or outreach associate can help you with crafting an applicable teaching guide.
Overall, remember to have fun! Making documentaries, whether long or short in length, is a wild, long, and arduous process that may challenge—but more importantly—strengthen your patience, perseverance, imagination, and even your confidence.
But after the very possible blood, sweat, and tears have dried, you and I both know there's just nothing else as magical! Enjoy the ride. You did it! (Proud of you).
If you need funding to help produce or finish your documentary film, learn more about and submit your pitch to The Film Fund's funding opportunities. You could receive up to $10,000 in cash, Adobe Premiere subscriptions, equipment rental gift cards, and more to produce your film.
COVID-19 Resources for Small Businesses and Independent Artists
Hello Alice is offering $10,000 grants to help small business owners.  For more information about those grants and other small business resources: https://www.covid19businesscenter.com/
Microsoft is providing 6 months of Office 365 tools for free to enable remote collaboration, file sharing and video conferencing.  For more information: https://docs.microsoft.com/en-us/microsoftteams/e1-trial-license
The Tory Burch Foundation has a useful list of resources (for both funding and advice) for small businesses that can be found here: http://www.toryburchfoundation.org/resources/operations/business-resources-covid-19/
Facebook is offering $100 Million in cash grants and ad credits for up to 30,000 small businesses.  More information can be found here: https://www.facebook.com/business/grants
Verizon has donated $2.5 million to the national nonprofit Local Initiatives Support Corporation (LISC).  LISC is targeting grants up to $10,000 to entrepreneurs of color and women-owned businesses: https://www.lisc.org/our-stories/story/verizon-and-lisc-fire-25-million-small-business-covid-19-recovery-fund