Are you a filmmaker itching to get their film into production? Perhaps you're interested in pitching your idea or screenplay to someone, but are unsure who that someone is.
Here at The Film Fund, our goal is to help filmmakers like you who are looking to pitch their idea and receive funding for their short films.
Check out our one sentence pitch competition if you're interested in the opportunity to get your film produced.
If you do end up wanting to pitch to us, you're probably wondering how to write the perfect pitch. What do I need to include in my one sentence pitch that will catch the eyes of our judges?
A captivating and original idea is one way to open our eyes — but including a piece of the film's production design within your pitch — whether it's anything in your set design or costume design — can give us a much better picture of your idea. This ultimately illuminates the visual concepts of your piece and will allow the reader to better grasp the world in which you're trying to build.
While you don't have to outright mention the production design or art department in your pitch (you may have a funding use better suited to your premise), you still always need to be thinking about the production design of your film and how it will affect the overall look of the picture.
Let's take a look at some production design examples of our competition's previous winners who's pitches received funding.
Treehouse
Previous winner, Matthew Greenberg's "Treehouse," received $5,000 for his film's production.
His one sentence pitch:
"A man struggles to understand why each attempt to build the perfect treehouse leaves him staring at an empty tree with no evidence of previous work; the funding will go to creating multiple treehouses."
Matthew's pitch illustrates a clear picture of what his production design will look like and how it will be utilized.
The idea of having to actually build multiple treehouses during the shoot, instead of buying one off the shelf, gives us a much better visualization of the film and the type of effort and boldness being put forth with it.
We're able to actually see Matthew's character sawing the wood, hammering nails, and measuring the dimensions.
I Love Jazz
"I Love Jazz," by David Oster, is another winning project that received funding from our competition.
Here's David's one-sentence pitch:
"When a man's own voice warns him of his impending murder via a jazz record, the next few moments are filled with suspense, color, and jazz, and I need funding to shoot all in one choreographed shot."
Although production design isn't mentioned specifically, the pitch sets up what the overall look and feel of the film.
The jazz record is an interesting and compelling piece of David's production design that produces a distinct image and sparks an ambiguous curiosity in our minds.
Also, the mentioning of color and suspense gives us more of an idea on the overall tone and mood potentially. Will this filmmaker use different filters and color tones stylistically to convey a particular feeling to the viewer? Will it add suspense or unease?
This pitch is a great example of someone painting multiple images and ideas into the mind of the reader. We can envision how these tools may affect the mise-en-scene, characters, and story of the film.
Sunday Dinner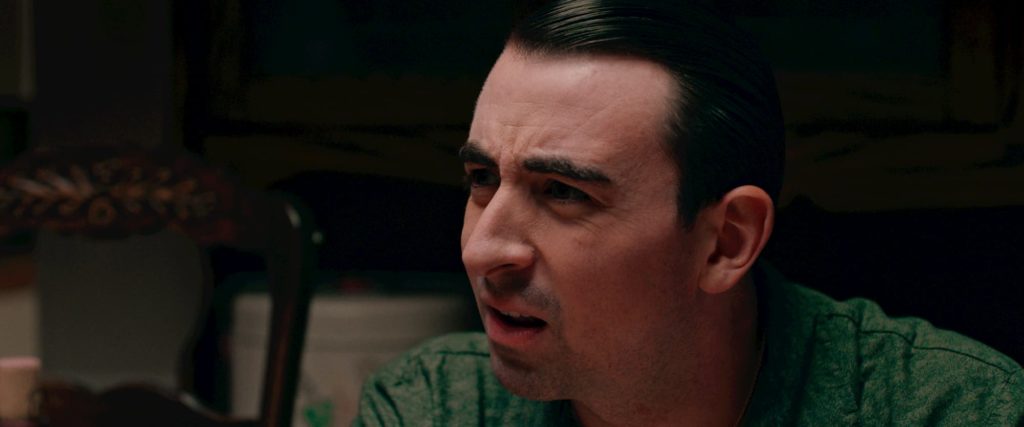 Don Fanelli's winning film, "Sunday Dinner," is also a prime example of how including production design in your pitch can create a clear image to the reader.
Take a look at Don's winning pitch:
"An Italian-American man confesses to his passionate siblings that he is now vegan and refuses to eat their traditional Sunday meatballs and I need $ for a DP & prod design."
In the pitch, Don sets up a conflicting story where an Italian-American family undergoes a spicy confrontation at the dinner table — pertaining to the consumption of meatballs.
This descriptive pitch can immediately create an image — or scene even — in your head of the family sitting down at a dinner table in an Italian American home.
The specific usage of Italian-American can quickly paint an image in your head with character and their personality types. The word "passionate" gives an idea as to who these people are and how it can potentially create tension and conflict.
How will these characters interact with the production design? What will they be doing and how will they react when they find out a member of their family is vegan? These are questions that quickly come to mind with this particular pitch. It plants a picture and idea in our minds that sticks with us.
Why Production Design is Important
As we mentioned before, you don't always need to include production design or the art department within your pitch. But, we will say again, it's important that you put in a great sum of thought and consideration into your film's production design.
Just think about some of your favorite movies and how the production design contributed to these film's successes.
What if James Cameron didn't put any effort and creativity into Avatar's production design? Or if George Lucas looked the other way when considering Star Wars' production design.
These films wouldn't be as great. The worlds in which we are suppose to pull ourselves into would just be bland and lifeless.
Perhaps your unfamiliar with production design and what the role of a production designer is.
If you're looking for a production design definition, know that production design is basically the overall look and style of a film. It's everything on the screen that characters see and interact with — whether it's props, locations, costumes, time period, etc. It's everything we see on screen involving the story.
It's immensely important because, essentially, it's what creates the mood, tone, and overall feeling of the scene for your audience. How do you want them to feel in this particular scene? What kind of probs, lighting, or costumes can I use to convey this feeling? These are all thoughts you need to consider and really think about.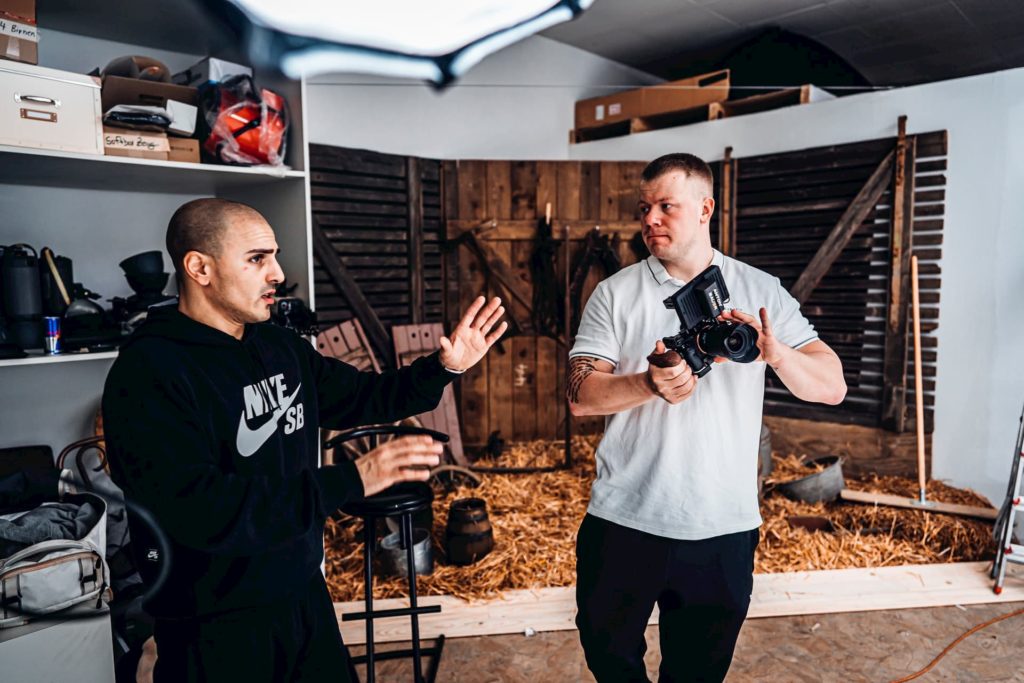 If you're interested in production design and would like to learn more about it so that you craft better films, try enrolling in a production design course. Or maybe even watch a few videos on YouTube to get a better of production design and the art direction of different films.
This can answer all your questions and confusions about what production design is in movies and how it can make a huge difference.
Also, production design isn't only important to judges reading your pitch at The Film Fund.
If you're looking to get your script or idea funded and produced by different companies or competitions, utilizing production design can be a smart way to better paint a picture of the world and story you're trying to sell.
Producers and executives in the film industry are in constant need of captivating and original stories. If you ever get the chance to pitch to one, try to consider including the production design within your pitch. It can truly make all the difference when attempting to paint a picture in the reader/listener's head.
Need funding for your script or idea? Check out our one-sentence pitch competition for a chance to win up to $10,000 in funding and other prizes.
And if you need some help on perfecting your pitch, check out Jamie Monahan's Pitch Perfect class, where you'll learn about pitching, loglines, pitch decks, contracts, show bibles, etc.!