How to Become a Film Producer
We hate to get you down, but no matter how much Google searching you do, there's really no straightforward way to becoming a film producer. On top of that, there exists a myriad of different types of producers.
For example, becoming a TV producer is very different than producing independent short films.
If you want to cut right to the chase of producing your short, submit to one of our film funding opportunities.
What qualifications do you need to be a film producer? Well, none, really. But there are things you can do to build your producing skillset and network, and we've outlined some strategies below.
There are a few different versions of what being a producer looks like on a film crew list. Executive Producer vs. Producer vs. Co-Producer vs. Line Producer vs. Associate Producer… the list of producers goes on. To learn more about the differences between a producer and an executive producer, check out this comprehensive post from StudioBinder.
It could simply mean putting up the money behind a project. Being "the money person" often means being the executive producer.
This post is geared toward how to assemble a cast, crew, and put together a project when you're not sure how to produce a movie. Read on to learn the basics of how to actually recruit a team to help you produce your .
Meet Passionate Filmmakers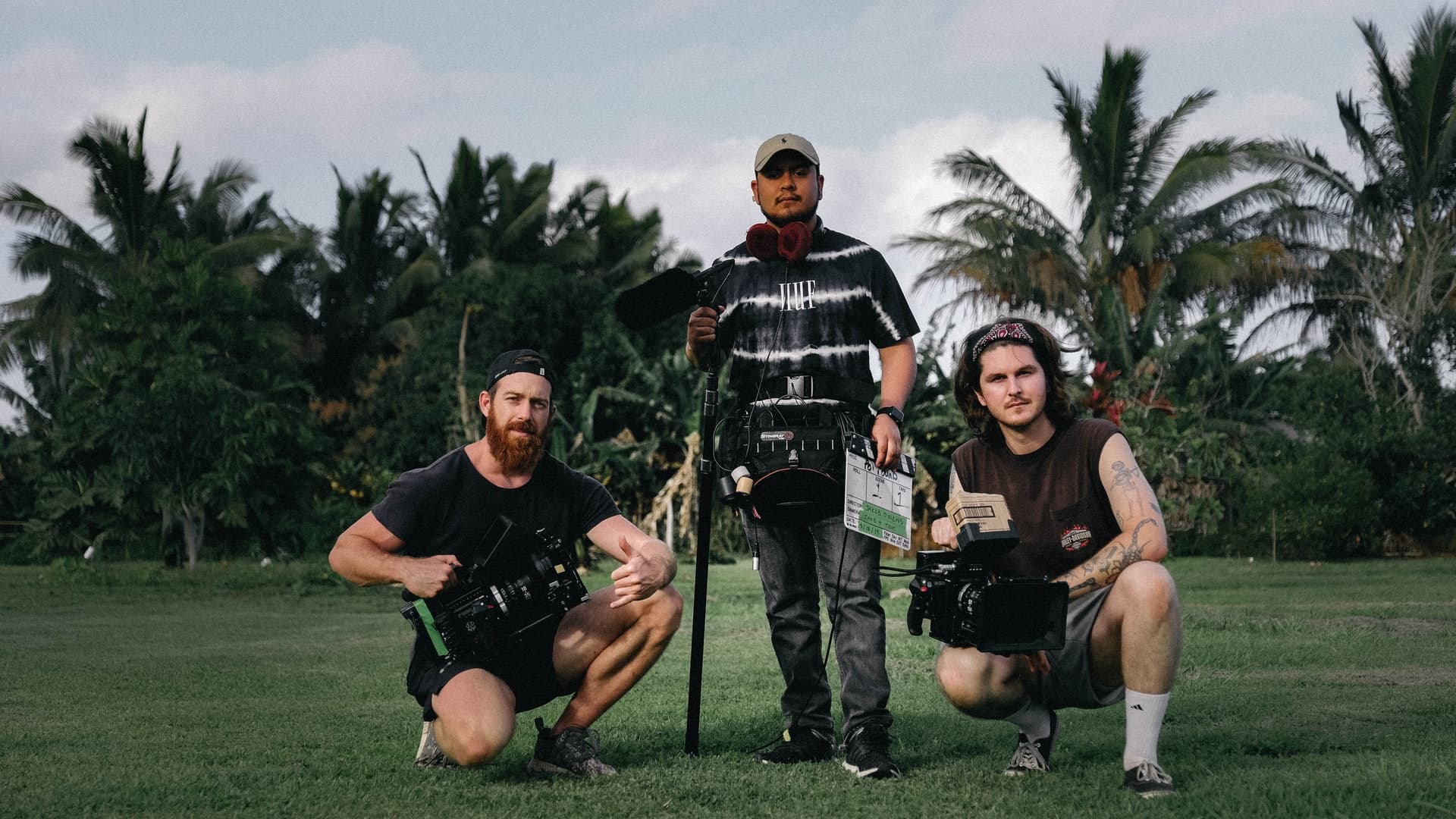 Go to film meetups, rental houses, networking events, and film festivals. It's a grind, but it's worth it to meet the best talent. To the best talent, these events are part of their lives, so they need to be part of yours, too.
Recruit talent and pitch them your film ideas, or ask them to pitch you ideas of their own. People love talking about themselves, and although some creatives can be shy, once they're comfortable with you, they may not shut up about their creative ideas. And ideas are gold.
In addition to going to events, you can use websites like ProductionHUB to find talented crew in your city.
Volunteer at Film Festivals
If you've immersed yourself in your local film scene, either by creating quality films or just by being a helpful presence in the community, you may be lucky enough to be asked to be a film festival judge. This is an incredible way to network your way into film producing.
If you feel that you have enough filmmaking experience, you could even approach smaller film festivals and ask if they would be open to your expertise as a judge on their panel.
If you can't serve as a judge, even offering to volunteer over a weekend can help immensely. Film festivals have already pre-screened their talent (no pun intended) via a competition, so you'll be able to meet talented filmmakers at the top of their game.
Work at a Video Agency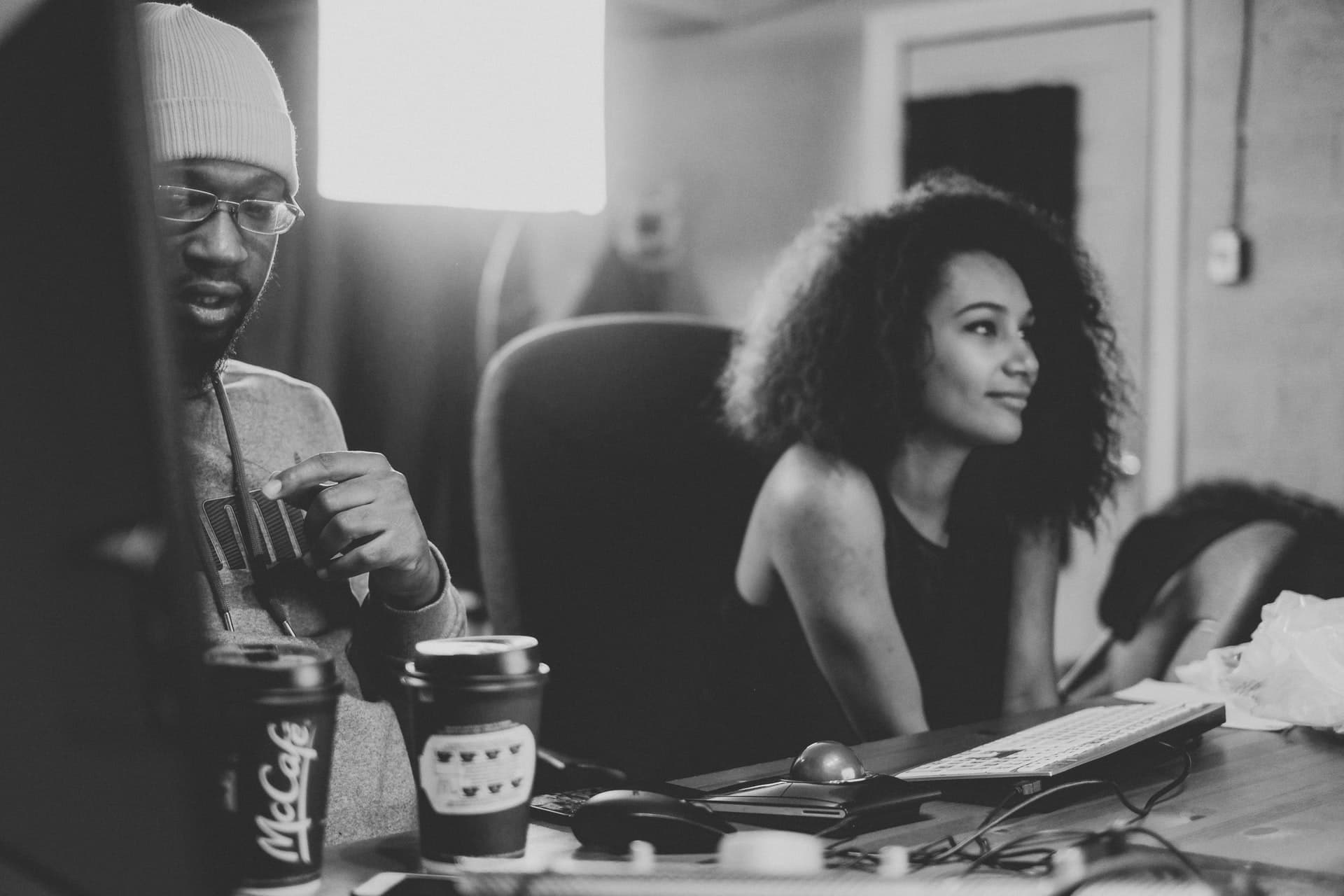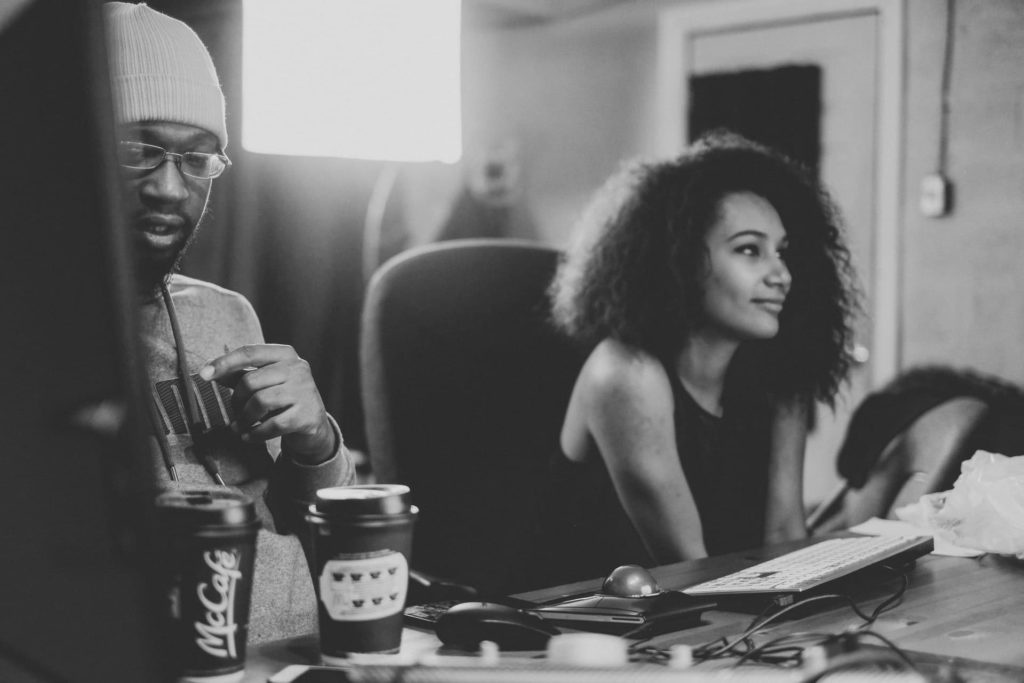 Working on commercials may not be the most fulfilling career you imagined in film, but if you can snag a job in the agency world, you will meet a TON of creative individuals. If you can get a producing job in the video department, even better.
You will meet so many crew members and like-minded creatives—both in the office and on shoots—who will want to create things other than corporate commercials. Agency work can be dry depending on the types of clients your company gets, unless you get lucky.
The filmmakers you meet in an agency environment (assuming you get to work with people who actually consider themselves filmmakers: this is a very important distinction) will be dying to create meaningful, story-driven work.
Some professional advice: make sure to adhere to the contract and/or handbook you have with your company, and be wary of non-competes and other such clauses.
Make sure your contract doesn't state that your company owns everything you do outside of work because we've seen these too. It's probably just best to review your contract and have a chat with your boss making sure it's okay.
Get Set Experience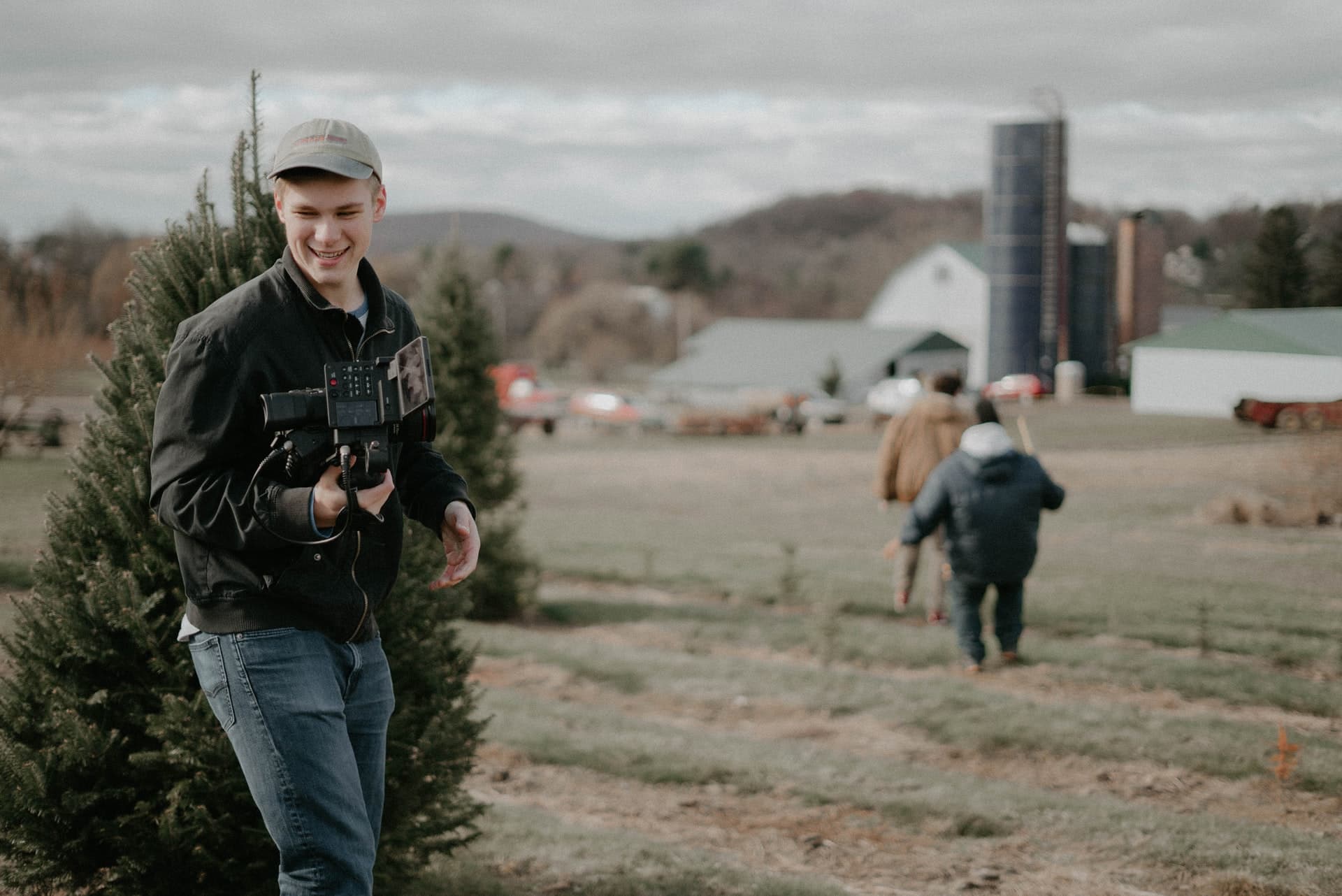 This set experience could from the agency at which you work, or it could mean grabbing some buddies and making short films on the weekends to learn how to become a movie producer. Try to get film crew jobs any way you can.
PA, camera op, set produce, assistant direct, and more, even if you have to volunteer at first. This experience will allow you to learn the terms of the industry, how sets operate, and most importantly, it will allow you to create a rapport with crew (and possibly cast) depending on the size of the shoot.
Make friends on set. They'll help you when it comes time to produce a film of your own and have questions about what the role of an executive producer is, different lighting techniques in film, film crew hierarchy, and more.
Understand Film Budget Breakdowns
To be a producer, you need to understand how to budget a project—any kind of project. We've met people in real estate who have switched to film producing, and they turned out to be amazing film producers because of their project management and budgeting skills.
Learn short film structure, and then practice creating a movie budget breakdown.
If you need a head start on budgeting a film, download our FREE Short Film Budget Template.
[fc id='6′ type='popup'][/fc]
Start with Short Films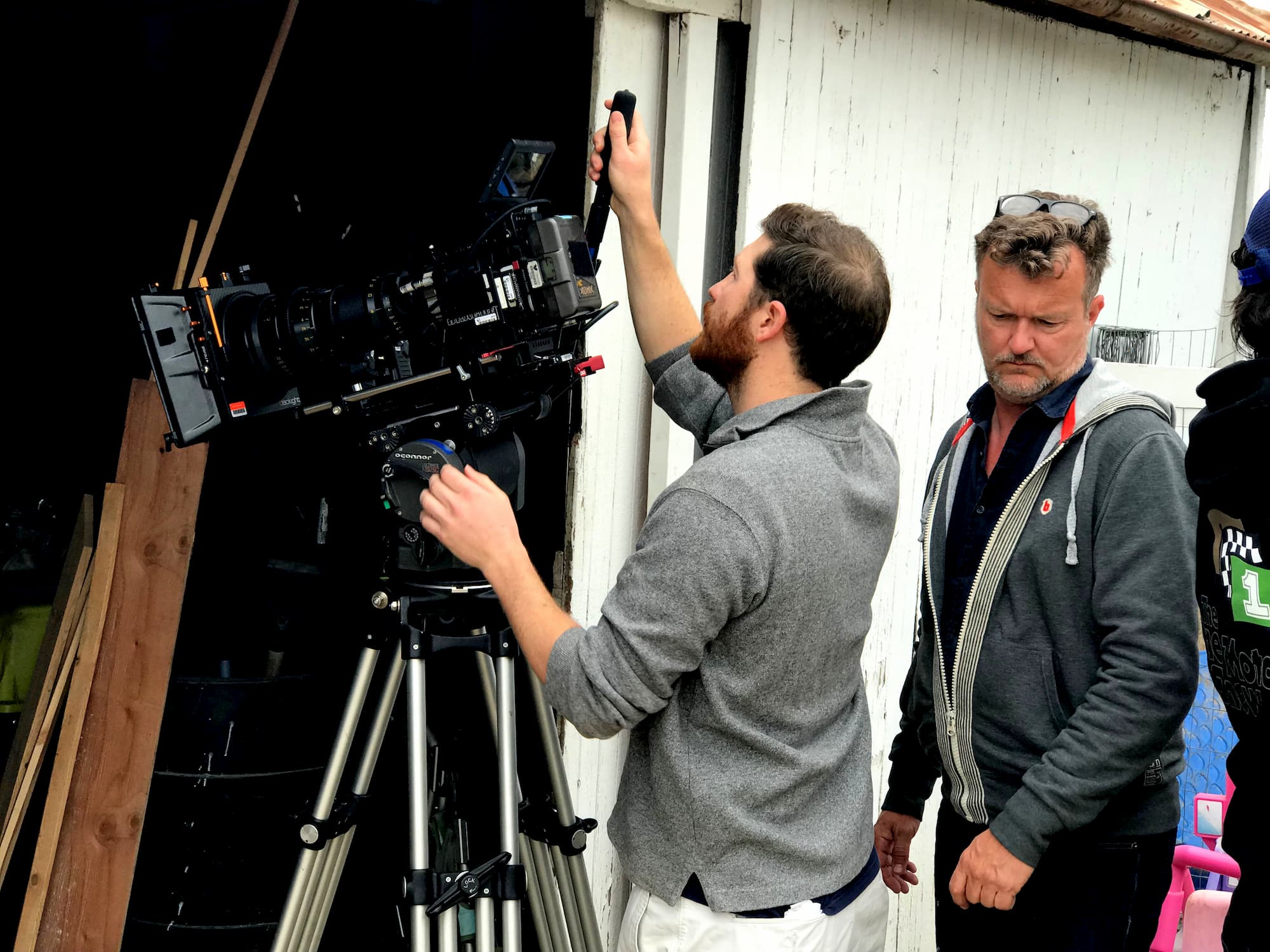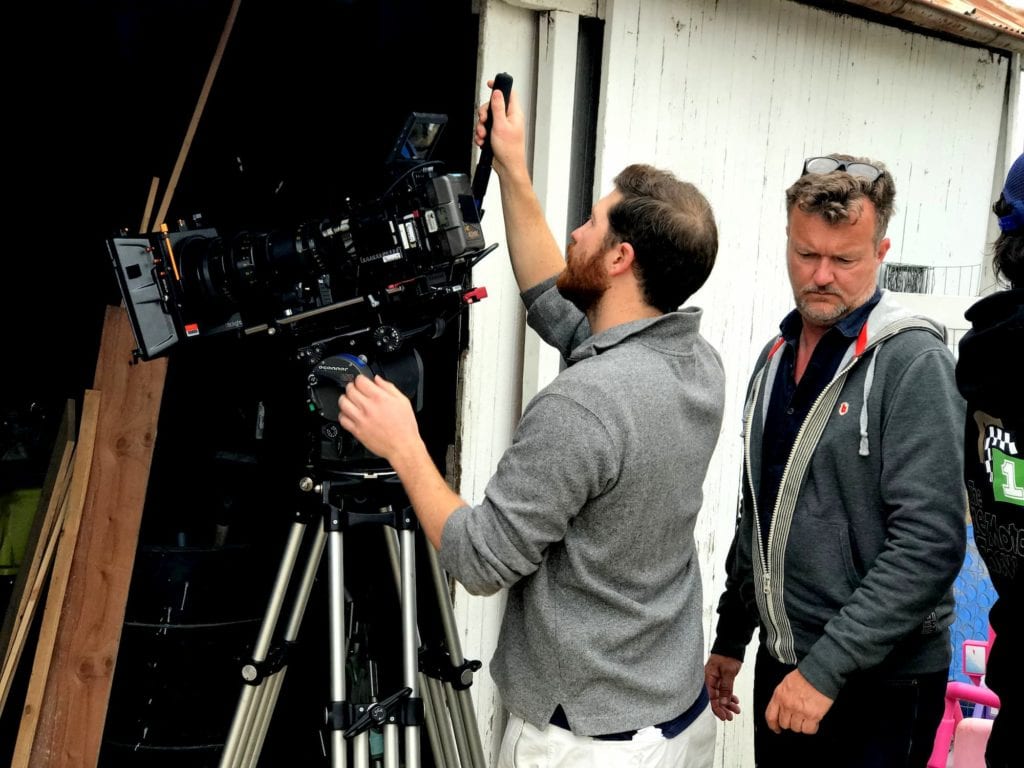 Trying to produce a feature film without having a slew of shorts under your belt will prove challenging. With the people you've met using the above strategies, produce a solid slate of shorts, and then move into thinking about feature films.
Don't even worry about winning awards with these shorts in the beginning. If you produce enough shorts, the quality of each production will improve, and the awards will come.
Create content and hone your productions until you can tap into in your network in your sleep to produce a short film. An excellent producer can assemble a talented crew on extremely short notice.
Go to Film School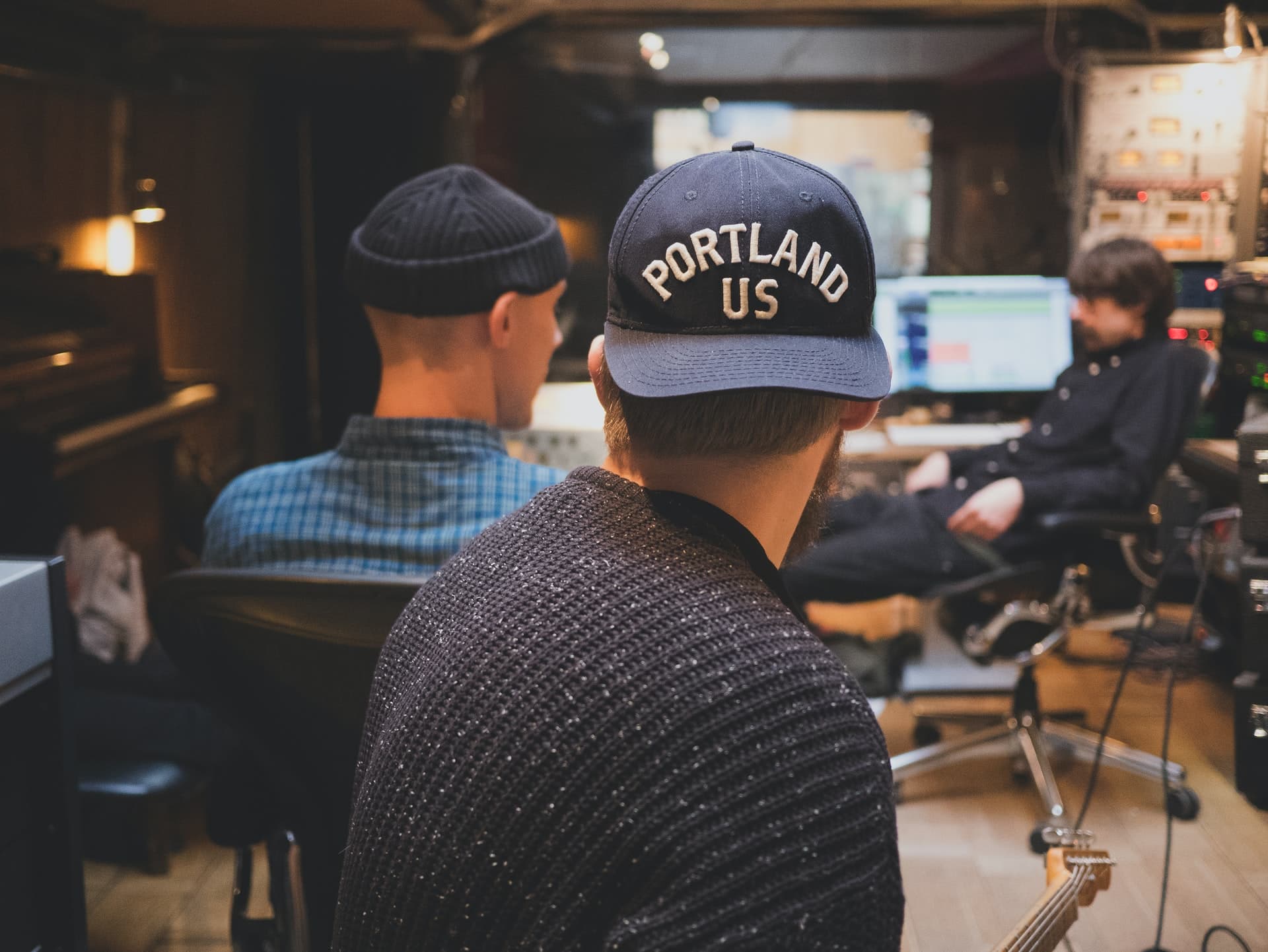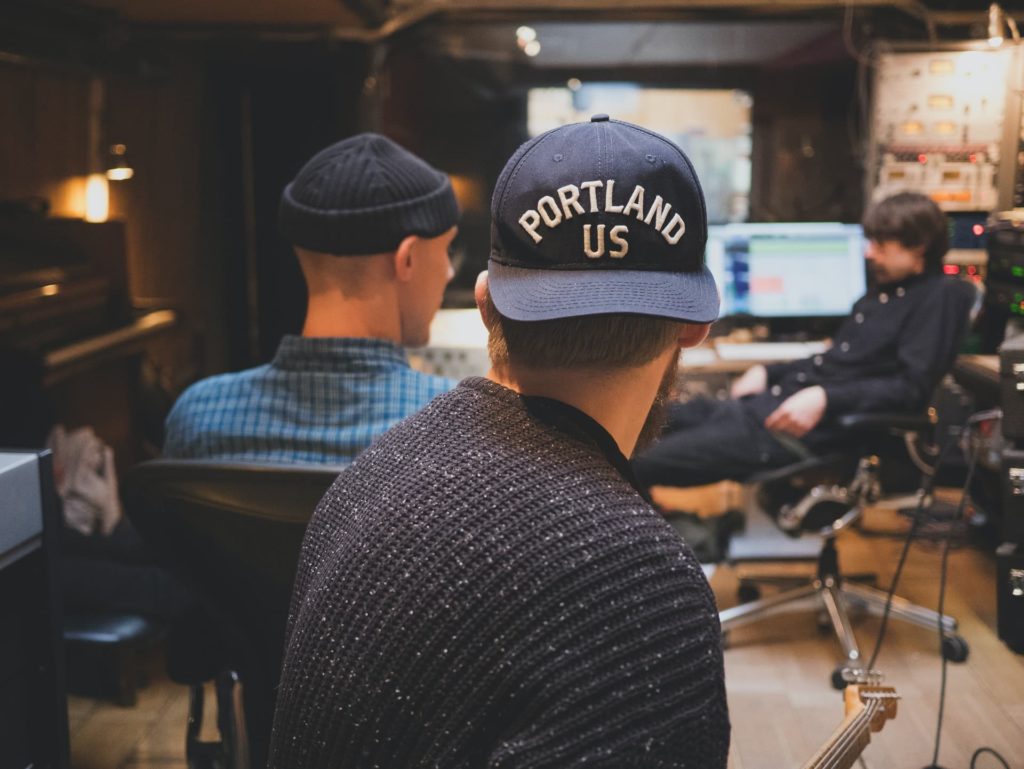 If you go to film school, depending on the program, you could learn about the intricacies of film financing, different roles on set, and more. Even more important than that is the community of filmmakers and fellow independent film producers, camera operators, production designers, art directors, assistant directors, boom operators, and more that you'll meet in film school.
The industry is all about who you know, and as a film producer, you'll need to know a ton of people to make productions happen.
Create Your Own Independent Film Company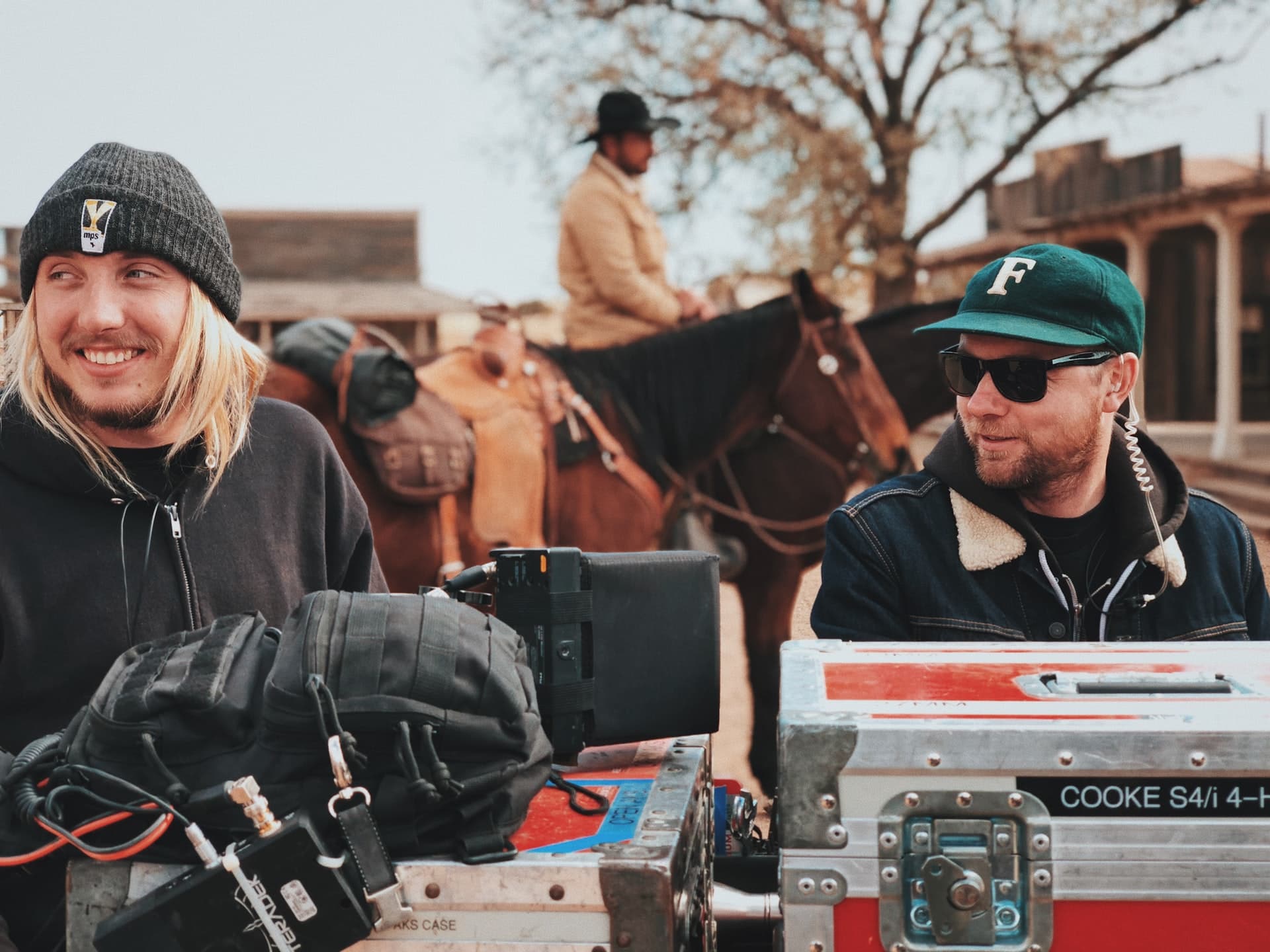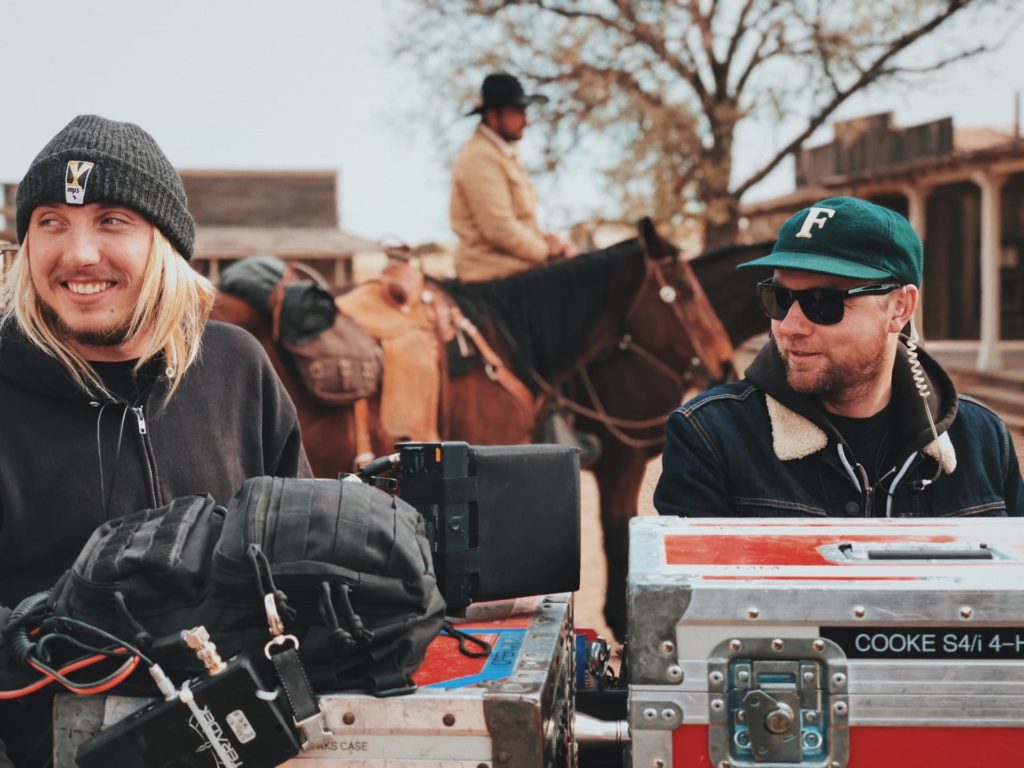 If these efforts get you to the point where you have a solid network of actors, crew, and above-the-line talent like writers, directors, and fellow producers, it's time to create your own production company.
The most straightforward answer of how to become an executive producer? Hire yourself as one.
We are not attorneys and this is not legal advice, but we would recommend against operating as a sole proprietor. Do your homework, and set up an LLC to protect yourself against business liability. LLC stands for limited liability company. 🙂
Secure Funding for Production Costs
Even if you do all of the above and assemble an amazing creative team, one thing you'll still need is funding. There are many ways to get funding, but a lot of them take time.
Time represents one of your most valuable assets as a producer, so saving time is essential. Submit for funding in seconds with The Film Fund's short funding opportunities for a chance to get up to $10,000 and other prizes to make your film.