What Does a Production Company Do?
Production companies are at the center of the film production world, but what does a production company actually do?
"A film production company works on the process of producing video content for television, social media, corporate promotions, commercial or other media-related fields."

Millennial Studios
Video production usually is involved in multiple aspects all related to video making such as scripting, location scouting, and logistics. A video production company produces all kinds of videos, whereas a movie production company produces videos for theatrical, streaming, or television broadcast distribution.
Film production companies do a great number of things, mostly centered on the pre-production process. They can help develop content, produce content, even help with post-production, or hiring directors and crew. Let's take a closer look at some of those things.
If you're looking for funding, you can enter one of our film funding opportunities.
Develop Content
A media production company will focus on producing content. This could vary depending on the company, but there is an increased interest in making shareable content for social media.
Developing content can mean many things. In a general sense, it means formulating ideas around a concept and putting together a team to produce the content.
Typically the content creation process will start with a producer, of which there are many different kinds.
Scripting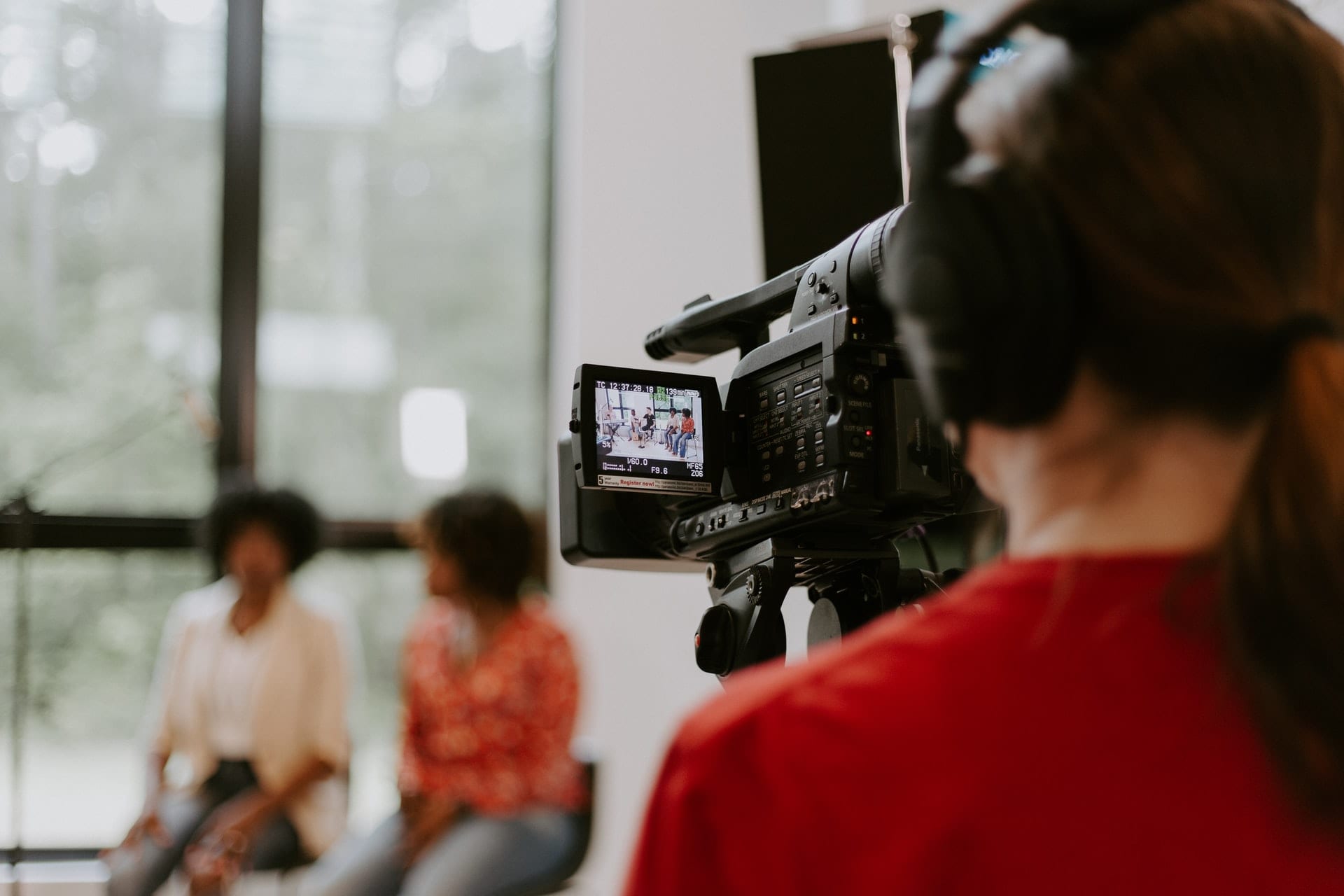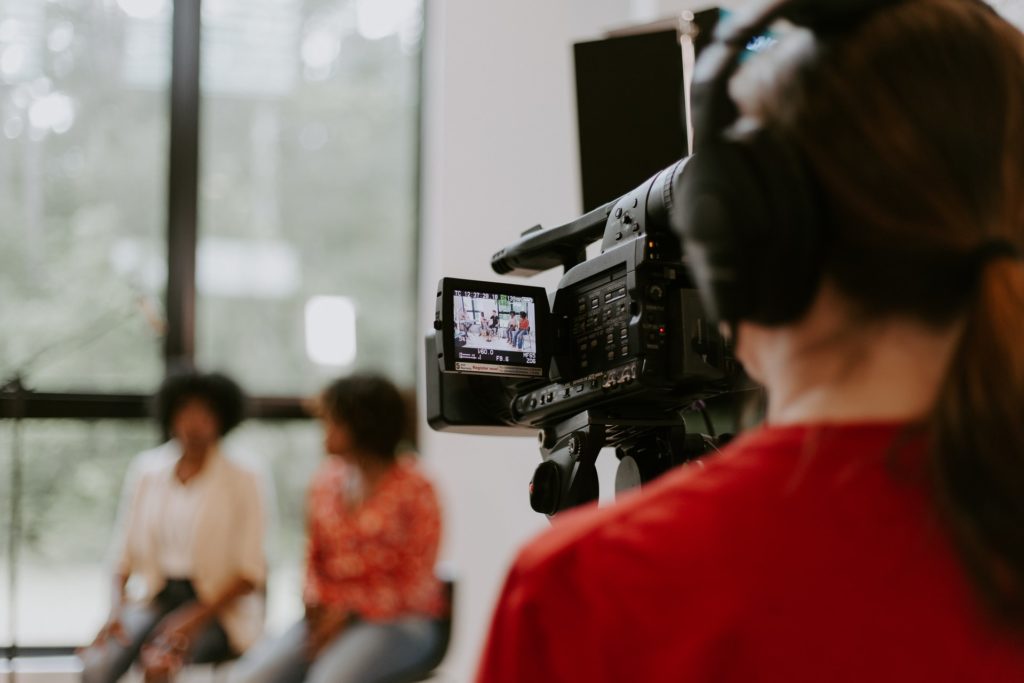 In this list of independent film production companies, most of them focus on scripting and script writing. The company will probably have a team of writers, and if not, independent writers will pitch scripts to production companies. These writers are sometimes represented by agents—those who represent talent like actors, directors, producers, and writers.
If you're interested in sending a script to an independent film production company looking for screenplays, here are some job postings.
Hiring
Production companies can also take care of constructing the film crew list. They put together the whole project, so they can do the hiring of the crew.
A filmmaker within the video production industry typically does the jobs of the director. They are responsible for selecting locations, actors, performance style, soundtrack, and all in all, most aspects of the film production.
A filmmaker must possess creative thinking, problem-solving skills, a knowledge of lighting techniques in film, and resilience. A filmmaker at a video production company usually does not handle the same amount of work that a Hollywood director does. Their jobs can involve many similar responsibilities but on a smaller scale.
Planning and Logistics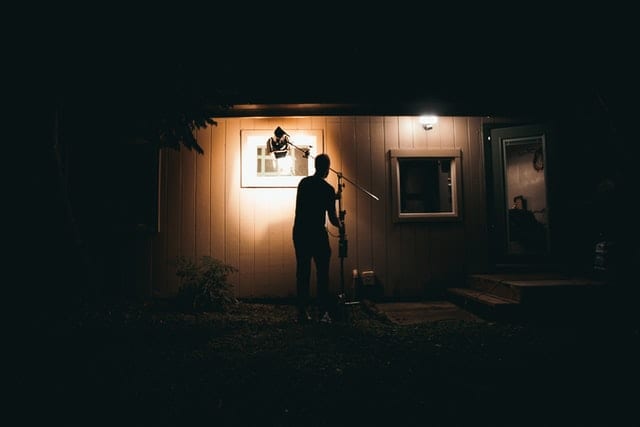 A lot of what goes on at a production company consists of planning and logistics. Production companies take on a lot of the responsibility of planning a shoot.
Production companies need to arrange schedules with crew, companies, and if necessary, local authorities. This helps them with one of their main responsibilities, which is deciding when is an optimal time to start filming.
When dealing with actually producing a film, logistics go beyond coordinating a three point lighting setup. Production companies will arrange how to send, carry, and arrange dispatch of filming equipment. A large company's equipment department will handle the management and dispatching of their gear for shoots.
Detailed pre-production will ensure the final video reflects the high production value of the project.
Casting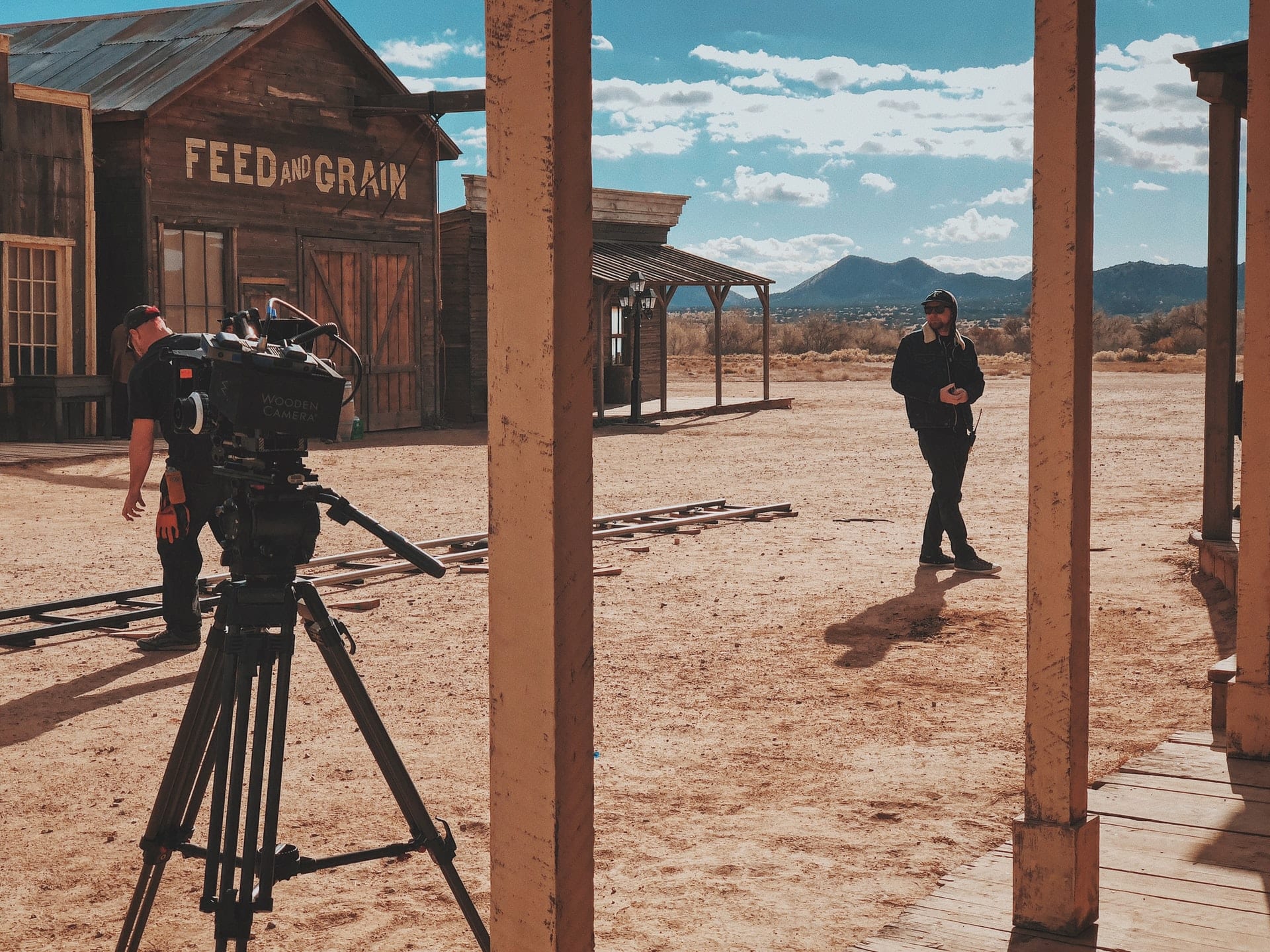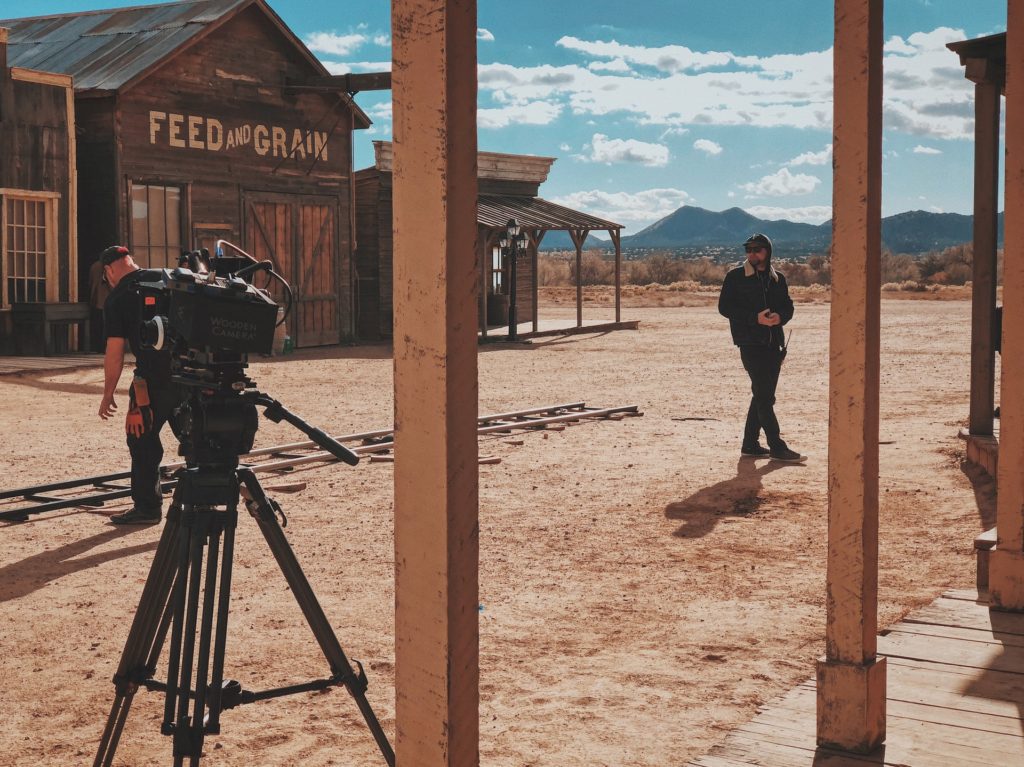 Casting represents another important element of pre-production often handled by the production company.
Companies have connections to talent agencies. Companies will work with different casting and modeling agencies as some of their projects might require hiring actors, voice actors, extras, or models.
How to Start an Independent Film Production Company
When starting any company, you will need an independent film production company business plan and some capital to get off the ground. There is no one answer to how much it takes to start an film production company.
On Film Proposals, they break down how famous independent companies got their start to offer some helpful models and examples.
Annapurna Pictures didn't struggle with startup financing, as founder Megan Ellison is the daughter of Oracle tech billionaire Larry Ellison. Annapurna was behind Hustlers, If Beale Street Could Talk, Her, Joy, American Hustle, and Phantom Thread. Regardless of how much money with which you start, continued passion and drive is always required in order for running a successful company.
A24 has three founders who were all film veterans in different roles, long before they founded their own company. This added experience helped them at the beginning of their journey. To help them get started, Guggenheim Partners provided the company with seed money in the beginning. They also locked in a $40 million VOD (Video On Demand) deal with DirecTV.
So that's how some of the big players got started, but how can YOU do it?
When you ask how to start a production company, the first answer is you'll need to address is where will the money come from. Creative drive is necessary, but you need to keep the lights on, too.
For a more detailed step-by-step plan, read our post on How to Become a Producer.
What's your business plan? How will you make money? Make sure you file all proper documents to create the legal entity that's right for your business. A limited liability company should be a good fit for most production companies (although we are not attorneys and this is not legal advice).
Differences Between Different Types of Production Companies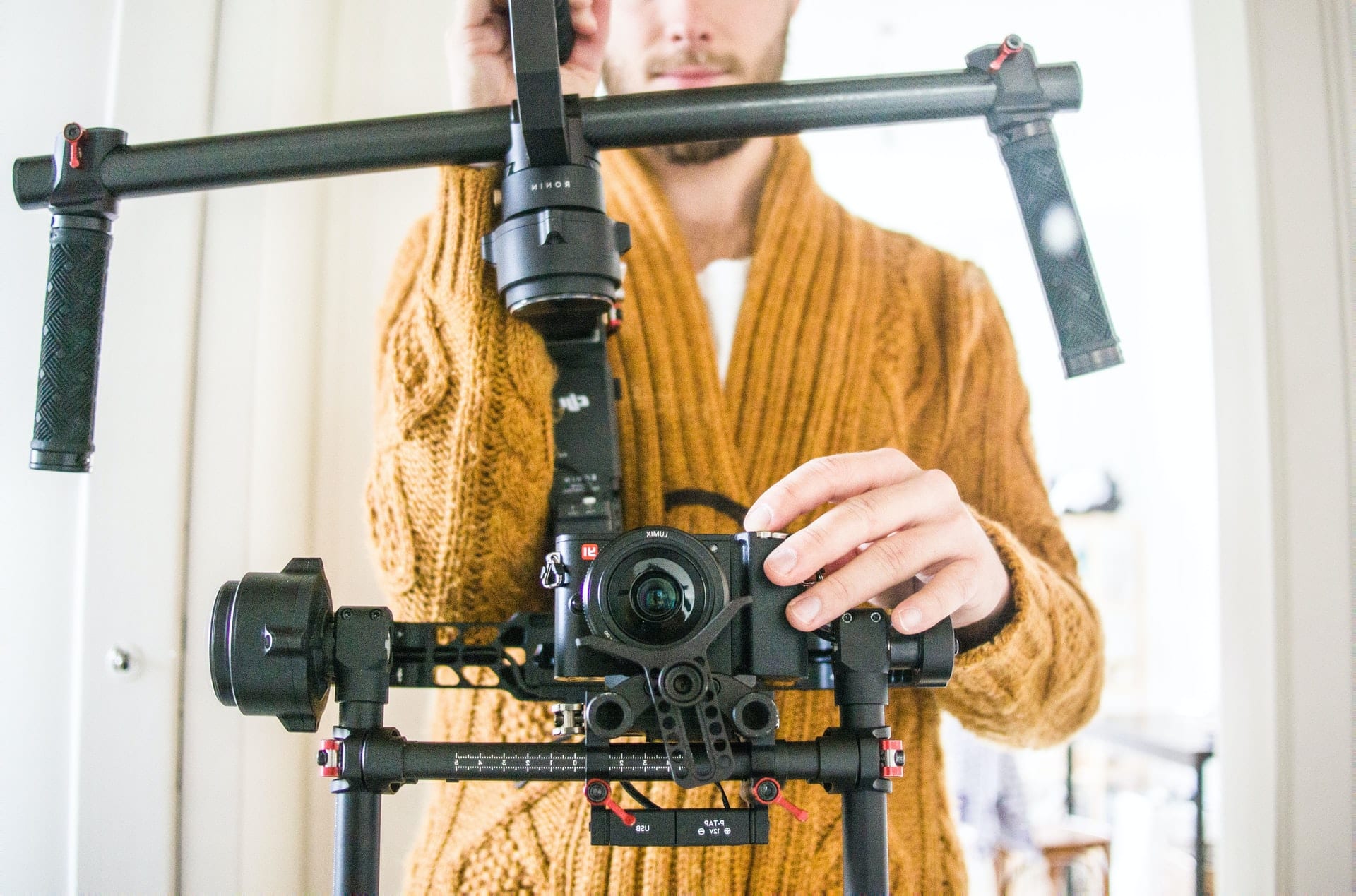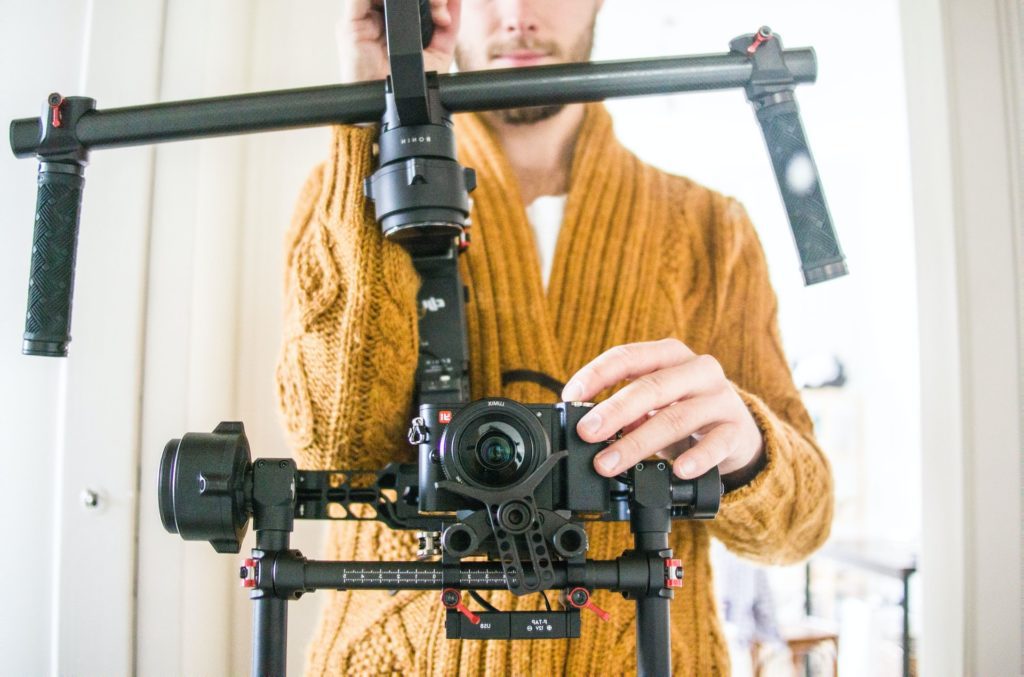 There are a few different types of production companies. Let's break down the differences between:
production company vs. agency
production company vs. media company
production company vs. studio
Production Company vs. Agency
There are generally two types of "agencies"—talent agencies and marketing agencies.
A talent agency employs agents, not creatives, directors, or writers. And their agents represent talent, like actors, models, or directors. Becoming a talent agent will allow you to help with casting and talent packaging for a film. You'll have a hand in casting and reading scripts and the hiring process.
A marketing agency creates marketing assets—often video—for clients. There are many types of marketing agencies, but when agency is refered to in the video world, it typically refers to a corporate video production company. So in this sense, a corporate production company and an agency are one in the same.
Production Company vs. Media Company
A media company might make videos, but their primary focus is not film production. They create content for clients and often include work with marketing and social media. It can be a great stable job, but you probably wouldn't be doing solely creative filmmaking work. You also have to cater to what the client requests.
Media companies are often called video agencies, marketing agencies, digital agencies, and more. Depending on the type of agency, it could produce all kinds of different media depending on what types of producers it employs.
Production Company vs. Studio
Lastly, a studio generally manages all aspects of the filmmaking process in-house. They hire producers and directors to execute their projects, and these producers and directors will often own their own production companies.
Studios generally represent the main driving force behind developing a project, and they often choose to develop projects pitched by producers and agents. A studio heads a project's production, and they will often hire smaller production companies to execute certain aspects of a project—often called sound studios or visual effects studios, which can get a little confusing when talking about "studios." Studios also have the capacity to make big budget projects that smaller production companies don't have the resources to produce.
If your production company needs funding for a project, check out our funding opportunities for a chance to receive up to $10,000 and other prizes.